Generations of children grew up idolizing the writings of Laura Ingalls Wilder, whose Little House book series indoctrinated them to pioneer life in the American West and Great Plains. But millions of readers still don't know the true story behind Wilder's life in Missouri, where she wrote the famous children's book series.
That inspired Santa Fe-based author Caroline Fraser to write her new book Prairie Fires: The American Dreams of Laura Ingalls Wilder, the most complete biography on Wilder to date. The winner of the 2018 Pulitzer Prize for biography, Prairie Fires follows the arc of Wilder's life and explores the tenuous relationship between Wilder and her daughter, who encouraged her to start writing about her life when she retired to Mansfield, Missouri.
Fraser will bring Wilder's story back to Missouri when she visits Columbia for the State Historical Society of Missouri's annual fall lecture on Saturday, Oct. 13 at the Courtyard by Marriott. The society selected Fraser as the keynote speaker for their fall lecture because of her extensive research on Wilder's life and work in early 20th-century Missouri.
"Laura Ingalls Wilder spent a lot of her life in Missouri," says Mary Ellen Lohmann, a senior strategic communications associate at the state historical society. "Caroline has done not the only in-depth study of her, but she's unearthed new materials and gone more into the psychology behind Wilder, her relationship with her daughter, Rose Wilder Lane, and what all this has meant since this became an American cultural icon."
In addition to winning a Pulitzer, Prairie Fires was named one of the "10 Best Books of 2017" by The New York Times and won the National Book Critics Circle Award for biography in 2017.
"We've already gotten more reservations for this event than we have in previous years for our lecture," says Gerald Hirsch, the state historical society's senior associate executive director. "It catches the hearts of a lot of Missourians when you talk about Laura Ingalls Wilder."
Vox caught up with Fraser ahead of her appearance in Columbia to learn why Wilder captivated her — and why it should matter to us today. 
What gave you your initial inspiration to write this book?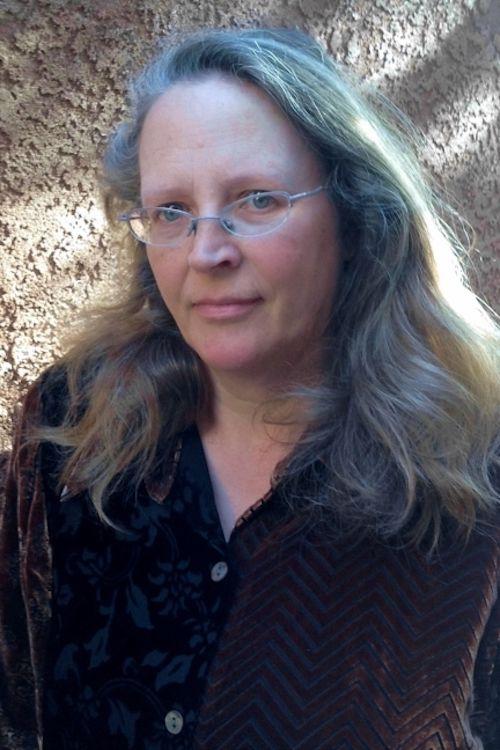 When I was a kid, I was a fan of her books and read them lots of times and loved them. But then in the mid-1990s, this biography of her daughter, Rose Wilder Lane, was published and that was the book that argued Rose was the ghost writer of the books. It's called The Ghost in the Little House. At that time, I did some research on that and wrote a long piece about it for the New York Review of Books. I looked at a lot of Wilder's manuscripts and examined that whole claim. Then some years after that, that article led to my being asked to edit the Library of America's two-volume edition of the Little House books. When I was working on that in 2010 or 2011, one of the things that I was doing for that was writing little notes on the text for the back of the volume for writing a chronology of Wilder's life. As I was doing that, I became aware of some of the fascinating historical backdrop of her work. ... It opened up a new aspect of her work for me, and so at that point I began thinking about trying to do a new biography of her that would take advantage of some of the new material.
What was the most surprising thing you learned while researching for this book?
There were several surprises to me, many of them having to do with Rose Wilder Lane, who did play quite an active and important role in getting the books published and editing them. One of the things that I discovered was her whole connection to yellow journalism, which is really where her career started as a journalist in San Francisco around 1915. I had never quite realized what her early career looked like. When I learned more about that and read some of these very dubious biographies that she wrote of famous men, including a fake autobiography of Charlie Chaplin, that was such an interesting thing to learn in terms of realizing that she started in this whole kind of fabulist vein. Then of course she and her mother years later end up working on another fictionalized autobiography. They weren't very forthcoming of the fictionalization of it, which is also interesting. 
What was your goal when you first started writing Prairie Fires, and did it change over the course of the process?
Well, my goal, as I say, was to show people how interesting and important these books are, not just as children's books but as a record of how we want to think about our past. As Americans, especially those of us who are from a background that involves the white settlements of the American West or the Great Plains, we like to think of ourselves as being involved in this grand scheme. We like to think of American farming as something that was successful for our ancestors. We like to think of homesteading as something that has brought us inevitably through a progressive series of events to our present state. But what was really interesting to me was to look at the facts behind all that and to call things into question, not as an exposé of Wilder so much — because I think she was completely sincere in what she was doing — but because I think we need to think about our history a little more critically than we do.
How important do you think Wilder is within the context of Missouri history?
That's an interesting question because of course she was writing chiefly about the memories of her childhood. Born in Wisconsin, she goes to Kansas, Minnesota and then to the Great Plains in the Dakota territory. She didn't write a great deal about Missouri directly, although there's some very interesting material about farming in the Ozarks and her newspaper columns for The Missouri Ruralist. This was sort of her apprenticeship. After her daughter got involved in journalism, she kept nagging her mother to start writing as well because it was a real way to supplement their income. Laura became a very well-regarded and popular columnist for The Missouri Ruralist and did that for about 10 years before she retired from that and farming. ... I think she is a very important figure in Missouri as a writer of that column, and she also had quite an active role in her community as a farm woman. She belonged to all these farmers' clubs and women's clubs and did a certain amount of travel around the state for that for a short period. She was really active in establishing a public library, for example, in the town of Mansfield, the library that's now named for her. She was a very different figure from someone like Mark Twain, who of course is from the state. But in her own way, I do think she's quite important clearly to the history of writing in the state. 
What is Wilder's place in the history of American literature?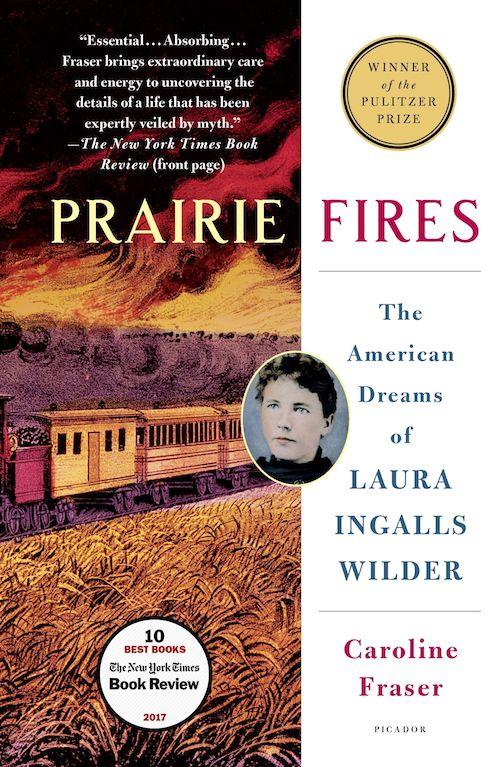 She's somebody who's become a little bit like Daniel Boone or Davy Crockett or somebody like that who we've almost forgotten … I mean we have an image in our minds of what they look like and who they were, but we've almost forgotten the particulars, and it's really interesting to go back and look at what her real life was and how well things turned out for homesteaders like Wilder in the 1880s and 1890s.
What does it say about Wilder that we are still talking about her writing today?
It suggests that she's here to stay at least for the foreseeable future. I think like somebody like Mark Twain, she just continues through the power of her work to exert this real pull on children and adults. It's remarkable to see how many fans she has among the people who grew up reading her as children and who continue to return to her work and read it. I often hear from people who reread the novels every year or every summer. It just shows how important they continue to be in a lot of people's lives.