Mary B. Addison was born in a hurricane. During the storm that battered New York City and its surrounding suburbs in October 2012, author Tiffany D. Jackson stayed locked inside her Brooklyn home. Hurricane Sandy had wiped out the internet, cut off her transportation and flooded tunnels, shops and houses. With no way to reach her television production job, she whittled away the downtime writing a story: A 9-year-old African-American girl is convicted of murdering a white baby. The first words from those days in the storm became the first chapter of Allegedly, Mary B. Addison's story and Jackson's first novel.
The premise itself was born of insomnia. In August 2012, Jackson had spent restless late-night hours scrolling through websites including People.com and USAToday.com, where she stumbled upon a Portland homicide. A 10-year-old girl in the city had been charged with manslaughter; the infant she and her mother were babysitting had suffocated under their care. Jackson read this and immediately thought, There's no way the girl did it. That small voice of protest became the voice of her protagonist, Mary, and before long Jackson had a book.
She interviewed lawyers, correctional officers, social workers, children raised in group homes and girls who had been through the juvenile justice system. She pieced together Mary's story from the anecdotes of others, then added her own twists. Once she'd finished the manuscript, she queried agents until she landed a two-book deal with HarperCollins Publishers. Allegedly and Jackson's second young-adult novel, Monday's Not Coming, were published in January 2017* and May 2018, respectively.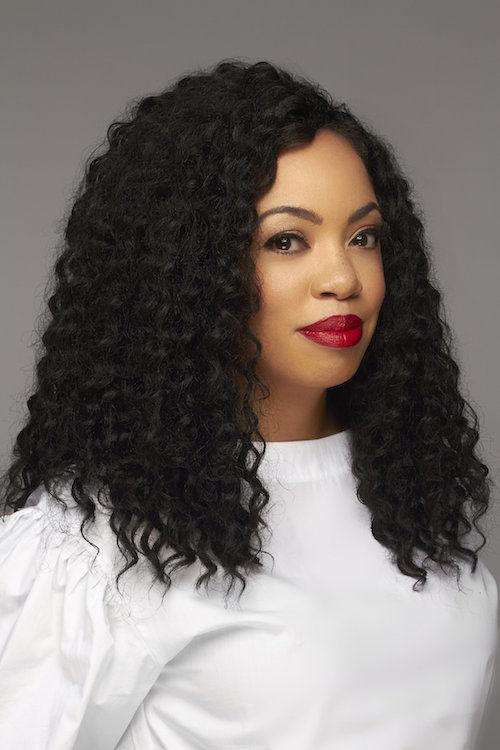 Both books have received acclaim for their unwavering depiction of reality for many teenagers and minorities, tackling subjects of poverty, racism, the prison pipeline, police prejudice and teen pregnancy. Before her appearance at Skylark Bookshop on Thursday, Oct. 4, Vox asked Jackson to explain why writing harsh truths for young readers is so important — now more than ever.
The young-adult genre is known for a lot of romance, dystopia and general escapism. But in Allegedly and Monday's Not Coming, you're covering real-life, hot-button topics. What was the thought process behind that, and why did you choose to do it?
A lot of the issues sort of evolved on their own. What's interesting is, when you deal with black characters, you can't really erase all of the issues that they naturally go through. Black people are always going to be faced with some type of racism and prejudice everywhere we go. So, for me, I feel like I couldn't erase those experiences because they're the reality of the situation. And when I think of it in terms of writing it for kids … I feel like in this particular political climate we need our kids to know everything that's happening. We cannot shelter them because then they turn into adults who don't believe [these issues are happening].
This week, you're going to a number of Columbia Public Schools to do speaking engagements. You've done these sorts of visits before, so why is that something you make a point to do when you're promoting a book?
Because as authors we need to do more than just — our art can't just be our only activism. … I could have easily just written this book and been like, "You take away what you want," but instead I go into schools, and I really dive into the quieter topics of the book. So I'll say things like, you know, "Do you believe in forgiveness? Do you believe in second chances? After you've read everything, after you've learned everything you know about these characters, do you believe that these kids deserve a second chance? Why or why not?" It's really more about opening their eyes to the fact that not everything is set in stone. A lot of kids do "bad things," but it's rooted in something else, something that's happening at home. Let's talk about the fact that a lot of kids are slipping through the cracks in the system. Where is the responsibility? Should we put all the blame on the kid rather than on there being a way to potentially help them and give them a second chance at life? Why should their one mistake define them for the rest of their life?
In addition to school visits, you've also visited prisons to talk to kids convicted of a crime. Tell me about what those have been like.
I actually really love them. They are kids that are incredibly aware of their circumstances, and they know what they've done, they're aware of where they're at, they know why, so the key is to talk to them and let them know that they're not gonna be there forever … You have these kids who are so full of hope and joy and love, and a lot of them are reading nothing but love stories, and that gives me such encouragement, too. They're looking for escapism just the same way we are as adults.
What were some of the hardest parts of Allegedly and Monday's Not Coming to write?
The scenes that were the most difficult for people to read, too. Even that scene in Allegedly where there was a sexual assault, that was very hard to write because you knew it actually happened. Because you're putting yourself in someone else's shoes and imagining that … In those types of scenes, I definitely try to write them as fast as humanly possible so that I don't have to stay in that dark place, and then I immediately have cookie dough and watch some, like, Twilight film right after. I need a palate cleanser, I need to watch sparkly vampires and werewolves, I need something along those lines to make myself happy again. But in some ways it's sort of like cheating, you know, because I have the privilege to wipe away those memories, whereas there are kids out there who don't have that privilege.
Tell me what your next book is and what it's about.
So my next book actually is being published on May 21st of 2019. It's called Let Me Hear a Rhyme, and it takes place in 1998, and it is about two boys who fought to turn their murdered best friend into a rap superstar by pretending he's still alive. … This has been like a palate cleanser for me, too, because it's the first book that doesn't have really hard subjects, there's humor in it, and it was really fun for me to write.
Q&As have been edited for style, grammar and length.
*A previous version of this article stated the publication date of the paperback version of Allegedly, rather than the hardback. This has since been changed.