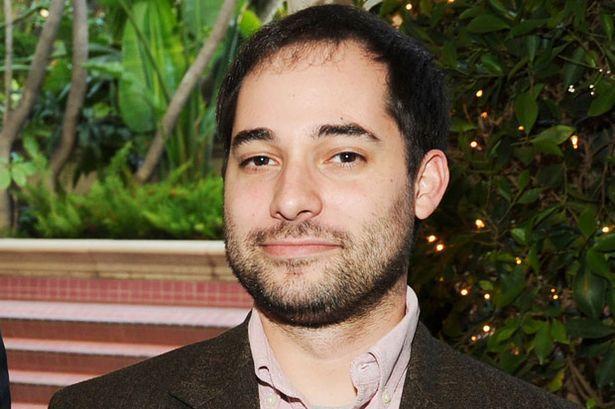 The ISIS bucket challenge? That something? — Harris Wittels (@twittels) October 24, 2014
Just heard Pizza Hut is merging with Sunglass Hut. Know what they're calling it? Sunglass/Pizza Hut.

— Harris Wittels (@twittels) November 29, 2014
At the risk of stereotyping, I feel like all gay people are just attracted to people of their own gender. — Harris Wittels (@twittels) November 28, 2014
I lead with tweets to mark the passing of Harris Wittels because that's what almost every comedian worth paying attention to is doing. Often that kind of herd mentality can be dangerous. It can over-inflate the true merit or "worth" of a person, but not in Wittels' case. Wittels was tailor-made for Twitter, where he seemed capable of trotting out his deflated punchlines whenever he wanted. They're grounded in reality but suffuse with something unnervingly surreal. By simply reading his tweets, on a cold monitor, you got the sense that Wittels was one of the most effortless, if eccentric, comedians working.
On the Comedy Bang! Bang! podcast, where he rose to broader prominence with his celebrated (hated) "Foam/Phone Corner," he was so deadpan he would make you cringe. "Impotent Teamsters Unite," a classic from the show in its Comedy Death Ray days, gave Wittels the opportunity to drop these gems: "Did you know I graduated college early??? It was like 7 am." "Just call half and half one." "Wi-Fi? Because fi." If Wittels' committed anti-comedy didn't actually silence a room, it was because you could the air being sucked out as he made those jokes. "This isn't good, none of this is good" he would explain to a snickering Scott Aukerman. That was the point: Wittels deliberately made his jokes suck. His self-sabotage brought hilarity.
Despite that carefully constructed veneer, Wittels could be revealingly genuine. He absolutely loved Phish, not fish, and started an entire podcast with Scott Aukerman on the subject. For 10 episodes Wittels gently dragged and pulled Aukerman towards Phish fandom, trying his best to make "Hot Jambandman" see what he saw in the band. He was Aukerman's spiritual guide during two hectic concerts, handing out every powder, pill, cap, blot or libation that would aid in the quest. In the Madison Square Garden episode Wittels seemed giddy about what they were doing, with "Hollywood Bowl" he was struggling to stay sober. During that episode, he let his guard down in a way few do, expressing actual disappointment about what he had been doing. He was the straight man here, but much much realer.
Reading that Wittels has died from an apparent overdose is the worst kind of reality. What he brought to the comedy world is irreplaceable. Most comedians don't want to appear inept at what they do, but Wittels had no problem with it. He marinated in flopsweat. Who would hop on Parks and Recreation, a show he wrote for, and make "Bark Obama" jokes as a burnout animal control worker? That's not the first impression you want to make. Last night, when the show's star Amy Poehler addressed his death she wearily said "I don't really feel like telling any jokes." No one could. Wittels was so intentionally bad that following him would be futile. In that aforementioned CB!B! episode one of the guests repeated, "Thank you Harris for setting the bar so low." We should all thank him for that. RIP Harris Wittels. (What follow are some great clips of Wittels telling jokes from the "Foam/Phone Corner" on CB!B! and acting with the UCB's Matt Besser. Enjoy.)