21 members. Six different generations. Ages 7 to 79.
This is the makeup of the Intergenerational Rock Band Choir, a group of singers hosted by Compass Inc., a Columbia-based 501(c)3 non-profit organization founded in 2007 to support local musicians through education, concert series and networking opportunities.
Choir practices are every Sunday at Compass Inc.'s physical location, which opened earlier this year. These practices are a special place for people of all ages to come together and celebrate their shared love of music by performing rock and pop songs. It provides its members with a far richer experience than straightforward lessons in key, time and meter — rather, it gives them a space for bonding and learning from other age groups.
For Carol Schultz, 79 (part of the Silent Generation), the choir presents a unique opportunity for her age group to connect with those younger than her.
"I don't have children of my own, so my opportunities to interact with young people are rather limited," Schultz says. "I'm really happy to be around positive young people who are happy."
Generations to Generations
Bridging the generation gap isn't without its challenges. One such challenge is finding things to talk about during practices other than the music at hand. The singers are encouraged to mingle during breaks, telling them to not only meet someone new, but someone of a new age. Schultz says these experiences help combat many of the stereotypes surrounding age.
"[The younger members] can look back and say, 'Everybody's not just an old fuddy-duddy, just sitting in a rocking chair. There are some cool people that are older,'" Schultz says. "I think they're getting a positive experience by seeing that we're friendly and we are interested in them."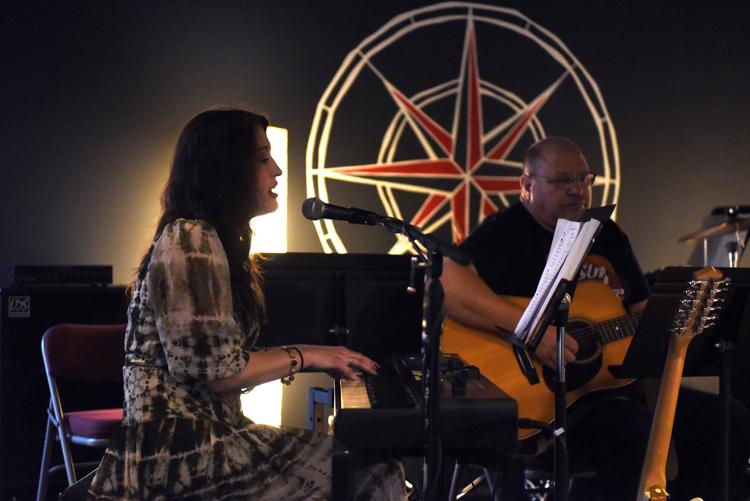 At 11 years old (part of Generation Alpha), Declan Craig is one of the choir's younger members. Craig took vocal lessons with Compass Inc. before joining the choir. But after hearing about it, he knew he had to join. He says he loves the opportunity to meet people older than him and seeing what each member brings to the music.
"It just makes you feel happy," Craig says. "...I feel like music is the part that makes Columbia what it is. Just to experience it is really meaningful to me."
The choir was brought to Compass Inc. by Logan Garner, a music therapy student at Drury University in Springfield, MO, which has an intergenerational choir of its own, albeit with college-aged students and older adults. Garner is the director of Compass' choir, and the idea to include younger children came from him.
Garner says his main goal is bringing people together to celebrate their love of music, no matter their age.
"Regardless of anything, music is for everyone," Garner says. "That is the central purpose of this choir… It's about using music as that bridge to connect us because music is one of the very few things that everyone loves."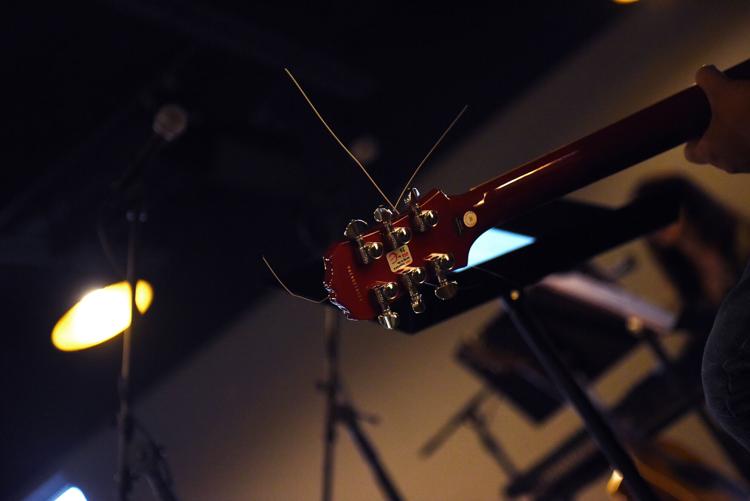 A choir community 
Violet Vonder Haar, the Programs Director for Compass, says the Intergenerational Rock Band Choir has been successful in giving its members a casual, low-pressure space for bonding with each other. A crucial reason for this is their devotion to music.
"Music connects us and it helps to heal," Vonder Haar says. "It helps to cultivate community, and this particular program, with it being intergenerational, is really helping to bridge the gap between generations. It's easy for us to get stuck in our boxes and the things that fit within our age group. I like stripping away all that and saying, 'Hey, let's all just get together and it can be fun.'"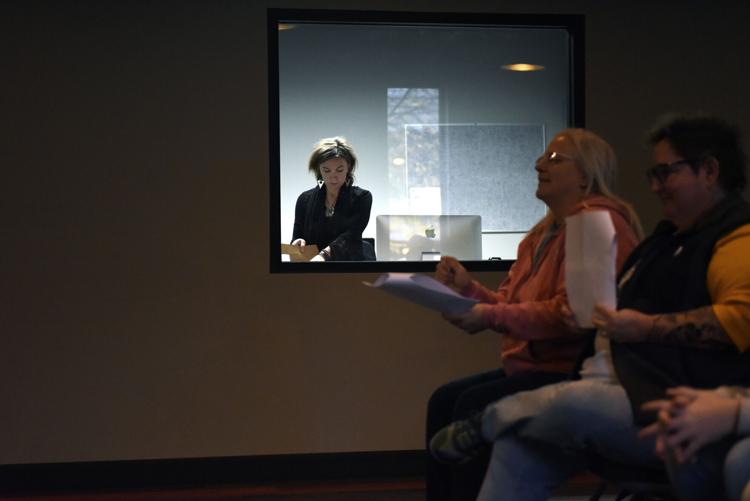 The choir runs on a semester system that culminates with a showcase at the end of the period. The first showcase will be at 3 p.m. on November 13 at the Unitarian Universalist Church of Columbia. Admission will be free, with a $5-15 suggested donation. A potluck will follow the showcase. The group will then resume for another semester next fall.
You can learn more about how to get involved with Compass Inc. or check out upcoming performances at https://compasscolumbia.org/.
Related Stories