Roots N Blues is a cultural oasis for the artists of Columbia. The obvious expression of this is through the music of the fest, but another one greets you the moment you cross the gated threshold onto the festivals grounds. This year guests wound their way through fields of human-size tulips, around trees filled with glowing fairies and rested on hay bales surrounded by all colors of twine and guitar-themed murals.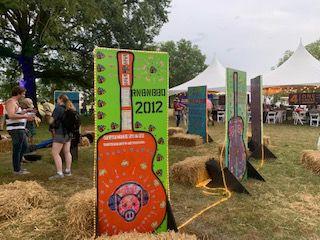 For Lisa Bartlett, owner of Columbia's Artlandish Gallery and a co-director of art for Roots N Blues, the installations are an integral piece of the festival experience. She has been coming up with themes for the festival since 2013, when the previous owners asked her to help out. "At that time I did everything from posters to CD covers," Bartlett says.
This year the theme was "bluebirds," based on a story new owner Tracy Lane's mother used to tell her about bluebirds being lucky. Despite there being a new theme every year, some of the festival's most iconic pieces, like a large dragon made from a tunnel for kids to run through, are reused from years past.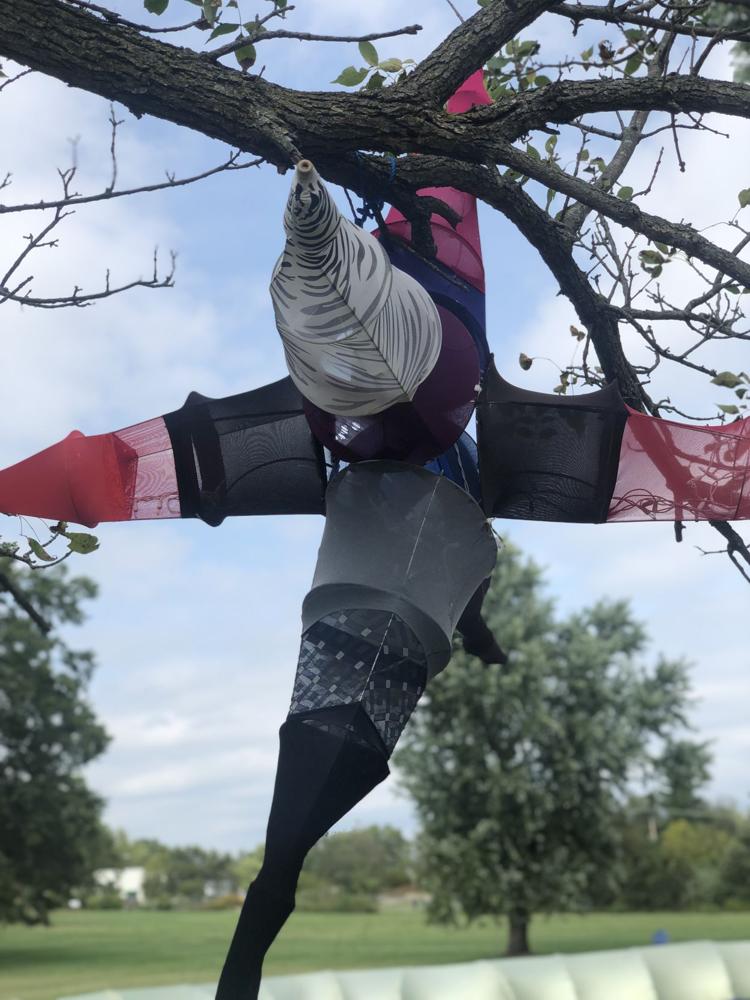 Art takes over the festival space at Stephen's Lake Park. The fences were decorated with tissue paper bees and the trees were filled with colorful snakes and nets. A few trees in particular were home to a group of carefully constructed bats, made especially for this year's fest by 4th graders at Columbia's Locust Street Elementary.
Jeri Donoho, art specialist at Locust, says the bats were created in conjunction with George Szabo's fourth grade class at Cedar Ridge Elementary. The art incorporated the student's lessons on science and the history of Missouri caves in social studies.
"The students were really excited about the sculptures and proud to have them displayed at such a large venue," says Donoho. "Each group had a certain way they wanted their bat oriented. We really tried to stay true to their vision when we installed the display."
The art at Roots N Blues truly is a community effort, while some artists are specifically scouted out by Bartlett, others get the chance to test their creativity with shared projects, like a collaborative mural set up by Wildy's World, or the Unity Project, a massive yarn net participants could add to all weekend. 
Bartlett hopes that the art of Roots and Blues adds to the experience of the festival. "I love right around dusk when it starts getting dark and all of the art lights up," she says. "It's kind of magical, and I want guests to have that feeling of seeing something they have never seen before." 
Related stories: