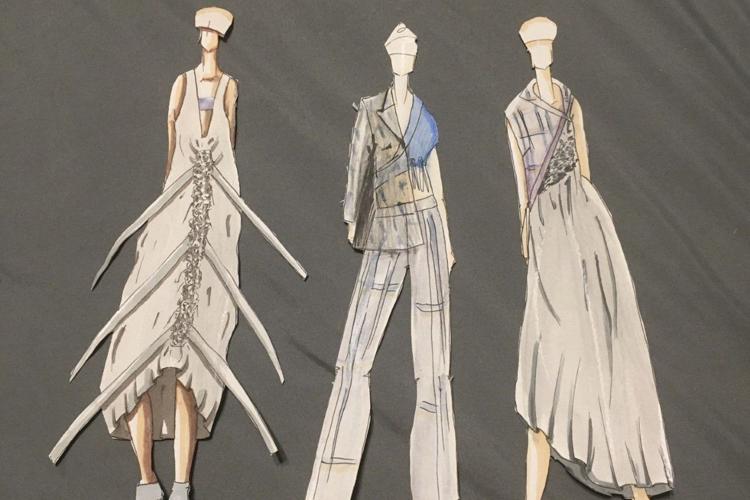 When designers walk the runway of the Stephens College fashion show, they're often walking toward successful careers, too. The show, called The Collections, has been crowning winners since its inauguration in 1944. From organizing the stage production to sewing garments, students apply lessons from the event to jobs after graduation. This year, concerns about COVID-19 forced the college to cancel the April event. Instead, the school judged garments a month early, in mid-March.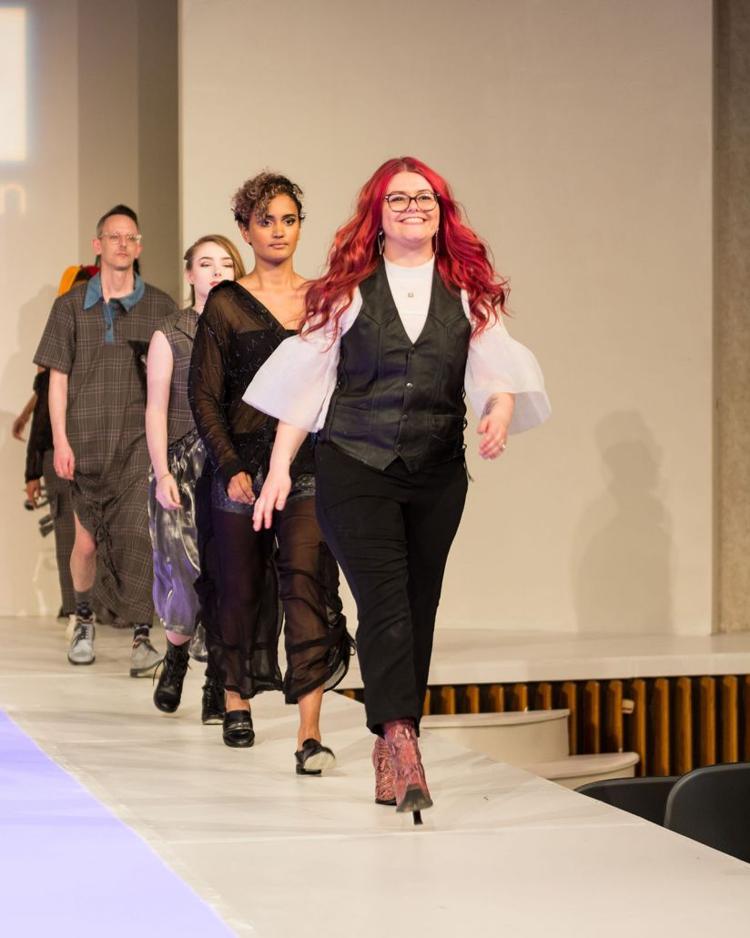 The Collections puts the work of Stephens' fashion majors on display, and this year's untraditional show did the same. It's a vital part of how students experience the fashion program. "I think it's the best showcase we have for what the fashion program does, and that's exciting to me," says Monica McMurry, fashion program professor.
Vox talked with three recent graduates — Sophie Ranek, Lenora Brown and Sonja Tabb — who have moved past the runway and into their careers. Ranek graduated in May 2019 with a degree in fashion design and product development. She took home the 2019 award for best collection with her five pieces constituting "Resurrection."
Ranek is currently working as an assistant designer for Weissman, an American costume and dancewear design company in St. Louis, where she works on form fittings and sketch reviews. "The whole process itself was so helpful," Ranek says about the fashion show.
Ranek hasn't let her 9-to-5 job stop her from creating pieces for the runway, though. She works on weekends and after her day job on a new collection she hopes to show someday. "You start from a page in a sketchbook, and you have all of these thoughts, all these ideas," she says. Seeing those ideas transform into a runway show "is quite an experience."
Brown also works at Weissman. She has a side business called LB Designs making custom and made-to-measure garments and doing alterations. She graduated in May 2018 with a degree in fashion design and product development after taking part in the student-run fashion show for all four years.
Brown says studying at Stephens gave her the ability to plan ahead and pay close attention to detail. "I do still keep those things in mind when I'm working for myself as well."
She's now pursuing a master's degree in fashion, business and entrepreneurship at Lindenwood University. Brown says she hopes to finish her master's degree and go back to school for a doctorate, so she can achieve her dream of becoming a fashion professor or owning her own business.
"I really do feel in my heart that maybe that is one of my main purposes in life is to give back to my community," she says.
Tabb currently works as a product developer at a womenswear brand in New York called M.M.LaFleur. She earned her degree in fashion design and product development with a focus in textile art in 2017.
"Stephens set me up really well to work post-graduation," Tabb says. "I think a lot of other schools really focused on really big creative designs, and I think that Stephens gets flack for not focusing on that. I know that we kind of designed for more marketable ideas, and it's never the biggest and craziest idea, but I really do feel like they set us up for real-world success."
Although the format of this year's show changed, it continues to be a launchpad for Stephens College students. By May, another round of fashion graduates will leave for careers, and new students will cycle through the program again.
Related Stories