A pair of announcements about the third season of Stranger Things has fans rejoicing and theorizing.
First, Priah Ferguson, who plays Lucas's sassy younger sister, Erica, has been upgraded to a recurring role and will play a far larger part next season. According to Variety, she "finds herself on a wild mission to save Hawkins from a dangerous new threat." Get ready to hear a whole lot more shade from the youngest Sinclair sibling.
The second revelation is a little more mysterious. Maya Thurman-Hawke – Uma Thurman and Ian Hawke's daughter – has been cast as Robin, an alternative girl bored with her day job. Equal parts sharp and playful, she seeks excitement and ends up stumbling upon a dark secret in Hawkins.
This information has been enough to ignite a speculation fire, so let's get to it: Who could this this alternative girl be?
Option 1: A Romantic Complication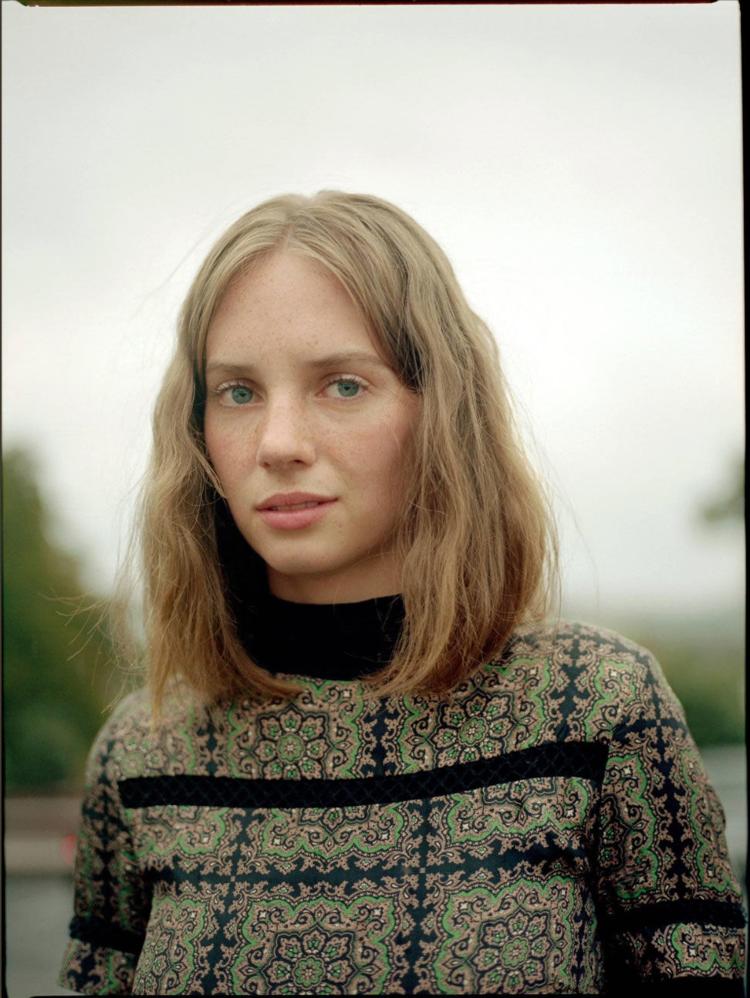 I'll admit it: When I first read the description for Robin, my heart sank. And it doesn't help that Netflix's official Twitter encouraged me to prepare for angst.
An alternative girl who seeks excitement sounds pretty similar to another character we know: A teenager with a penchant for photography. As a fan of the Nancy and Jonathan 'ship, I wasn't thrilled at the prospect of a new character coming between them. But given that Thurman-Hawke is 19 years old and her character has a day job, it seems likely she could end up being a love interest for one of the older teens.
On the other hand, there's a certain "mom of the year" who will have graduated by the time the new season takes place. Who's to say Robin wouldn't catch Steve's eye? The second season made it clear he still had feelings for Nancy, but time heals all wounds. Maybe Steve's ready to get back out there? Either that, or the teenage love triangle on Stranger Things just became a love square — yikes.
Option 2: A Friend
I'll be upfront and say I have a bit of a bias here, but I want Nancy to have some friends that aren't love interests. We haven't seen her interacting extensively with a girl her age since Barb's death, and Stranger Things hasn't exactly been abound with female friendships since then. 
While Hawkins can be a dangerous place and Nancy has been through some truly traumatic experiences, I would love to see her befriend Robin and expand her onscreen social circle outside the two boys who both have feelings for her. Plus, if nothing else, I would be overjoyed to see Nancy and Robin having adventures together.
Option 3: A Hawkins Lab Experiment
This definitely isn't as likely as the first two options, given that we know Robin's "bored with her day job" and "stumbles upon a dark secret." But is anyone truly who they seem to be in Hawkins?
It's a far-fetched theory, but one I'm willing to ponder: Could she be another "numbered" child, like Eleven and Kali? Last season the show expanded its world by showing us more kids with powers, and it could further broaden that horizon by revealing another supernaturally powered resident within Hawkins' city limits.
Option 4: None of the Above
Stranger Things has conditioned me to look for the weird and supernatural at every turn, even in its character descriptions, but maybe Robin is exactly who hers makes her out to be.
I look forward to catching a brief glimpse of her and potential other new characters in the first trailer, which could, hopefully, arrive at San Diego Comic-Con this summer. Until then, Stranger Things will be filming in Georgia this spring.  
Welcome to Hawkins, Robin. Stay away from the lab, and if you see flickering lights, run.