Jewelry making is something Elle Hinnah was interested in long before making it a career. A cuff bracelet, passed down in her family for generations, initially inspired her to take up metalsmithing in an attempt to recreate the relic.
After eight years of practicing the craft, Hinnah elevated her craft into a business. Thanks to her multi-channel retail approach, her sterling silver and gold jewelry is available in Columbia through the Columbia Art League and Poppy Boutique.
Like Hinnah, silversmith Meg Fritz also creates jewelry for Columbia locals. It began four years ago when she signed up for a week-long silversmithing course in Oregon. Fritz's side project, too, grew into a self-run business, Shoot Dang Silver, in the summer of 2020. Describing her style as vintage yet simple, Fritz says she's still figuring out a consistent aesthetic for her creations. 
Others have followed similar endeavors. Hickman High School visual art teacher Jamie St. Clair has continued refining a distinct material make-up and aesthetic for her earring line, Modish. Her penchant for beadwork and boho, modern sensibility has allowed St. Clair to build a client base at Plume gift shop in Columbia, as well as other Missouri boutiques.
Despite being at different stages in their businesses and artistic identities, Hinnah, Fritz and St. Clair each love crafting handmade jewelry, and they are all ready to evolve their brands.
Soldering Away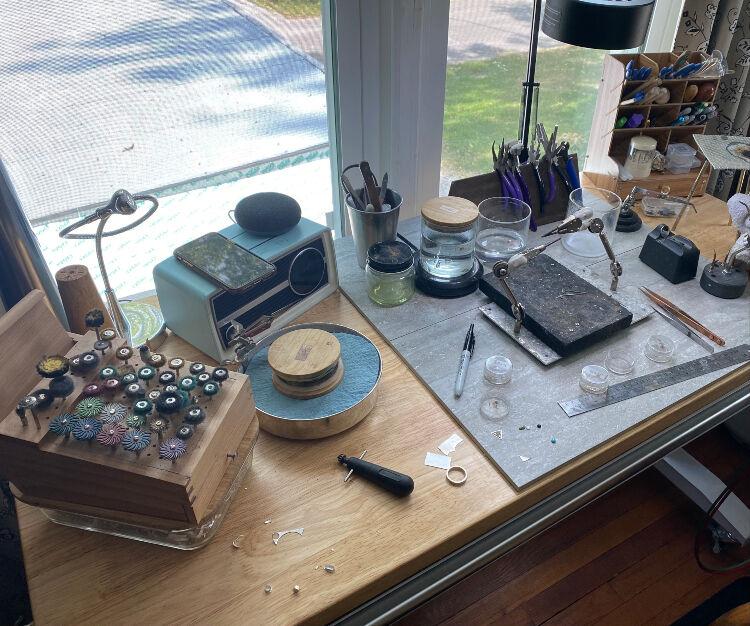 Inside her home workspace, Fritz houses all of her tools. Among them is a slab cutter, solder picks and a handful of pliers. 
Depending on what clients want, Fritz can spend anywhere from an hour to a whole day on a piece.
"I'm not good at focusing and making a bunch of one thing," Fritz says. "I focus on a couple pieces at a time and then start on something new."
The first step in the metalsmithing process is usually to design a piece by sketching it out. Hinnah, who also integrates silver into her work, explains she uses a handsaw to cut shapes out of the metal before sanding, filing and fitting them together. She then uses an acetylene air torch to solder individual pieces into one.
"The pieces of metal have to be completely flush to create a good join, which is done through soldering," Hinnah says.
Next, the unfinished asset goes into a mild acidic solution called pickle. This cleans off an unwanted layer of oxidation known as fire scale. It's a labor-intensive technique, but Hinnah is committed to bringing her clients' creative visions to life.
Seeding Creativity
Whereas Fritz and Hinnah predominantly use metals in their work, St. Clair prefers the colorful possibilities of beads and fibers. About a decade ago, she began making her own earrings out of thread and yarn. More people approached her asking about them, including the owner of Plume. From then on, St. Clair's brand Modish was born.
St. Clair eventually transitioned into using seed beads. When creating a pair of her signature dangling earrings, she begins by mapping out the bead pattern on a 13-by-25 grid sheet of graph paper. She says drawing out the pattern and color scheme expedites the process of making multiple copies of the same design.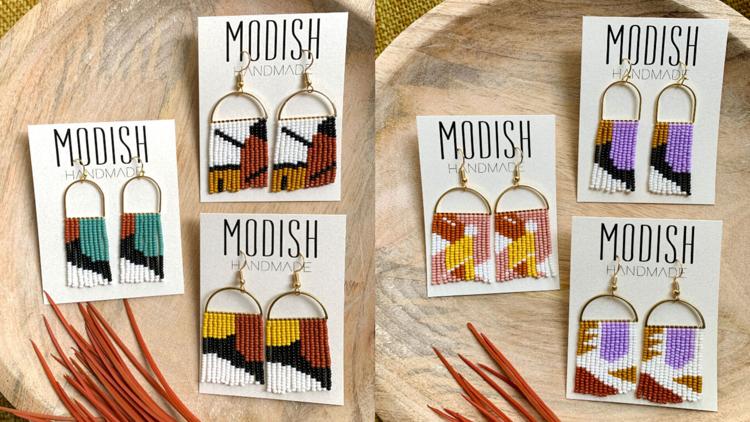 "If it's a brand new design and I'm making it for the first time, I can make a pair in about 45 minutes to an hour," St. Clair says. "It's very tedious, which I kind of enjoy."
Looking Ahead
As fun as making jewelry can be, there's no shortage of challenges that crop up for small business owners. Formerly operating under the company name Rose Ridge Jewelry, Hinnah decided last year to overhaul her design aesthetic, target market and brand identity.
"Rose Ridge Jewelry was very nature-based — lots of flowers and pieces like that," she says. "That style is just very saturated at this point, and it was no longer something that I was super passionate about making."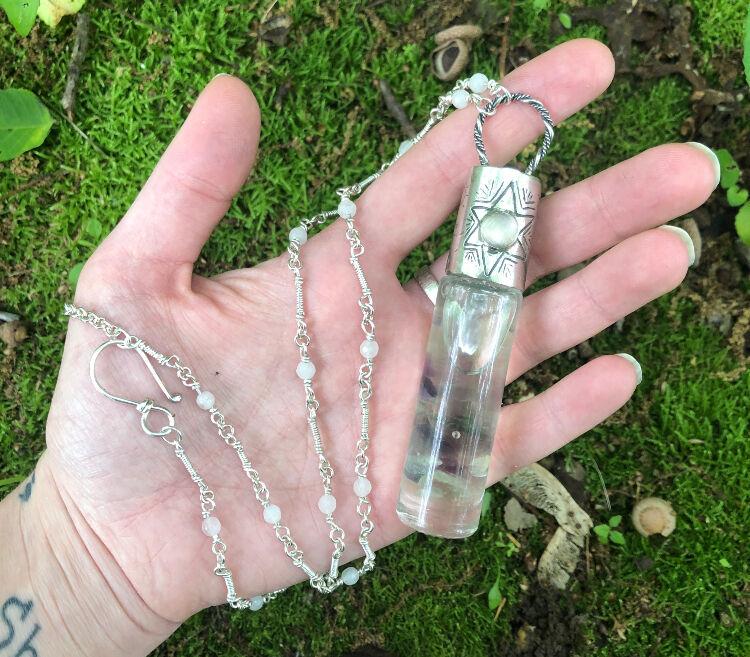 She's working on a website for her jewelry brand's second iteration, Earthseed Rising, it's designs based on New-Age aesthetics. Hinnah is particularly excited about a new line of rollerball pendants; customers interested in essential oils can now wear them around their necks instead of carrying the capsules manually.
Fritz's current focus is making Shoot Dang Silver her main source of income. She also would like to become more familiar with lapidary jewelry making. 
St. Clair, too, is excited to learn new techniques, such as brick stitching. She has an online store scheduled to launch by next spring. But for the moment, she's debuting new fall pieces at her three retail outlets.
"It's so rewarding and satisfying to have my display set up," St. Clair says. "It's just so fun to see people wear my earrings."
Related Stories