Spring is a time for new blooms and fresh tunes. Columbia's local bands have loads of new music queued up and ready to upgrade your dreary winter playlist. To get an ear to the ground, Vox called up six mid-Missouri bands, collaborating to put together a list of song recommendations — each guaranteed to send you into spring fever. 
1) Loose Loose
In a town saturated with rock and country music, Loose Loose's sound, which can best be described as floaty experimental soul, is a welcome change. The group's R&B fusion is laced with jazz methods and hip-hop grooves, resulting in a thoughtful, chilled-out kind of sound. The seven-piece band brings together myriad musical backgrounds, from jazz to gospel, rap and blues, and the group often teams up with vocal guests such as J .Artiz and local R&B star Symonne Sparks. Loose Loose will be competing in the Summer Camp: On The Road Tour at Rose Music Hall on Sat. March 9 for a slot in the Summer Camp Music Festival lineup.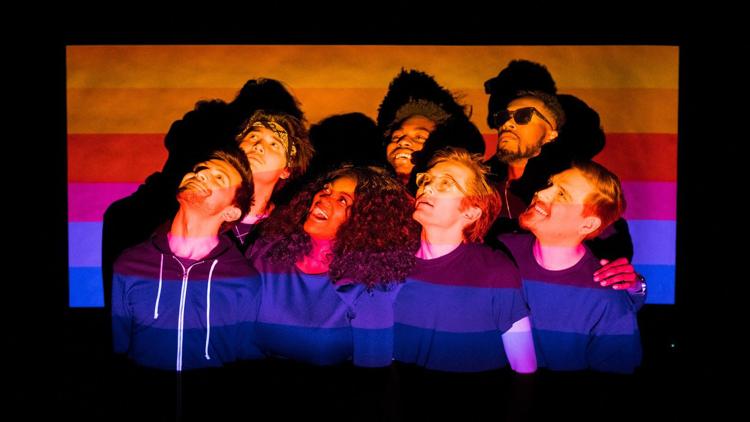 Recommendations from the Loose Loose discography: 
The band's first-release single, "spacelung," glides through jazzy rhythms into pumping beats made to keep you on your toes. The band's favorite song, however, is "convenience," a song that never ceases to surprise with its many layers of musical influence.
Recommendations for further listening:
The band appreciates the experimental, worldly sounds of Andrew Bird's "Ethio Invention no. 1," which uses the violin to achieve a cinematic flow. Kamasi Washington's "Truth" also inspires Loose Loose's patchwork sound and aptness for intense compositional depth.
2) Dead Medusa:
Dead Medusa was born from a love of hardcore death and thrash metal, drawing inspiration from classic rock 'n' roll melodies and the hedonic energy of heavy metal giants such as Metallica, Iron Maiden and Pantera. Riff City, the band's first full-length album, was featured in the international metal publication Decibel Magazine and tells the story of the destruction of human civilization. The title track sets the scene with heart-pounding rhythms and warrior-cry vocals. Dead Medusa is currently on hiatus from performances while it prepares for a new album release.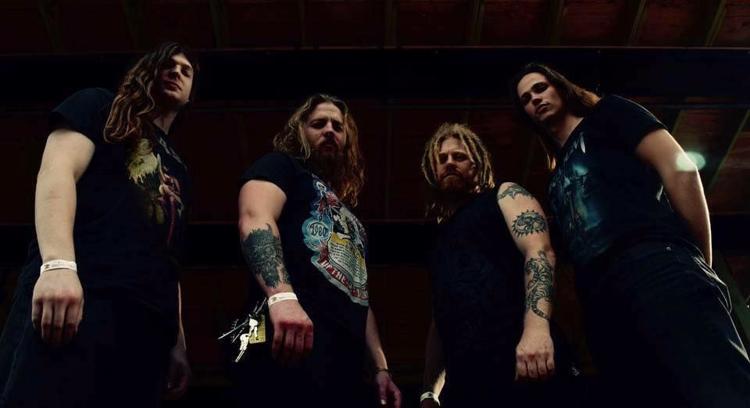 Recommendations from the Dead Medusa discography: 
"Riff City" is the fan-declared anthem of Dead Medusa, and "Chip for Brains" offers up a face-melting guitar solo and dreadful death to human kind.
Recommendations for further listening:
Dead Medusa founder Andrew Hunot recommends Black Breath. Described as the biggest underrated thrash band in modern metal, Black Breath's "The Flame" rides a polished, dynamic sound through heavy, laid-back vibes. 
3) The Kay Brothers:
The Columbia music scene wouldn't be complete without a little Ozarks "old-time" sound. The Kay Brothers are at the forefront of local bluegrass — or "stompgrass," as co-founder Pat Kay prefers to call it. The band blends bluegrass and country with a rotating group of musicians, sometimes including pop-folk duo The Burney Sisters. The band's first album, released in 2018, mixes original songs with classic covers and showcases a sound known only to the heartland.
The Kay Brothers are scheduled to perform all over mid-Missouri this spring, including March 22 at the Missouri Stomp Fest at Rose Music Hall, April 27 at the Morels and Microbrews Festival in Fulton, and on May 25 for the Pedaler's Jamboree Bicycle/Music Festival at Kemper Park in Boonville.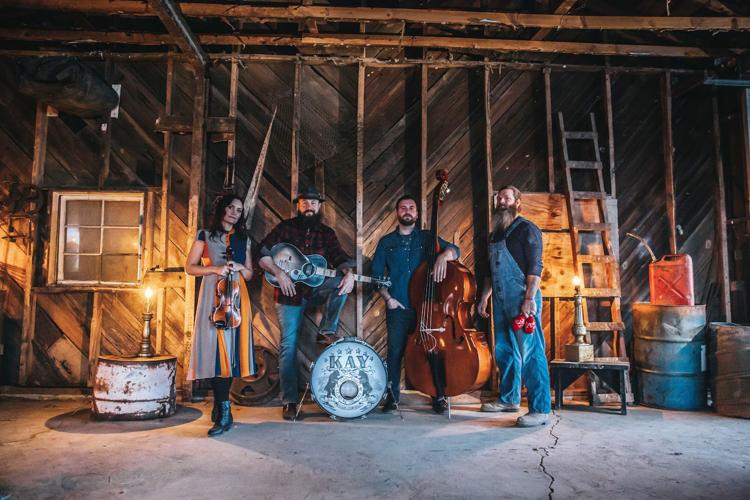 Recommendations from The Kay Brothers discography: 
Turn up "Find Your Love" for a harmonica-led Kay Brothers original with longing-for-home lyrics and lap-slapping rhythms. For a hop-up-and-dance kind of jig, lend an ear to the traditional favorite "Cumberland Gap."
Recommendations for further listening:
Kay loves "The Outsider," a folksy harmonic romp, by the Ben Miller Band, a fellow Missouri stompgrass group from Joplin, Missouri. 
4) Don't Mind Dying: 
Long-time local favorite for grimy, gritty blues rock, Don't Mind Dying delivers heavy melodic grooves to fun-loving, tequila-shooting crowds all over Columbia and mid-Missouri. Above all, the band just wants to have a good time, says frontman Brian "BC" Kent. The bandmates each bring their own musical background, from funk to jazz to straight-up rock 'n' roll, influenced by the sounds of Stevie Wonder, Deep Purple and Electric Wizard. The band's first major album, I Drink with Ghosts, released in 2017, features a blend of borderline-metal and jam-band grooves complete with psychedelic organ melodies and shredding guitar riffs. Don't Mind Dying will be performing at Rose Music Hall on Sat. March 16 with The Ballroom Billies.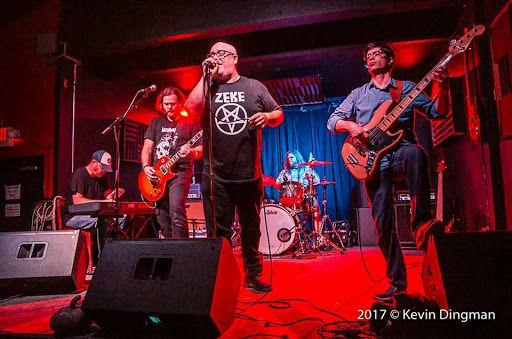 Recommendations from the Don't Mind Dying discography:
Try out the title track, "I Drink with Ghosts," for a rocking classic sound, or crank up "Graham's Number" for a strictly instrumental Stevie-Wonder-meets-Jimi-Hendrix groove. Finally, slow it down and pray with the gospel sounds of "Rest Your Spirit."
Recommendations for further listening:
Kent appreciates the smooth bluesy influence in "In Walks Barbarella" by Clutch. 
5) Violet and the Undercurrents: 
Thoughtful lyricism, genre-bending and female activism are at the root of this all-female indie rock band. The group reflects on old pop-folk female powerhouses such as Joni Mitchell and soulful lady crooners such as Brandi Carlile. Violet and the Undercurrents brings a '90s-esque singer-songwriter vibe to layers of deep, moving instrumentals, and promotes female empowerment through the relatable lyrics of frontwoman Violet Vonder Haar. On Jan. 26, the band paid tribute to '90s favorite The Cranberries in its first sold-out show at Rose Music Hall. The band is currently on tour promoting its new album release, The Captain, and will be returning to Columbia for the Pedaler's Jamboree Bicycle/Music Festival to play on May 25 at the Katy Roundhouse in New Franklin.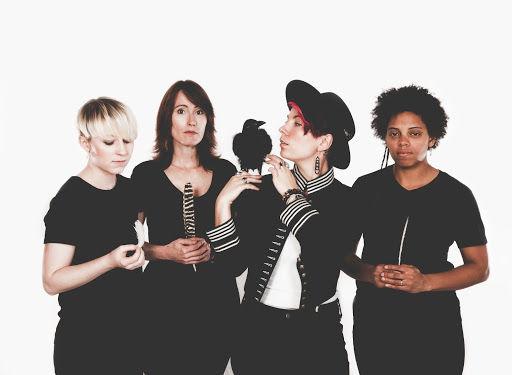 Recommendations from the Violet and the Undercurrents discography: 
The band's latest single, "Still Here," layers soft vocals and solemn instrumentals to create a strong message about finding confidence in oneself. An older tune, "Cold Shoulder" is an uplifting, cello-centric piece that breathes along to angelic vocals.
Recommendations for further listening:
Vonder Haar's approach to political activism and genre-bending music comes from folk-rocker Ani DiFranco, especially on the album Which Side Are You On?, where the title track eggs on listeners to reflect on their political decisions. The band also takes notes from the commercial indie-rock sound of Local Natives' "Fountain of Youth."
6) Conman Economy: 
Influenced by your favorite mid-2000s post-hardcore bands (think: Green Day), Conman Economy is a youthful rock band out of Kirksville. The band's energetic, positive stage presence moves crowds to jump and sing along to sweeping guitar riffs and rebellious vocals. Swelling local support recently led Conman to sweep at the Mid-Mo Rock Awards in October, taking home four awards including Alternative Rock Band of the Year. On March 8, Conman Economy rocked out to a full crowd while paying tribute to the band Taking Back Sunday at the Emo Royale at The Blue Note.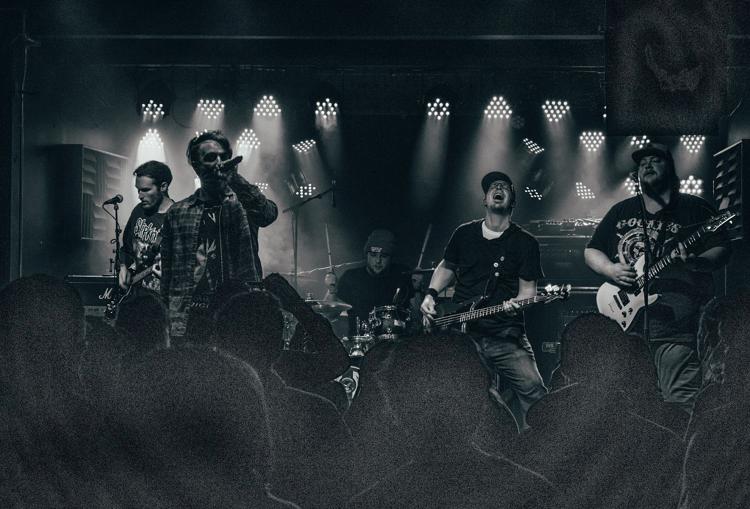 Recommendations from the Conman Economy discography:
Plug in "Can't Hold Me Back" for infectious rhythms and anthem-like lyrics, or listen to "Fall Back to Me" for slower, more heart-wrenching rock.
Recommendations for further listening:
Frontman Jon Gooch suggests letting it all out with with Fightstar's clean yet heavy song "Sharp Tongue."
Related links