To all the young and emerging artists out there: Don't fret. Here's a guide on how to begin your career, as told by three local art professionals.
Madeleine LeMieux
Madeleine LeMieux is the founder and director of Resident Arts, a nonprofit that helps artists build careers. LeMieux started Resident Arts in 2014 when she moved to Columbia after graduating with a master's degree in art administration from NYU.
At Resident Arts, LeMieux supports local artists and what she calls "emerging artists" — artists who don't have gallery representation. In school, artists are taught to focus on the technical side of their work rather than on marketing themselves, she says.
But along with creating art, to build a career, artists should meet and befriend other artists, learn how to speak about their work and apply for fellowships, competitions and residencies. She cautions against living in a bubble. "I think a lot of artists have this idea, they're like, 'I'm going to make art for self expression, I'm gonna make what I'm gonna make, and I'm gonna do it in my basement,'" LeMieux says. There's nothing wrong with creating sellable art to pay the bills, even if it's not the art that you're most passionate about, LeMieux says.
LeMieux says finding a network of artists is important, but it is equally important to put time and persistence into developing the artwork itself. "You can make mediocre work and everybody can know you," she says. "And they'll know you as the artist who makes mediocre work."
Kelsey Hammond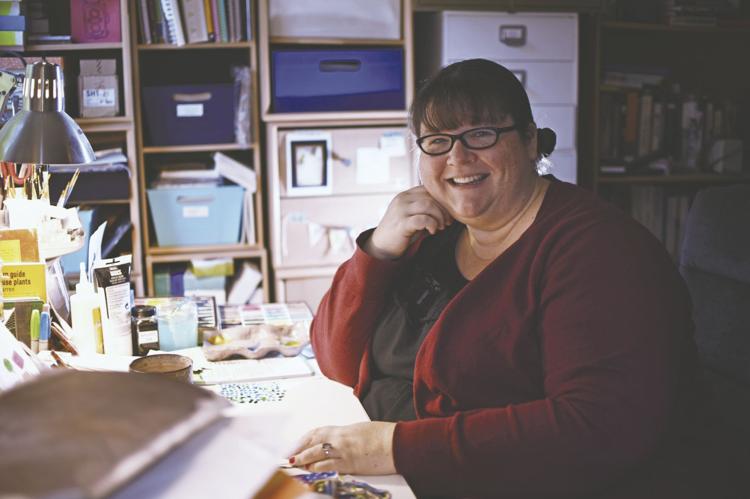 Kelsey Hammond is a photographer and the artist behind Monkey Madness Designs. She teaches workshops at Resident Arts on how artists can successfully market themselves and also teaches a photography class at MU.
Hammond creates greeting cards and paintings by hand. Her art is sold at Yellow Dog Bookshop, which she owns with her husband, Joe Chevalier, and at pop-up shops, which she started doing recently with a group of local creators called the 8th St. Makers Collective.
Hammond's classes about marketing focus on social media literacy and photographing art for online marketing. Photographing your art is very important, she says, because if you don't have good pictures of your art, online customers won't be inclined to buy it.
Hammond stresses the importance of having an online presence.
"Your website doesn't have to cook anyone breakfast," she says. "But it does have to give basic information about what you do and who you are."
If you don't have an online presence of some sort, you're missing out on the possibility of selling your work to online customers, she says. The goal of your online presence shouldn't be focused on earning money but rather support. Your supporters can use social media to recommend your art to their friends. This is how you build exposure and a community around your work, she says.
Hannah Reeves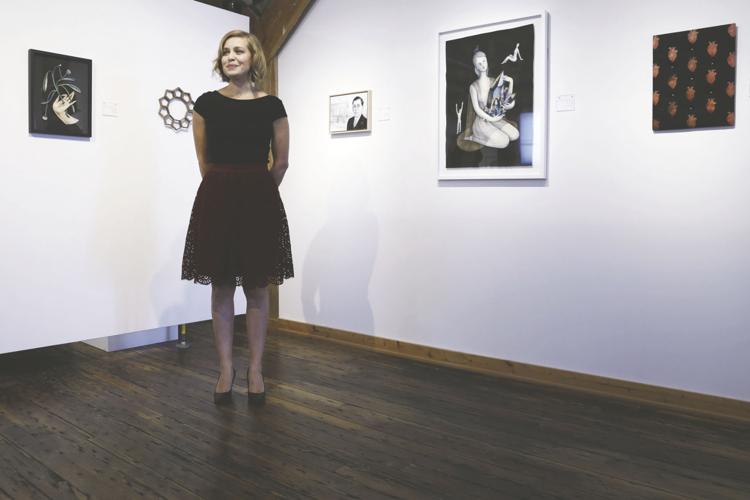 Hannah Reeves is an artist and the director of Sager Braudis Gallery. She attended MU for her undergraduate and graduate degrees in fine art.
Reeves says the majority of art she schedules in the gallery is from scouting art fairs, art blogs, studios she visits and Instagram. In June, however, Reeves and her team will take submissions from artists who want to be featured in the gallery for 2019.
When picking through submissions, Reeves says that along with the quality of work, she focuses on craftsmanship and preparation. Craftsmanship refers to the structural integrity of the piece from start to finish, whereas preparation refers to how well a piece is prepared to go into a gallery.
For example, Reeves says two-dimensional art shouldn't be folded, have fingerprints on it or be placed inside a dilapidated frame. It's better to have no frame than a poorly made frame that distracts from the piece, she says.
For artists presenting work in person, having a simple, clean portfolio with sheets of archival paper in between can be very professional and inexpensive, Reeves says.
Looking back, Reeves says she would have liked to learn how to better present her work as an undergraduate. She wishes she had learned earlier on how to cut mats and build frames and pedestals while she had access to professors skilled in those crafts.