Jay Groharing saunters onto the stage. He begins his set by talking about an appointment he had with his eye doctor early in the pandemic.
"I was nervous because the eye doctor is, like, one of the most intimate appointments you can ever have," Groharing says. "You're like this close from them when they're doing the whole, 'Is it one or is it two? Is it one or is it two?' "
He pauses momentarily.
"You are literally close enough that you could kiss the eye doctor before he could react," he says. "If you are quick, you can do it twice."
"And if you did it twice, you would be like, 'Which was better? Number one or number two?' " The room fills with laughter.
In the wake of the pandemic, the idea of going to any sort of live show with an audience seems about as uncomfortable as, well, kissing your eye doctor.
But the "As Yet Unnamed Comedy Show" at Eastside Tavern, pandemic-style, has brought laughter to those who need it. At the show, you might see these comedians at a distance, and even the mic wears a mask.
Jay Groharing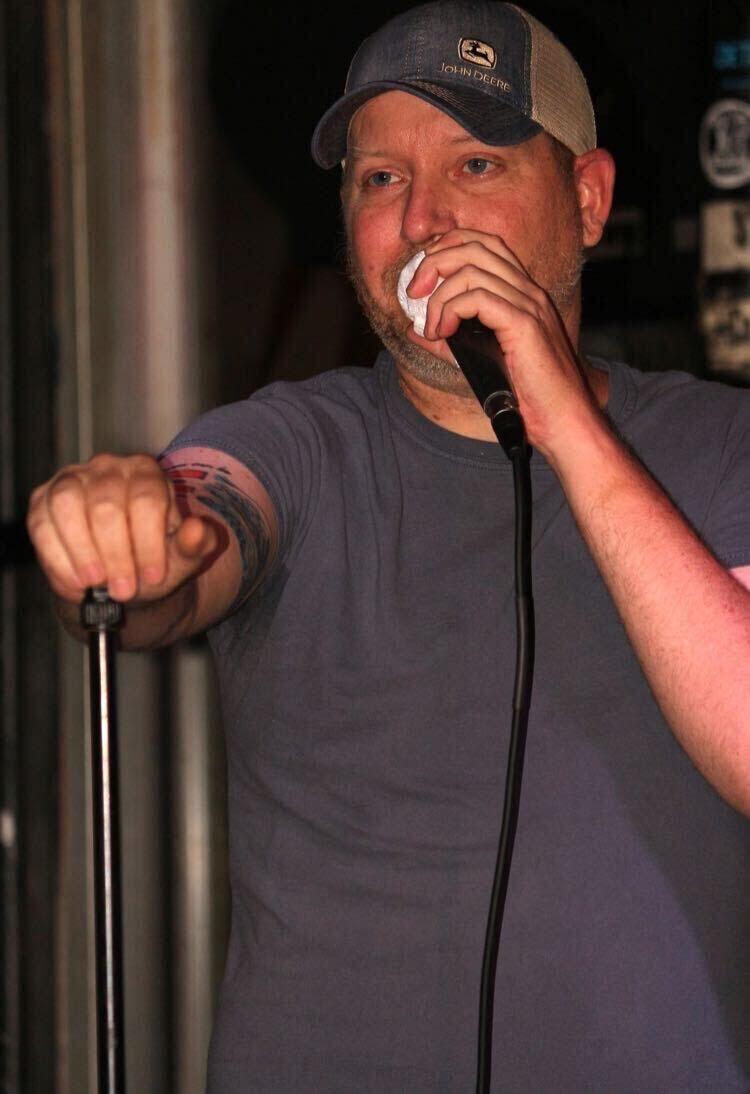 Since arriving in Columbia in the early 2000s, Groharing has performed hundreds of stand-up sets at both Deja Vu Comedy & Nightclub and Eastside Tavern.
He exudes the self-assuredness that comes from experience. In his words, performing at Eastside Tavern is like playing a home game.
What drives him to continue doing stand-up during the pandemic? It's a creative itch that you always have to scratch, he says. "There is a satisfaction in being able to craft something and have it work."
He acknowledges that he has gained a greater appreciation for what he does over the past couple of months. "Having something that you can do, even just weekly, like this that's a creative outlet is very nice," Groharing says. "You feel like you've actually done something." That's something, he says, has been difficult to come by during the pandemic.
The impact that comedy has on others isn't lost on him, either. "They appreciate someone that is kind of sticking their neck out a little bit," he says.
Lisa Pockets and Kaitlyn Genereux
Lisa Pockets used to host an open mic night event every Monday at The Social Room called "Hi, Hello, Welcome." She started her comedy career in Columbia at 17. After spending a few years in Kansas City and Kirksville, she came back to pursue a master's degree in fine arts at MU and quickly regained her place among the city's stand-up comics
In the months leading up to the pandemic, she says between eight to 12 comedians would perform at The Social Room in front of up to 30 people. When in-person performances were no longer an option, she teamed up with fellow Columbia comedian Kaitlyn Genereux in April to make the experience virtual via "Hi, Hello, Welcome Home" on Facebook.
Genereux says entertainment options were minimal at the start of the pandemic. "It's just sitting at home and hanging out when you're quarantining, so it was nice to give people an option, and it really helped keep that community of comedy alive as well," she says.
Pockets says a lot of people are surprised that there's local comedy in town. "It really is a pretty vibrant community with some really interesting people," she says.
Becky Polacek
Becky Polacek participated in the virtual "Hi, Hello, Welcome Home" show as well.
"We were going to broadcast it live, and that didn't end up working, so we had to prerecord it and broadcast it on Facebook Live later the next day," Polacek says.
Despite technical challenges, Polacek says she sees benefits to virtual shows — safety and audience participation included.
"You can see people liking and commenting on the Facebook page, and you get more specific feedback," Polacek says. "You're able to reach more people with virtual showcases because people can share to their page and then their friends can watch."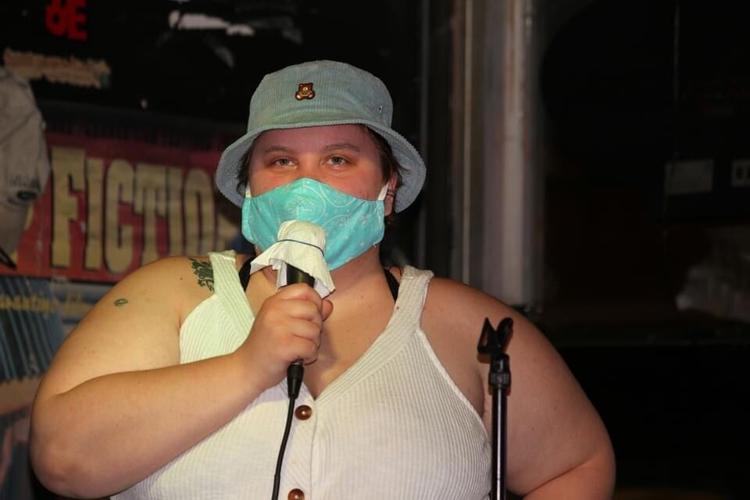 Other performers nationwide are embracing the digital landscape, which allows them to break into stand-up in cities as far away as Los Angeles, Polacek says.
Bill Donald
As far as connecting to the comedy scene virtually in Columbia, there's a Facebook page for that. Bill Donald used to perform his own act at Eastside. Nowadays, he takes photos and records videos of the shows and uploads them to the "Fans of the 'As Yet Unnamed Comedy Show'" Facebook page. He's missed hardly any shows since first attending 10 years ago.
Over the past couple of months, Donald has said that if there's one thing we need right now, it is laughs.
Related Stories