After the death of George Floyd in Minneapolis, a passionate yet pained cry to listen to Black voices erupted across the country.
At a time in which in-person communication is limited, social media has quickly become an active, dynamic platform for Black people to demand change and share their personal experiences with racism. These petitions and testimonies shared through Twitter threads and Facebook posts can be read by users all over the country and the world. However, with Twitter hashtags like #BlackatMizzou and Facebook discussions about experiences with racism at Rock Bridge High School, these social media posts are hitting closer to home. And, for many, it's about time.
Black at Mizzou
AJ Foster, a senior at MU majoring in Black studies and double minoring in psychology and criminal juvenile justice, started the #BlackatMizzou hashtag on Twitter so that Black students could bond over traumatic experiences of racism at the university. She didn't necessarily expect the hashtag to actually become a Twitter trend.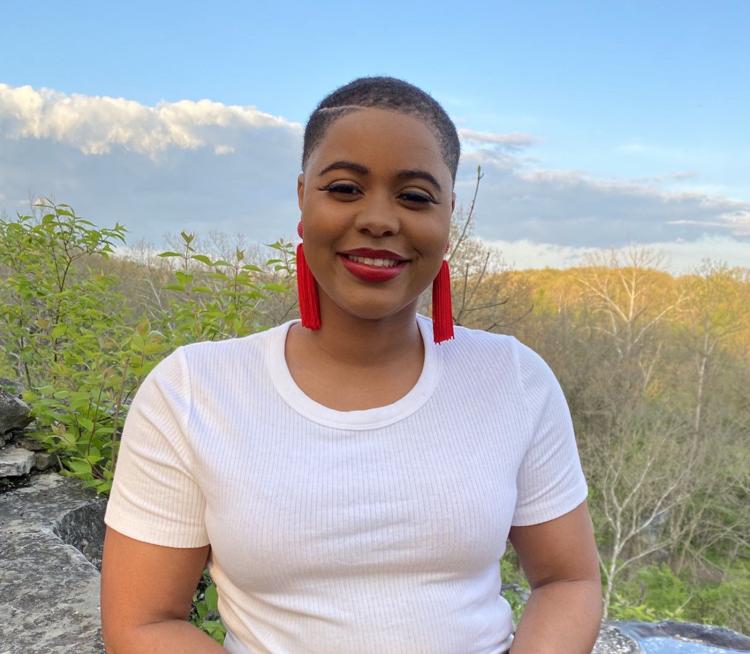 "We meet up in a group of friends for the weekend, and we all laugh about how we've experienced the same kind of racism," Foster says, "Which is so unfortunate, right? But it's something that Black people do. We bond over our trauma, unfortunately."
Foster says she saw the hashtag as a way for Black students to show that racist experiences on campus are not just few and far between.
"Since I've stepped foot on campus at the university, I have never walked into a room where I'm 100% confident," Foster says. "I have walked into a lecture hall where there's two seats on both sides of me open, and white people would rather sit on the floor than sit next to me. I have walked into organizations where I feel like a valued Tiger, but have heard white people say the n-word … And so none of this is new. None of this is isolated events. This is not just my experience. It's a lot of Black people's experience on this campus."
Foster says she finds that sharing personal experiences is critical for anyone learning about the depths of racism for the first time.
"Putting a face to something, putting a story and an experience to something makes it so much more valuable," she says. "Because you can Google big words all day long. You can Google systemic racism, you can Google oppression, you can Google obstetric racism, right? But until you put a face and an experience and a story to it, it doesn't become personal to you. You don't understand its actual magnitude."
Black at Rock Bridge
Janylah Thomas, another MU student studying political science and Black studies, started a Facebook post similar to Foster's that called on people of color who attended Rock Bridge High School to share their high school experiences with racism. The post drew more than 1,000 comments — more than enough for Thomas to prove that racism was not just a made-up issue, something one of her former classmates said to Thomas before she created the post.
"If your culture is constantly being put down by the majority at your school, which at Rock Bridge is white people, it's going to give you identity issues and it's just going to make your life harder," Thomas says. 
Thomas recalls the time one of her classmates called her a gorilla. She says that when she told her teacher about the incident, not much was done. Another time, a confessional Instagram page made a post about her that included chicken, collard greens, and other racist stereotypes, while posts about other girls did not include comments based on racism. 
Thomas says she believes it's important to share these personal testimonies so that people can realize the trauma Black people face from constant exposure to racism — an exposure that begins at school.
"My sister, she gets suspended every other month for her mouth," Thomas says. "But these kids don't get suspended for saying racist things to these other kids. And that just baffles me, you know? These teachers aren't educated on the school-to-prison pipeline. They aren't educated at all on humility. Cultural humility."
Current and former Rock Bridge students participated in a Zoom meeting with principal Jacob Sirna on June 7, according to the Columbia Missourian. Students discussed their complaints about racism and micro aggressions at the school and suggested solutions such as cultural sensitivity training for faculty, special consideration of themes for events like spirit week and requirements that students take history classes on other cultures.
Black in Columbia
Gary Lewis is an artist in Columbia who has been active in the local Black Lives Matter protests. He says much of his concern about police brutality against Black people lies in his concern for his son, who is nonverbal. Without a way for Lewis' son to verbally express that he is reaching for his license in his wallet or moving to grab his insurance information from the glovebox, Lewis says he's concerned that an encounter between his son and a police officer could easily go south.
"He does go to therapy classes and speech classes and stuff like that," Lewis says. "But I don't know if he's going to talk. So, my son can be the next victim. Just because (police officers) don't know what he's saying."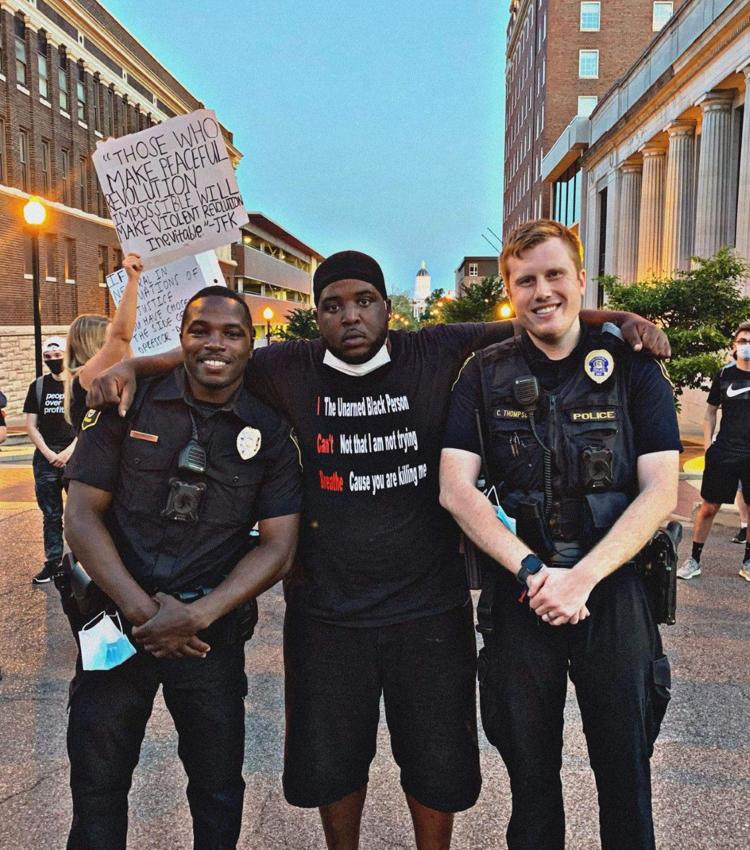 Lewis remembers his own high school experience, being called the n-word by members of the opposing basketball team whenever the rivalry between the teams got intense. 
Even now, Lewis says that people who drive by the protests in opposition do so while slinging the n-word at him and saying that they want to run the protestors over with their vehicles.
Lewis says he sees one clear path of action that can ensure a better future for his son, and for the next generation of back people.
"Voting, voting, voting," Lewis says. "If we don't start voting now, 10 years from now, that cop that we don't like right now, the one that's planting drugs or the one that's beating on Black folks, they're still going to be there."
Thomas is acting to address racism in schools by pitching an equity plan for teachers at Rock Bridge to combat racism in the classroom. The plan would require annual progress checks. She also proposed a review of the student council election process to ensure that the council is not decided by a popularity vote, but is intentionally representative of the entire school.
Foster's call to action is for MU to provide tangible evidence that changes are being made to address the racism on campus. She says she is tired of conversations.
"People have been having conversations with (MU) since 1968," Foster says. "I don't need documents and meetings. I don't need any of that. I need you to send me your update, and I need a team of people that you pay to hold you accountable."
Foster's hope is for her university to actively make steps toward holding their students and faculty accountable for making an inclusive environment.
"I think being Black at Mizzou is just the idea of having so much love for your university that you have to hold it accountable," Foster says. "You have to rip the Band-Aid off. You have to do that because this is a university you want to be proud that you went to."
Starting a trend of personal testimonies from Black students is one way to rip off that Band-Aid. As more Black voices are amplified, the goal remains to not only expose the wound, but also to hold those in power accountable to healing the wound.
Related Articles