For Caylin Willis, a relationship and a future business both started with a simple follow on Instagram. While scrolling through Instagram's explore page, she came across a guy on a beach; she thought he was cute. She didn't know anything about him, but hey, it's only social media. She tapped "follow." 
For Jared Armstrong, that Instagram follow meant a little bit more. He immediately recognized her from a shared 8 a.m. history class during their freshman year at MU. Armstrong had always wanted to talk to Willis but had never found the right opportunity to approach her.
After that initial Instagram connection, the pair talked for several months, right up until Armstrong's move to California. After living in Los Angeles didn't work out for him, Armstrong surprised Willis at the MU columns and asked her to be his girlfriend. The couple has been together ever since — about two and a half years.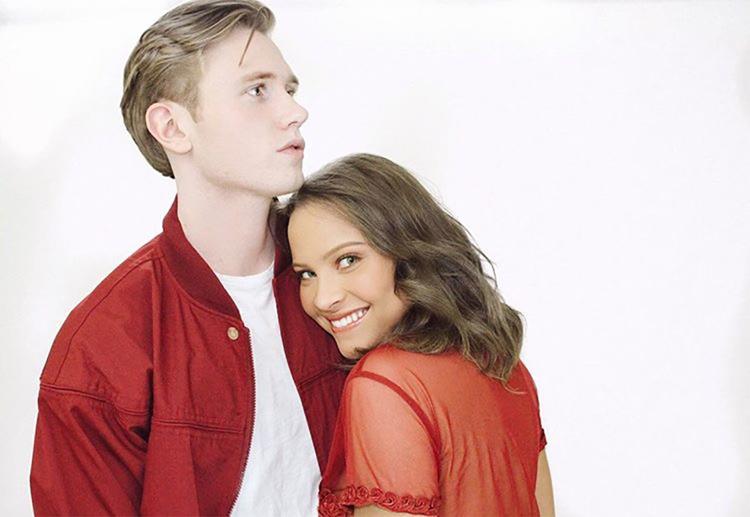 Enter Yvonne & Mitchel, the couple's Instagram-based line of thrifted clothing, first launched in September 2017. Soon after Willis and Armstrong began dating, they realized they each had the same idea to own a clothing business. They quickly made the shared concept into a reality. 
Willis and Armstrong both have a trendy style and share a similar love for fashion, photography and thrift shopping. Willis, a strategic communications major, loves the digital strategy, marketing and advertising side, while Armstrong, with his "entrepreneurial mindset," wants to become a fashion designer. Yvonne & Mitchel became a way for the pair to capitalize on their interests and to have fun while doing it. "This was kind of like the happy medium that married all of our interests into one," Willis says.
Yvonne & Mitchel sells all vintage and thrifted clothing and accessories completely through their Instagram page. They release what they call a "wave" of 20-80 items that lasts Monday through Thursday. Each wave has a theme, such as "spring," "swim" or "sport." Customers buy pieces by sending a direct message on Instagram and claiming an item. Then, Willis and Armstrong will either deliver the item — if the customer is in the Columbia area — or they'll have it shipped.
Among the competition of Instagram clothing brands, Yvonne & Mitchel's two-person collaboration is what sets the business apart. The couple works together on visualizing each wave, shopping for the clothing, styling each piece and shipping out the items. Armstrong photographs each piece while Willis models them and edits the photos. Willis then posts the items on Instagram, and Armstrong responds to the swarm of messages they receive.
With about 1,500 Instagram followers, Yvonne & Mitchel grew mainly by word of mouth from students in Columbia, and the duo now has customers from states across the country, including California, Texas, New York and Illinois. Living in a college town has given them the opportunity to reach a wide audience, Willis says. "We have this unique opportunity of literally being submerged in thousands of people that are interested in the same things we are," she says. "So we're able to establish this relationship before we graduate and leave Mizzou."
Being in a relationship adds a whole other layer to Yvonne & Mitchel's operations. The couple agrees that it's difficult to separate the business from their relationship, and each day they have to re-up the effort to distinguish the two. 
However, Willis and Armstrong say their relationship is also the biggest advantage to owning their business. "I just think we both have each other's back so much," Armstrong says. "Like we're going to run into so many more challenges, I already know, but there's no one else I'd rather struggle with than Caylin."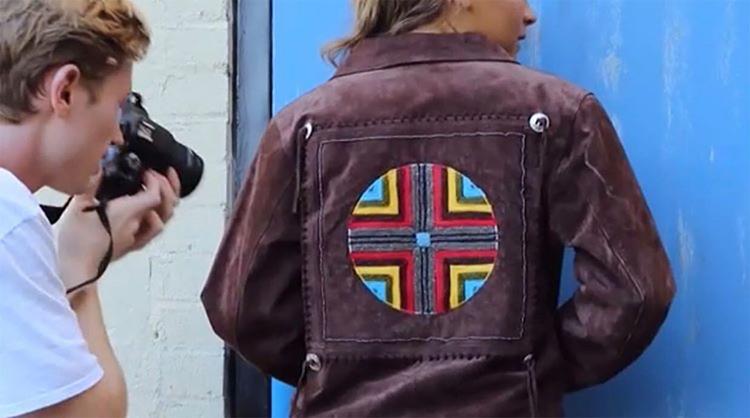 After graduation this weekend, Willis plans on committing more energy into releasing waves for Yvonne & Mitchel. They have about five waves in the works for summer, including another swim collection and a wave inspired by Harley Davidson, Armstrong says. 
Yvonne & Mitchel has opened both Willis and Armstrong's eyes to a new path after graduation. "Me growing up, my vision was always graduate high school, go to college, graduate college, get a job, you know 9-5, the typical," Willis says. "We've come to realize that, right now, we don't think that's in our path."
Even though it may not be the "traditional" path most students seek after college, Willis decided her and Armstrong's business is what makes her happy, and there's no better time for them to pursue it than now. "We both feel this fire in us and this energy to do this, so we might as well act on it now because no day is promised," Willis says. " ... I truly believe that whether this grows into its own thing or leads us to something else that we love even more, that it will take us wherever we need to go."
Related links