Upon entering Günter Hans, customers might feel as if they've left Columbia for the Old Country. On the left side of the room sits a bar chock full of beers from around the world, some of which are hunted down at the request of customers. On the opposite wall, subway signs from London give the impression that this small space across from Ragtag Cinema is a wormhole to Europe. Outside, a biergarten waits for customers.
Lydia Melton founded the bar and has been in charge for the past six years. After studying in Belgium during her senior year of college, she returned home and brought back innovative ways of bartending, inspired by what she saw in Europe. Melton sat down with Vox to discuss how she takes care of both staff and customers and how she has turned an idea that she came up with while abroad into a reality just four years after getting her bachelor's degree from Northwest Missouri State University.
What did you learn while studying in college that gave you the idea for Günter Hans?
When I lived in Belgium, I lived in an area called Flanders, which is known for sour beer. That was a whole category of beer I had never heard of. This was back in the days where craft beer was still in its beginnings, so people weren't even really asking for IPAs. I arrived during the Jenever Festival, and it was like, 'What is going on? There are all these people drinking in the streets.' It just opened my eyes to a whole new world of possibilities that we hadn't even dived into yet here.
How did the idea to add the biergarten to Günter Hans come about?
I think patios are highly coveted. In Missouri, it's a cherished thing because you don't get to use it all year. When you do get to use it, it's really meaningful. Our goal at Günter Hans is not about quantity, it's about quality and finding the things that matter most to you and doing it the best you can. If that means you get a sour beer on the patio, that's like a win-win.
How do you find new beers to bring to Günter Hans?
We have beer-meister Dave. He tries all the beers and gets to decide what people like. But we're also very customer-centric. We wait for you guys to say, "Hey, I had this one beer this one time in this area, and I really loved it. Do you think you can get it?" Then we kind of have to start hunting for who the supplier is. How much we think we can sell of that particular beer goes into the equation, and so based on a lot of factors, we may or may not be able to bring it on.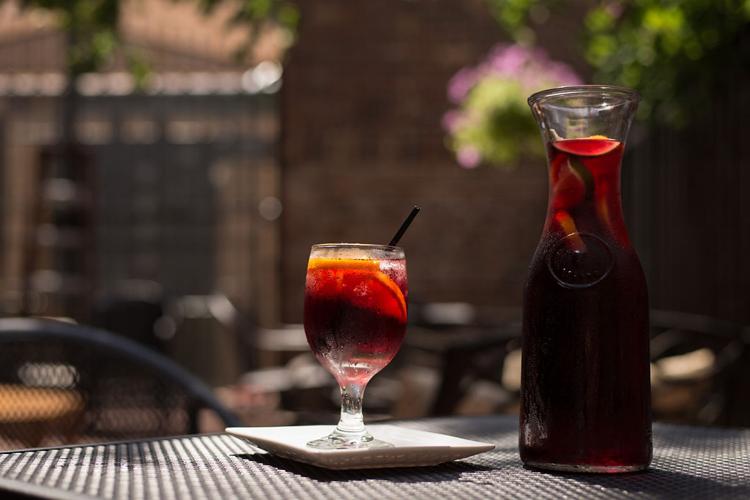 What's the most important lesson you've learned as you enter your sixth year of owning Günter Hans?
Take care of people first. You're in the hospitality program, so make sure you serve others well. That could be serving guests, but it could also be serving your staff. You help them and give them the tools they need to make it right, whatever it is and have their back.
Related Articles