Despite a pandemic-induced recession, the U.S. is experiencing a surge in startup companies, with some even calling the increase a "startup boom." Case in point: the U.S. Census Bureau reported a 37.5% increase in year-to-year new business applications across the country as of Nov. 28.
Many Columbia entrepreneurs are part of that trend — finding new ways to network and get their business ventures off the ground.
MU student Drew Patel grew his startup, Pollinate, out of a desire to tackle unreliable international delivery systems. When Patel visits his family in India, he packs more items for his family than he does for himself because packages and gifts sent by mail can get lost or stolen, he says.
Pollinate aims to address this problem and improve delivery in developing countries. Patel, a computer science major, has been developing his startup since 2018, after he noticed how scattered the delivery systems are in other countries. To help grow his business, Patel presented Pollinate to judges at the UM System's annual Entrepreneur Quest Student Accelerator competition in spring 2020. He placed first and received $15,000. Patel also took second place at MU's individual competition and won $25,000.
Pollinate has employees from several different countries, such as Kenya and the U.S., and much of the work has been remote from the start. Patel says this made it easier to shift to a fully remote business when the shutdown occurred.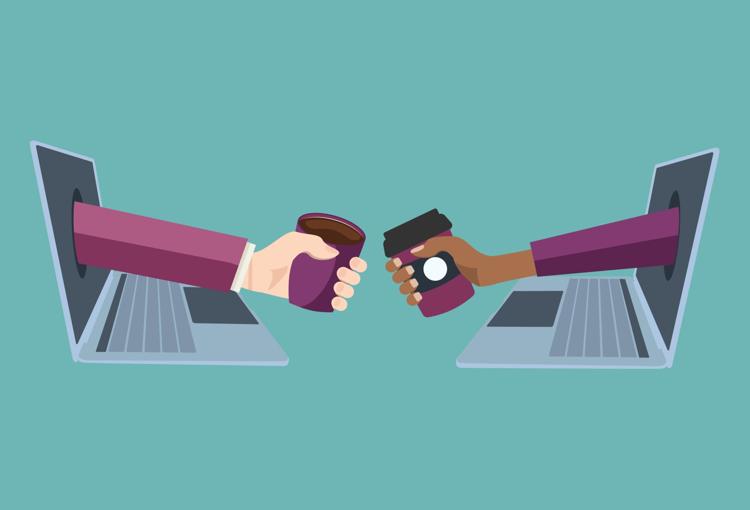 Others haven't found it to be as simple amid the pandemic. Startups and local entrepreneurs are getting off the ground with the help of collaboration and community as they also face new shifts and virtual pivots along the way.
Tom Trabue has been CEO of his company, theNextStep, since 2011. He also works as an engineering consultant at Trabue Engineering as a personal coach and is head organizer of the Columbia chapter of 1 Million Cups. The latter holds events every Wednesday that allow new and experienced entrepreneurs to share presentations about their businesses and provide feedback to others. The organization was created "based on the notion that great ideas are discussed over a million cups of coffee," according to its website.
Trabue says a lot of great ideas arise in open conversation. Before the pandemic, the Columbia chapter met at the Regional Economic Development Inc. building, with 20 to 30 participants every week. In-person meetings allowed personal, individual interaction, Trabue says.
Now, the group meets via Zoom and Facebook Live. There are about 15 people who join on Zoom and another 10 who watch on Facebook, Trabue says. "We miss that one-on-one networking," he says.
However, Trabue points out the silver linings to the virtual meetings.
The Columbia chapter has been able to host virtual presenters from around the country, which leaves a larger budget available for guest travel in the future. The virtual format also has allowed increased access to training opportunities on entrepreneurial skills such as how to pitch to investors and how to hire employees.
Katie Swanson presented at 1 Million Cups in October 2020 about her new business, Change Collaborative. It provides virtual accounting advice and consulting for small to midsize companies. She assists other entrepreneurs with day-to-day accounting operations, technology and finance and oversees financial and managerial reports.
She began this company in July in the midst of the pandemic. She says she doesn't know what it's like to run a business without a pandemic.
Because her position requires a lot of networking, Swanson says she has had to get creative and come up with ways beyond coffee to meet for casual business talks. The online 1 Million Cups meetings also mean there's also no chance to stop someone after an event to have those follow-up conversations.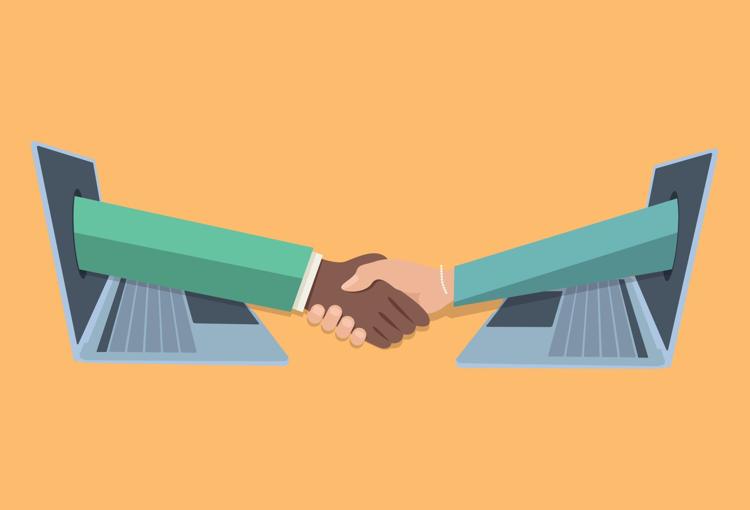 With an industry that already requires trust between her and clients, Swanson says that's more important than ever. "There's a lot of trust and likability that goes into these meetings that probably gets lost over the internet and would probably be better received in person," she says.
Like Trabue, Swanson says she's able to attend more trainings and networking events because they're virtual. And as a parent, Swanson says the ability to attend these events from her own home has been convenient. She says she imagines many businesses and organizations will continue streaming as well as hosting in-person events once the pandemic is over. 
Related Stories