Discover the perfect pub for every purpose at these 8 underrated spots
Whether it's the right first date venue or the perfect day drinking place, we have the best bars for your needs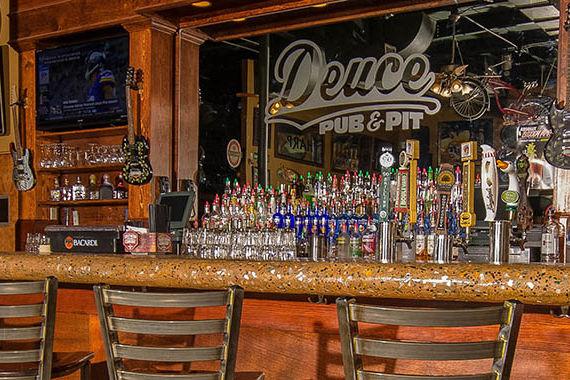 College students might have you believing the Columbia bar scene starts and ends at Fieldhouse and Penguin Piano Bar, but there's a lot more to local booze beyond Broadway. Next time you're searching for suds, consult Vox's guide to off-the-boulevard bars for any occasion.
Watching a game
Truman's Bar & Grill — 3304 W. Broadway Business Park Court
I mean, c'mon. How could a bar named after Missouri's mascot not be the perfect place to watch grown men tackle one another? Truman's is a perfect mix where there are numerous TVs (including some gargantuan ones), great service and belly-bustin' bar food.
First date
Flyover — 212 E. Green Meadows Road Suite 9
Founded in 2015, Flyover has made itself one of the premier off-campus spots for drinks and appetizers in Columbia. The bar features a high-quality drink menu with specials such as the Silver Fox, which includes tequila, agave syrup, egg white, lemon juice and grapefruit juice. In addition to drinks, the joint has small plates tasty enough to make your mouth water. There's everything from catfish to a simple bowl of mac and cheese.
Impressive deals
Silverball — 122 S. Ninth St.
Have you ever played skee ball, pop-a-shot or a car racing game after a few drinks? It's a challenge you can take on at Silverball. Go in there with $20, and you'll be able to have yourself a ball. The games are cheap, there's no cover, and $2 mixed drinks are an everyday deal at Columbia's barcade, located where Tonic used to be on Ninth Street. The bar is always filled with locals, and the bartenders love to chat.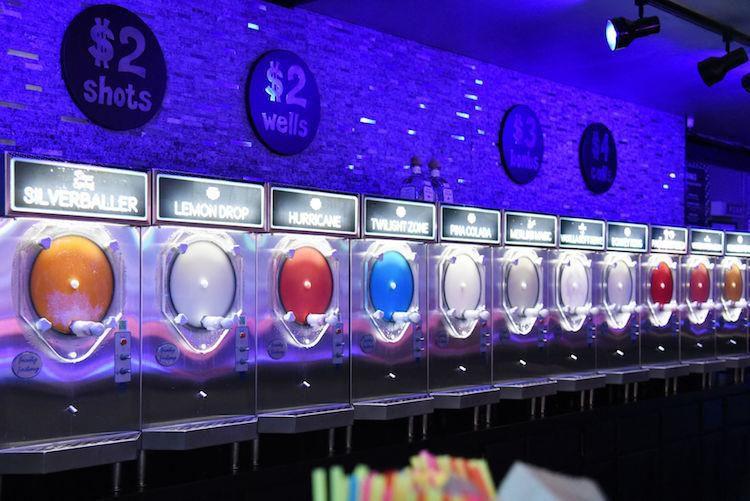 Snapper's — 12 S. Seventh St.
Do you like Jell-o shots? Do you like beer? Do you hate spending money? Then Snapper's is your go-to bar. This hole-in-the-wall on the corner of Seventh Street and Broadway has $1 Jell-o shots and $2 tall-boy beers (Stag, Pabst Blue Ribbon and Miller High Life) every day. It's a great spot to grab a brew, hang out and snap a picture on the disposable cameras kept behind the bar. Watch out, though — those shots can hit you faster than anticipated.
Beer variety beyond downtown
McGinty's Pub — 1312 Old 63 S.
Look no further for a snazzy night filled with entertainment and drinks. McGinty's Pub has 24 beers on tap that change daily, including plenty of locally brewed beer. Karaoke nights are on Saturdays at 9 p.m. for any of you who want to show off the pipes while casually sampling a pint, and Tuesdays offer free pool and shuffleboard.
1839 Taphouse — 212 E. Green Meadows Road Suite 2
A black chalkboard lists off the current selection of beer: lager, stout, IPA, blonde. You name it; they've got it. 1839 Taphouse has 24 taps of diversity, so even a picky beer-drinker can find a few suds to savor. The selection features Missouri beers or other quality craft brews from around the country. If you're looking to enjoy a brew at a discount, make sure to go on Wednesdays for $2.50 pints of Budweiser and Bud Light.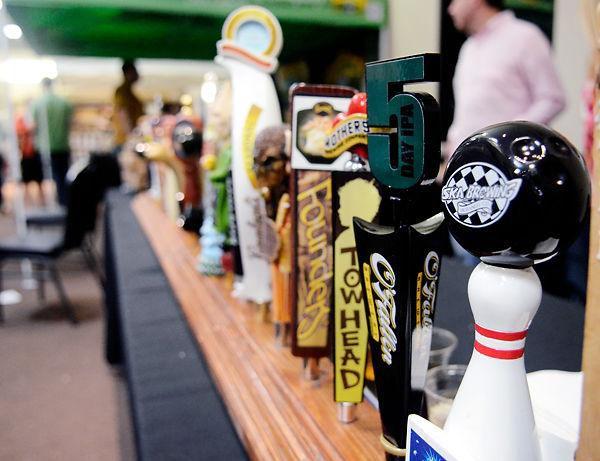 Day drinking
Deuce Pub & Pit — 3700 Monterey Drive
Contrary to what the bar's popular commercial jingle will tell you, D-E-U-C-E spells day drinking. The patio is large; the servers are friendly; and they have a sand volleyball court. Sign up now for the volleyball league that runs in the summer until fall. It makes day drinking that much more fun, and in the meantime, enjoy the daily happy hour on drinks and appetizers until 7 p.m.
Avoiding college students
Black and Gold Tavern — 2102 Business Loop 70 E.
It might not catch your eye, but it's what's inside that counts. The Black & Gold Tavern has become a source of community featuring events such as a shrimp boil, golf tournament, football watch parties and multiple holiday-themed parties throughout the year. If you're looking to make new friends, stop in, and grab a beer.