What would Jesus do?
The question is typically posed in Sunday school classes or abbreviated on rubber wristbands, but recently, Christians are asking the question as it relates to the Black Lives Matter movement.
To Kevin Larson, the lead pastor of Karis Church in Columbia, the answer is simple.
"I affirm, without reservation, that Black lives matter," Larson says.
Larson says that Jesus' example of ministering to marginalized groups, such as women and Samaritans, demonstrates the heart that Jesus would have had toward racial injustice. Specifically, the story of the Samaritan woman, found in the book of Luke, inspires him. In this time, some Jews were hostile toward Samaritans and many looked down on the woman's lifestyle of sleeping with many men.
"She has what you could call kind of a sketchy background, and Jesus just walks up to her and engages her and shows value for her," Larson says. "So, it just seems like Jesus tried to pursue and engage with people who were being devalued and neglected by others."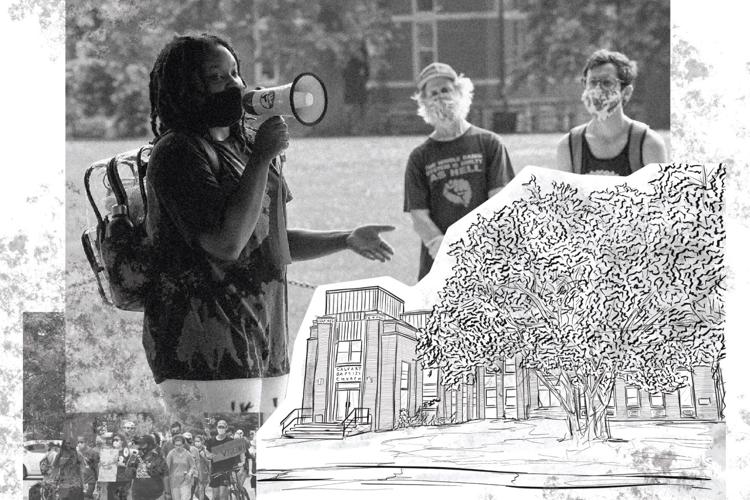 Jesus' example also inspires Reverend Cassandra Gould, who has been the director of Missouri Faith Voices for five years. Missouri Faith Voices is a statewide mutliracial and mutifaith organization committed to fighting injustice and inequality.
On July 4, MFV co-sponsored a march in Columbia titled "Let Freedom Ring: A March for Black Lives."
"Jesus' ministry was a radical, revolutionary ministry," Gould says. "Jesus does not just have this one act of kicking over the tables in the temple, but even that act was about expelling corruption from the community, where people actually engaged in financial predation and in taking advantage of the most vulnerable in the community."
So, if Jesus was an advocate for justice and helping those in need, why might some Christians be hesitant in supporting the movement?
Gould says the resistance comes from the church's history of being complicit with racism.
"People who went to Africa, particularly from England, identified themselves as Christians," Gould says. "The forefathers of the United States described themselves as Christians, and at the very same time, they decided that my ancestors were only fit for slavery. Christianity at its purest level would denounce that. But the church at large has been conditioned by people who used Christian language, the Christian Bible, preached and taught in Christian churches, all while engaging in a demonic activity of enslavement."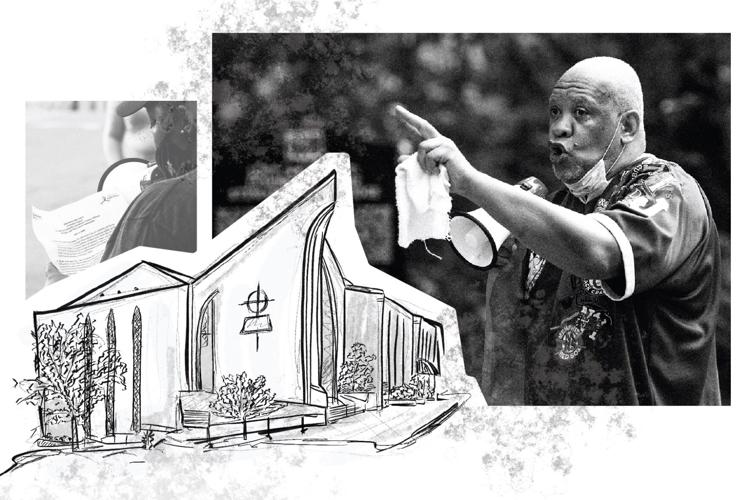 Brad and Vicki Boyd-Kennedy, leaders within Rock Bridge Christian Church, believe it could be because choosing not to be an advocate is the easiest path. Brad thinks the prosperity gospel, also sometimes called the "health and wealth" gospel in particular, stumps some Christians. Mark 11:24, for instance, without additional context, might support the prosperity gospel: "I tell you, whatever you ask for in prayer, believe that you have received it, and it will be yours." The theory promises material success — a success that has been made systemically harder for Black people — in exchange for following Christ.
"It's painful to notice that the system isn't working that well for so many people," Brad says. "So, is the capitalist system that some people very much benefit from really God's plan for creation? The way we understand things, not without serious reform."
"We've just gotten so comfortable with our American life," Vicki says. "We don't like to see pictures of kids starving. We don't want to think about how our actions have a domino effect. We don't like to think about that, and I even don't like to think about it. There's times I get overwhelmed. But that's my privilege. I have the privilege of being overwhelmed and backing off and being scared."
Larson thinks now is the time to address this racist history head on and listen to the pain Black people are sharing.
"I don't have patience with the 'all lives matter' response because I think it's just a statement that seems to silence what black brothers and sisters are trying to say," Larson says. "Sin is a structural sin. It's systemic. Sin impacts everything around us. And I think it's made a world that has harmed and hurt people of color. The church has too often just stood there and let it happen or made excuses or said, 'Yeah, but …' And, we, as the church want to do something about it."
Larson and his church have been continually discussing racial injustice, even before the movement recently resurged. In February 2019, four Black pastors gave sermons for every week of Black History Month, with each pastor giving a lecture and discussion over lunch afterwards. Recently, the church read The Color of Compromise by Jemar Trisby, a book that examines the church's historical support of racial injustice. The church hosted Columbia's Juneteenth celebration at their building.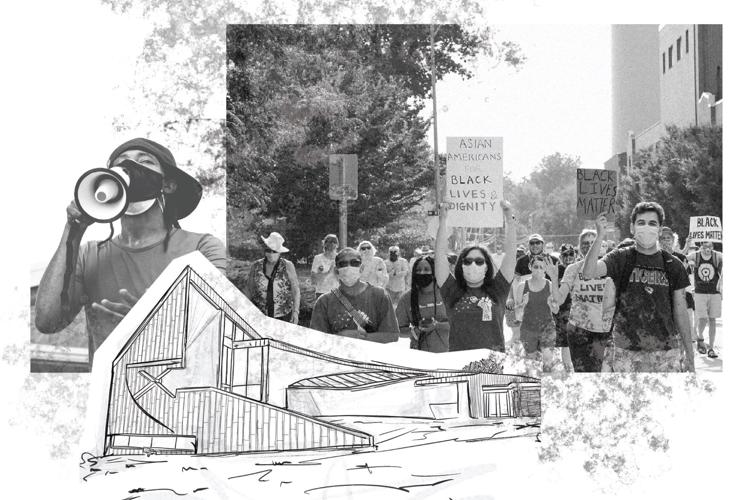 At Rock Bridge Christian Church, Vicki and Brad have been making efforts to educate their congregation about Columbia's African-American Heritage Trail. The trail features plaques that introduce and explain the Black community of Columbia before urban renewal projects that involved the forcible relocation of the Black business owners from the Sharp End, a Black business district. They also participated in a church book study of Dear White Christians by Jennifer Harvey. Brad says the key point of the book is that the church often preaches the reconciliation paradigm, talking about the value of diversity, but not actively practicing what is being preached.
"(The reconciliation paradigm) allows us to feel like we're really creating change by appreciating diversity," Brad says. "But at the end of the day, we still go into our own segregated neighborhoods … The primary step is reparations, Christians repenting the sins of white supremacy. After real, physical, material repair has been made in society, then reconciliation is a meaningful thing."
Brad and Vicki choose to be active in the fight against racial injustice by supporting the Race Matters, Friends Community Bail Fund and minority-owned businesses and being vocal about the Black Lives Matter movement. Gould and Missouri Faith Voices host press conferences with other local organizations to discuss the vehicular stops report produced by the Missouri Attorney General, highlighting the higher rate of traffic stops among Black people in Missouri. They have been hosting the press conferences for the past five years.
"I'm praying that after this, the church can actually own its rightful place of being the moral voice, as well as this moral compass that actually leads and guides, communities, whether it is young people in communities, vulnerable people, LGBT people, whatever sector people come from, that the church will resume our role as being a voice and a guide," Gould says.
Related Articles