In 1970, 23-year-old John Prine was a mailman who sang his original songs on open-mic night at a Chicago folk club called The Fifth Peg. The first three songs Prine sang on stage were "Sam Stone," "Hello in There" and "Paradise." No one in the audience applauded. They simply stared.
Fifty years later, those songs have become some of Prine's most famous, and he's had no shortage of applause throughout his decades-spanning career. He has won two Grammys, written countless iconic country songs and been inducted to the Nashville Songwriters Hall of Fame. Rolling Stone goes as far as to call him "the Mark Twain of American Songwriting."
Prine was born in Maywood, Illinois, a working class suburb of Chicago. Those first few awkward open-mics at The Fifth Peg led to performances at the saloon the Earl of Old Town, the epicenter of Chicago's folk scene. In the 1960s at the Earl, the folk scene thrived, and many artists got their starts at the Earl.
It was there that Kris Kristofferson, who by then was already a prominent figure in the folk music scene, first heard Prine's music. Soon after, he invited Prine onstage at a show in New York, and Prine was offered a contract the very next day.
His career took off fast; he released his first, self-titled album two years later in 1971. In 1981, Prine's label, Oh Boy Records, was launched.
His often humorous, always poignant lyrics have cemented him as one of the most influential songwriters of his generation. His writing is nothing short of storytelling; many of his songs use real people and places from his life to form social commentary.
In "Sam Stone," Prine sings of a veteran who becomes addicted to drugs during his service: "There's a hole in Daddy's arm where all the money goes / Jesus Christ died for nothin', I suppose," he sings. In a 2009 Huffington Post interview, Bob Dylan said his favorite Prine song was "Lake Marie," in which a vacationing couple, a Native American tale and a murder intersect at Lake Marie, located on the Illinois-Wisconsin border, where Prine would visit as a child. "Prine's stuff is pure Proustian existentialism," Dylan said. "Midwestern mind-trips to the nth degree."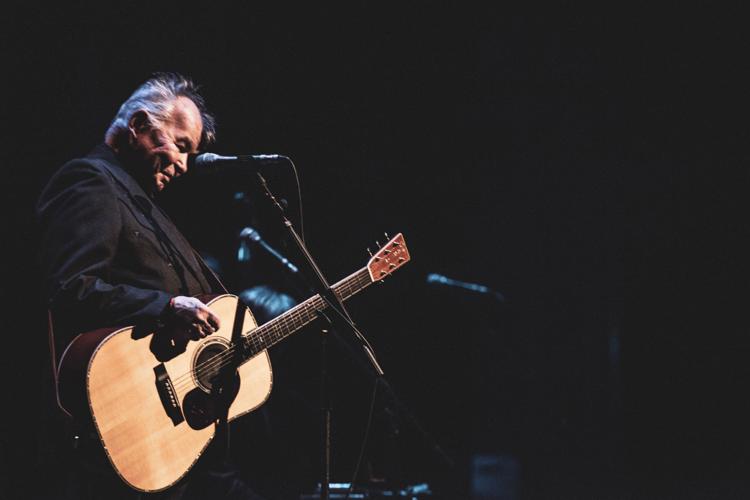 The lyrics on his latest album, The Tree of Forgiveness, are a product of this rich career. The album is Prine's first new material since his 2005 album, the time in between marked by collaborations with other artists, covers of old favorites, festivals, tours and a battle with cancer.
Some songs have been in the works for decades. One example is "God Only Knows," a co-write with record producer Phil Spector. Some tracks on the album are silly and lighthearted while others are more sobering. The songs have characters and social commentary that make them hard to forget.
"I kept saying when I was doing this album, it's going to be my last one," Prine says on his website. "But if things go really good with it, I can't see why I wouldn't do something else."
This is Prine's third year at Roots N Blues.
Related Articles