Holistic health for the whole: How a local health coach helps herself and others
From the garden to the consultation office, local health coach Amanda Garrison-Lucas brings compassion, knowledge and personalized care to everyone she meets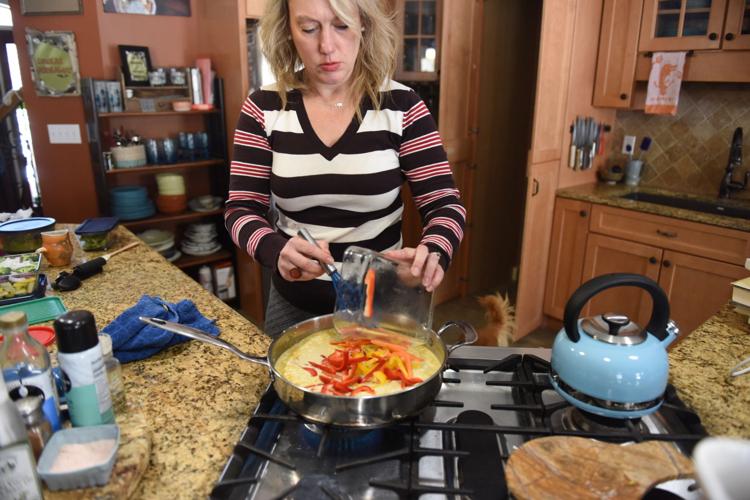 The setting sun throws rays of warm light through a canopy of oak trees. A worn gravel road winds to a clearing filled with chirping crickets and scurrying dogs. Amanda Garrison-Lucas lounges on her front porch in Rocheport. Her bright blue eyes peer out over a tiny mug of espresso. This is her home, her center, the place she comes to refresh. It's where she cares for herself and her family — and sometimes for strangers as a wellness consultant.
Consulting with care
Garrison-Lucas is a local health coach with an extensive background in physical therapy, nutrition and holistic medicine. Her wellness business, Chews Your Health, opened in 2009 when she got fed up with following others' ideas of what she saw as a money-centric method of wellness for everyone. This was especially apparent in the public health sector, where many patients are given similar treatments and advice. There is no one-size-fits-all approach, says Garrison-Lucas, who stands staunchly against fad diets.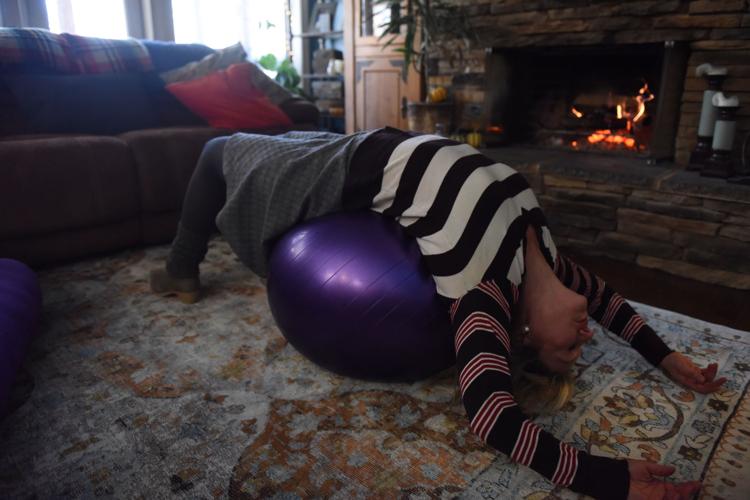 She and her team at Chews Your Health offer lifestyle coaching that includes consultations, counseling, fitness programs, diet plans and cooking classes. They create health plans based on everything from biometric screenings and personal health risk assessments to one-on-one interviews. She says the best way to help people is to really get to know their lives, so she asks them about their interests, relationships, cultural background and religious beliefs. Her in-home evaluations often lead to extreme kitchen makeovers complete with junk-food-tossing and grocery store adventures.
The company also offers a corporate wellness plan, called AHA!: A Healthy Agenda, to businesses looking to boost company-wide health. Bryan Link, an employee benefits specialist with Naught-Naught Insurance Agency in Columbia, says his office used Garrison-Lucas' services. "She really has passion," Link says. "She's tenacious, doesn't give up; she's going to make it work." Link has referred her services to much larger corporate clients. He says her real talent lies in one-on-one consultations and personalized care.
Client Steve Coonrod calls her a caregiver in the strongest sense of the word. A former high school football coach and retired Boone County deputy sheriff, Coonrod has been dealing with health issues since 2008. Garrison-Lucas acted as his health advocate through a major weight loss, two bouts of bladder cancer and a 2015 brain surgery. The next year, Coonrod suffered a stroke while behind the wheel of his deputy car. He had no immediate family around to help and couldn't communicate with the doctors. Garrison-Lucas used her medical background to serve as liaison with the hospital staff and later offered her own home for recovery so that Coonrod could be released from the hospital. "Who would do that?" Coonrod asks.
A lifetime of experience
The oldest of four children, Garrison-Lucas has been a caretaker her entire life. "She's a helper; she likes to help," Garrison-Lucas' father, Douglas Garrison, says. He instilled an entrepreneurial spirit in his children due to his role as the owner of a hotel restaurant on the Missouri River, among other managerial jobs. Her mother was a pastor in a non-denominational church near Columbia, but she and her siblings were not forced to conform to any particular ideology; their parents encouraged the kids to think for themselves.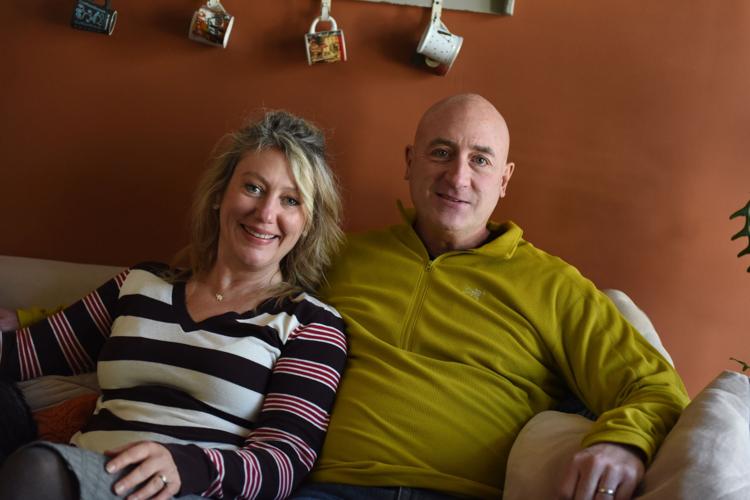 "From there I realized the foundation of the importance of healthy mind," Garrison-Lucas says. "Our thoughts really do trigger our behavior." This realization became especially apparent while studying physical therapy in college. She noticed her classmates and teachers didn't practice what they preached. Students trying to get ahead resorted to energy enhancements and convenient processed foods, and Garrison-Lucas realized she was caught in a trap. She went on a strict low-fat diet and quite literally ran her butt off, losing weight through daily, multi-mile runs. Even after the transition from an overweight 17-year-old to a fit and healthy woman, Garrison-Lucas still felt something wasn't quite right.
She later realized her diet was taking a toll on her body and mind. She changed her habits and used the knowledge in her work and her parenting. When her oldest son, Turner, was diagnosed with ADHD at 5 years old, she decided to try altering his diet in order to regulate his energy without medication, and it worked. When battling sickness, neither Turner nor her younger son, Trenton, were given pharmaceuticals; they were treated with lots of water, teas, oils and home-cooked meals. Garrison-Lucas' parenting style is a reflection of values that feed directly into her business.
Embracing change
Her anti-fad approach is rooted in the value of individual need and self-integrity. She encourages her clients to ignore what social media calls healthy and start listening to their own bodies. Many fad diets are not sustainable for long-term plans or do not work for certain people, such as those with diabetes or hormonal imbalances, she says. If it's not a lifestyle change, then the diet is not likely to stick. Garrison-Lucas says the best plan of action is to educate oneself about his or her own body, as well as understand the science behind trends in the media. "Ask questions!" she says. "We don't ask enough questions."
Above all, Garrison-Lucas says health is about more than just food; it's about building a lifestyle that supports whole-body well-being. For the most part, those decisions start at home and the items and people we keep in our lives. Garrison-Lucas surrounds herself with people she can serve.
As her blue eyes peer out over that tiny mug of espresso, she considers her home and her choices. She knows that sometimes lending a helping hand — or her entire being — can take its toll, but for Garrison-Lucas, it's all about embracing change and helping others to do the same.