Chimes and strings hummed in the background of an opera rendition of Langston Hughes' "My People." The crowd that packed Cafe Berlin at the True/False Film Fest's Saturday night showcase in March reached from wall to wall as owners turned people away at the door because it was at capacity. Everyone wanted to see Loose Loose perform.
At the mic was one of the co-lead singer of the Columbia-based band, Joshua Runnels. Also known by his stage name, J.Artiz, Runnels has a passion for music, poetry and education.
It was Runnels' brother Anthony "DJ Prof" Runnels who helped him create his stage name, J.Artiz.
A legacy of leading youth and community arts trails behind him — a path he started in Chicago and continues in Columbia.
Breaking down fears
Runnels grew up in Oak Park, Illinois. He found his singing voice in his dad's church choir and realized its power in his seventh grade chorus class. He would often imitate Michael Jackson, but the time came for Runnels to sing in front of his class. With his back facing the crowd, he sang Stevie Wonder's "My Cherie Amour." Runnels, along with the whole class, was shocked to find out how well he could sing. Runnels went on to record a few songs with his high school friends and to pursue music throughout his career.
Runnels performed with Loose Loose, a soul-based band, at Ragtag Cinema's 20th birthday bash on Aug. 15 after live performances had halted for months amid the pandemic. Runnels says it was the interaction with the crowd he missed. "Music has its own language," he says. "It's a conversation between you and the people you're playing with." In his latest musical endeavor, Runnels was featured in vocalist and songwriter Shah Brielle's new music video "Coming Home," which was released Aug. 10 on YouTube. He has also shifted his music production to his home studio, allowing him to spend more time with his children.
Extending a hand to youth
Runnels moved to Columbia in 2017 in search of new job opportunities and to continue to work with youth. Runnels has worked as a youth leader ever since his days in Chicago. He began to work with children as a track and field coach and an instructor for a life trajectory and goal planning course at Chicago Public Schools. Runnels also helped start the southside location of Move Me Soul Dance Company, where he organized spoken word and music programs.
In Columbia, he first got involved with Youth CoMo Works as a youth development specialist in 2017 where he focused on getting students released from juvenile detention centers job-ready. After that, he began working with the J.W. "Blind" Boone Community Center where he was an outreach coordinator and helped start its first teen center and after-school program, Moving Ahead, to help students with academic and life skills. Today, he educates students through a teen outreach program under Youth Community Coalition for schools in Columbia as well as outside of Boone County.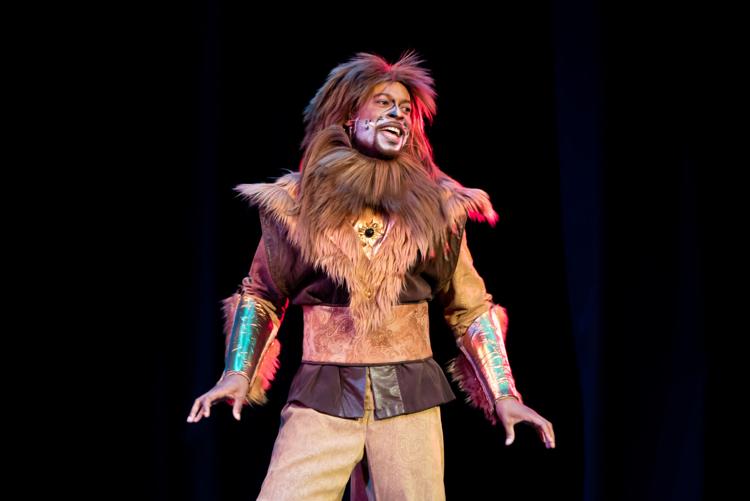 Popping in to poetry
Beyond singing and working with youth, Runnels expanded his art to spoken word when he was introduced to Louder Than a Bomb, the largest slam poetry competition in the world, while living in Chicago.
In 2018, Runnels found a way to combine his experience with high school programs and his passion for poetry when he had the idea to start a mid-Missouri chapter for Louder Than a Bomb. He worked with the founders of the competition to create a chapter in his new home community: Columbia. "They gave me the tools; all I had to do was find the community," Runnels says.
Runnels found his answer when he attended OneMic Poetry Collective, a monthly open-mic series at Cafe Berlin. It was here he met the event's founder, T'Keyah Thomas, and fell into a community of artists. Runnels had the plan, and the two collaborated to create Louder Than a Bomb's mid-Missouri chapter.
"He just pulled out a folder and had literally everything that we needed to know, what we needed to do, it was like a literal blueprint," Thomas says. "His passion reignited mine, and he's been my partner in success like ever since."
Now, Thomas and Runnels are coordinators for the mid-Missouri chapter. It offers workshops to seven high school chapters and community groups that extend to Jefferson City.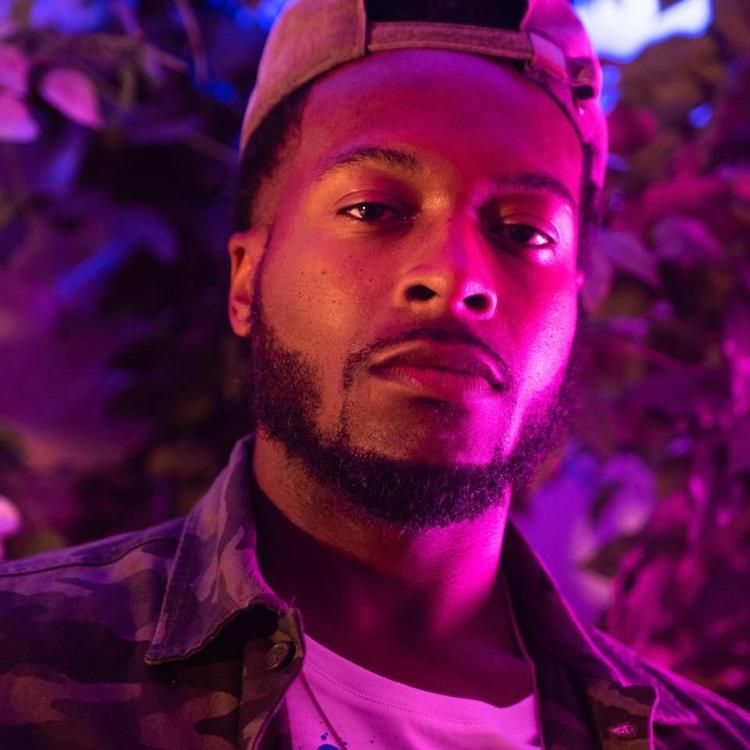 Furthering his purpose
Runnels' newest involvement in youth advocacy comes from his recent job as one of the coordinators of partnership and education for True/False Film Fest. His job mostly includes coordinating Camp True/False with about 35 local students from Columbia Public Schools and MU. He leads them through a course of activities, workshops and film screenings.
Through self-discovery, Runnels identifies art as a main part of himself. And through artistic education, Runnels teaches young people about finding their true selves, too. "My purpose is to exemplify love in the purest form possible," Runnels says. "I think my purpose is to spread that as much as possible to others. My passion through doing it is the tool of art, performance and expressive art."
RELATED ARTICLES