In the second week of December 2018, Lyndall Fraker's phone rang. It was a month after medical marijuana had been legalized in Missouri, and Dr. Randall Williams' name came up on the caller ID.
Williams, the former Missouri Department of Health and Senior Services director, had an important job to fill — the state's medical marijuana director. Missouri voters had approved the legalization of medical marijuana in November, a progressive move for the historically red state. Williams knew whoever he put in charge of the program would face their fair share of controversy.
He was on the hunt for someone with integrity. Someone like Fraker, who at the time was finishing a four-year term as a Republican Missouri representative.
Growing beyond small-town roots
Born in August 1959, Fraker grew up in a stereotypical small-town atmosphere in Marshfield. Imagine the classic scenes of Opie Taylor riding his bike in The Andy Griffith Show or Scotty Smalls gathering his friends for a game of baseball in The Sandlot — this is how Fraker describes his childhood.
"In fact, we had a ball field down the street that my dad built us, and all the neighborhood boys would come over, and we played all the time," Fraker says. "So all those hometown values that you hear about or read about that maybe aren't as prominent today as they once were are very strong in me and in my philosophy of life."
Part of this philosophy is rooted in family, and Fraker's large family has always been tight-knit. Darin Cleir, Fraker's first cousin, says his mother's house, which had space for 70 people, was the site of countless reunions.
In his mid-20s, Fraker and two of his cousins started a farm and hardware store called Cousins Farm and Family Supply — an experience that taught him entrepreneurship and customer service. However, the '80s were a tough time for agricultural businesses due to a farm recession in the Midwest, so Fraker began thinking of other companies he could join.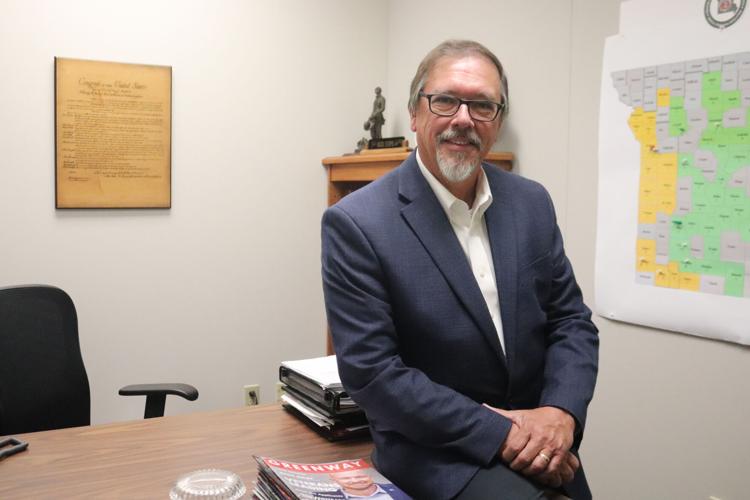 Luckily, the local Walmart manager went to his church, and he told Fraker it was a good time to get into that business and secured him an interview. Soon after, Fraker was offered a position in the management training program.
In his 17 years as a Walmart manager, from 1987 to 2004, Fraker added skills to his repertoire, learning how to solve problems quickly and put angry customers at ease. "I always admired Mr. Walton's philosophy of how you treat people," Fraker says. "The first rule is the customer is always right. The second rule is to refer back to rule number one."
The jabs Fraker took from upset customers at Walmart built an endurance and patience that would prove beneficial as he entered the next chapter of his career: politics.
Fraker's family had a long reign within Webster County. His grandfather, R. Kail Rost, was the presiding commissioner of the county's Republican Party from 1967 to 1975, and his uncle, Don Rost, held the same position from 1991 to 1999.
In 2008, Fraker followed in his family's footsteps. His motivation was simple. His family had always prioritized serving the greater good and giving back to the community, and he brought that mission into his role in government.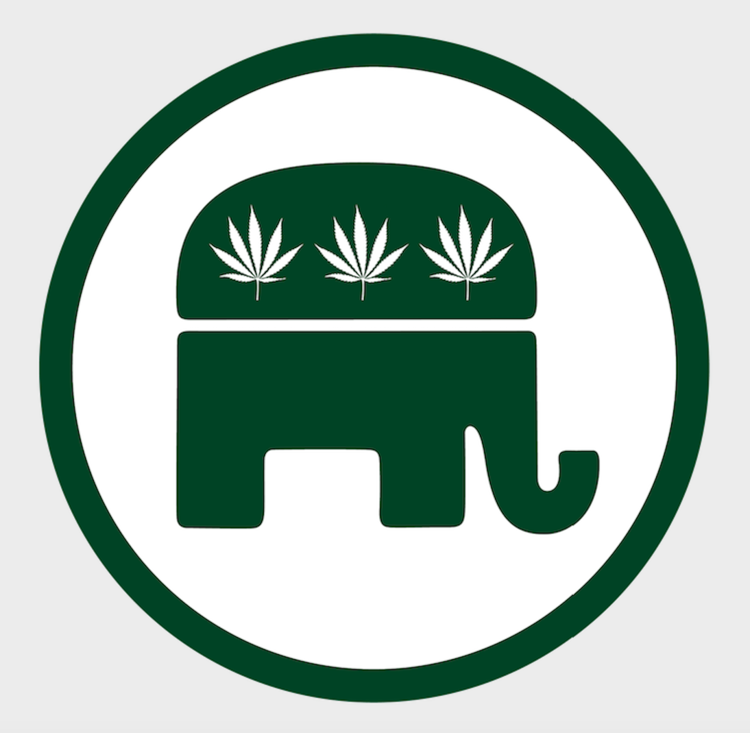 After holding a position as Webster County's northern county commissioner from 2008 to 2010, Fraker decided to run at the state level in 2010 for the Missouri House GOP primary to represent District 137. He won a close three-way bid for the district with no Democratic opponent. His platform was traditionally conservative — one of anti-abortion, pro-gun rights, anti-tax and pro-free enterprise — and he won the following three re-elections in the red district.
A controversial choice
At 61 years old, Fraker has never smoked marijuana.
With a sheriff uncle, Fraker says he has always done his best to obey the law. "I had a lot of friends growing up that smoked marijuana," he says. "I just chose not to. It was, and in many places still is, illegal, and that was not a line I wanted to cross."
When Williams called to offer Fraker the position of Missouri's medical marijuana director, Fraker was hesitant to take on the role because of marijuana's contentious nature, particularly as a conservative.
"I did a little soul searching before I decided to take this position," Fraker says. "At first I wasn't quite sure, because of the stigma that marijuana still has, but after praying about it and talking to people that are a lot smarter than I am, I decided that it was something that I wanted to do."
Williams was relieved when he discovered Fraker. Finding someone to fit the role turned out to be harder than anticipated. "I got a strong sense that Lyndall was going to do the right thing," Williams says. He describes Fraker as a leader. "That is who he is. It is in his DNA."
Despite his mixed feelings about the recreational use of marijuana, Fraker says he has learned about benefits he wishes he had known about before both of his parents died. In the last few days of their lives, they were given morphine and other high-powered drugs.
"I wish there could have been something available to them in those last days," Fraker says. "Even though they may have been terminal, they could still share another story or hug the grandkids and know what was going on. I think, hopefully, medical marijuana could be that alternate medication that could be given in those times in the future."
Running the program
Fraker likes to compare himself to Eliot Ness of the roaring '20s, the famous law enforcement agent who took down Al Capone. Except instead of managing gangsters, he's supervising the new medical marijuana program in Missouri. "I guess you could say I am the regulator," Fraker says. "I am here to make sure people are doing what they are supposed to be doing."
Despite what Fraker considers a successful program thus far, there have been disputes along the way. "Politicians take a lot of jabs, and I've certainly taken my share," Fraker says. "It is the nature of the beast in my profession."
Part of the backlash involves the handling of license distribution across the state — specifically who will get a license to grow or sell, and where. There were at least 1,163 license applications submitted, and the state limited approvals to 192. The DHSS hired a third-party contractor to view and score license applications, and the results led to complaints and hundreds of legal appeals.
Some applicants claimed the same answers on the applications resulted in different scores for different entities, according to reporting from the St. Louis Post-Dispatch. A cultivator applicant argued that the department's 60-license limit on cultivation facilities went against their constitutional right to farm, though their case was rejected in December, according to the Post-Dispatch. All told, the collective legal proceedings have cost the state over $1 million, Fraker says.
Despite the bumps along the way, Fraker has handled the problems by working closely with his team. Amy Moore, deputy director and counsel of the medical marijuana program, has worked with Fraker from the beginning. She says Fraker values everybody's input, and that is what makes him a successful leader.
"Ronald Reagan said, 'You hire the best people you can find, and you give them authority, and then you stay out of their way,'" Fraker says. "And quite frankly, that's the way I operate as a leader. You are only as good as your weakest link."
A successful institution
On Oct. 17, 2020, the first dispensary sale took place in Missouri. A cancer survivor and his wife purchased the first product at Nirvana Bliss in St. Louis, cutting the ribbon for medical marijuana sales in the state.
Jack Cardetti, a Democratic political strategist who helped lead the medical marijuana legalization campaign, has been impressed with the results of the program so far.
"Out of 21 states over the last 15 years, we were the fifth-fastest to implement the program," Cardetti says. "I think that speaks highly of everyone involved, especially considering the difficulties and the delays that COVID caused."
With 192 dispensaries across the state, Cardetti points to other states for context on how large the program is in Missouri. "The state of New Jersey has 12 dispensaries," he says. "The state of Illinois has far fewer than Missouri, despite the fact that they have twice the population. So when it comes to patient access, I think Missouri is leading."
As more facilities open, Fraker looks back at how far the program has come and what it can be in the future.
"We've got a lot of work to do, but it's nice to have those facilities up and running," Fraker says. "I am going to continue to give the people a well-regulated, safe, patient-focused program."
As for if Fraker would ever consume marijuana?
He says he would only consider taking the substance if a medical need arose in the future. Legally, of course.
Related Stories