With a glance, it's easy to mistake Cristian Chirila for an athlete from his second favorite sport: mixed martial arts. Standing a couple inches shy of 6 feet, Chirila is a clean-cut 28-year-old with dark brown hair, a full but clean beard and soft blue eyes. He has an athletic build with veins running up his biceps, which almost seem like overkill when you know their main purpose is not to curl dumbbells the size of your head but to move rooks to E4 and follow with a knight to F3.
Chirila practiced MMA from 2015 to 2018 but has fallen away from it. "I'm content not doing it because I was really enjoying kickboxing a lot, and I don't want to get hit in the head too much," Chirila says. His voice is crystal clear in each of his answers, calm and thoughtful despite Romanian being his first language. He speaks deliberately, just as you'd expect of a chess grandmaster whose games are won by calculated steps.
Despite chess and MMA appearing as a Jekyll-and-Hyde split on the surface, Chirila sees similarities between trapping an opponent on a board and in the octagon. Both, in his mind, are thinking man's sports, dedicated to searching for mental and physical cues to indicate when and how to exploit a foe.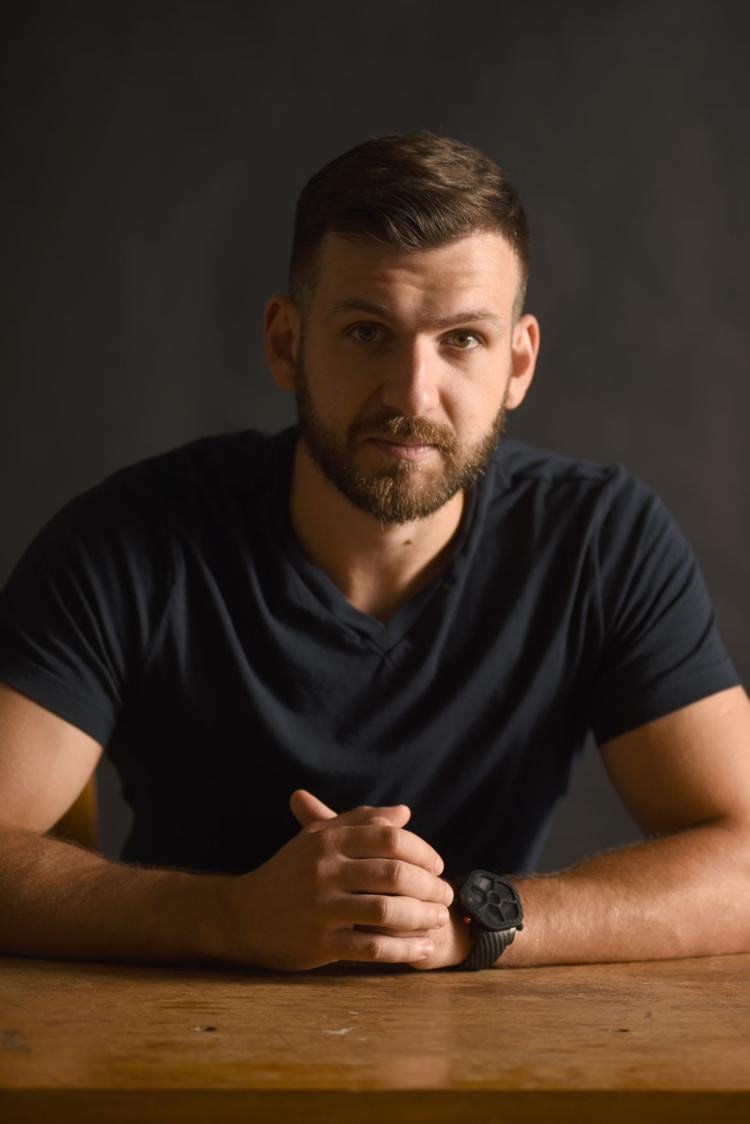 In August, Chirila began teaching the next generation of chess talents to defeat opponents as the head coach of MU's first-ever chess team. It is MU's second opportunity in the past year to welcome a generation of students interested in competitions away from traditional playing fields this fall, along with its new eSports squad.
As one of only a handful of schools offering scholarships specifically to play on its chess team, MU will be taking a leap that is uncommon for universities of its size. Texas Tech is the only other university in the country with a student population over 30,000 that also offers scholarships for chess. Yet, despite heading into uncharted waters, Chirila has no doubt his team will impact the university positively. Before he even notched his first recruit, Chirila already had his eyes set on reaching the pinnacle of collegiate chess. "The main goal is to win championships," Chirila says. "That's why I'm here."
Opening moves
As a child living in Bucharest, Romania, Chirila knew from the start that kindergarten wasn't for him. "I hated it," Chirila says. "They forced us to sleep." To divert his son's energy, Chirila's father gave him an exit: he could skip kindergarten if he would train under his father's eye. The choice was easy. Almost immediately, Chirila fell in love with chess. One year after playing with his father, he started training at the Central Club of Bucharest and was quick to make friends over the game — and quicker to begin his ascension toward chess prodigy status. Just 2 1/2 years after he started, Chirila won his first national championship in the under-10 category as an 8-year-old. With the backing of the Romanian Chess Federation, Chirila started competing in both European and World Youth Championships. His tournament list eventually grew to include ones in countries such as Serbia and Hungary.
In 2007, he traveled to Antalya, Turkey, and became just the second Romanian ever to be named the under-16 World Youth Chess champion. His success meant opportunities to play in more tournaments. Chirila usually only went to about four months of school per year, with the rest of his class time being excused for travel.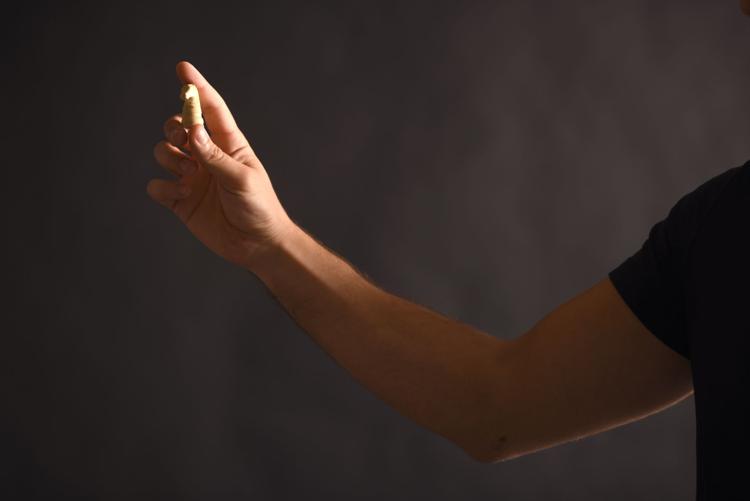 Two years later, Chirila achieved grandmaster status, the highest title a chess player can obtain, as an 18-year-old. Like a black belt in martial arts, grandmaster represents the most esteemed status. Despite all of his successes, the constant pressure of playing in high stakes chess tournaments was starting to weigh on him. "I was kind of fed up with chess," Chirila says. "I wanted to do other things as well." But when he was 19, a pathway Chirila had never considered presented itself. The University of Texas-Dallas chess coach, Rade Milovanovic, contacted Chirila and offered him a scholarship to play on the UT-Dallas chess team.
After scrambling to take entrance exams, Chirila became a college student in 2010. Only this time instead of mandated naps, Chirila would be mandated to represent UT-Dallas in the Pan-American Intercollegiate Team Chess Championship.
---
"(Chirila) wasn't going to lie down and take an easy draw, give somebody a draw. He would want to duke it out with them."

—Jim Stallings, director of UT-Dallas chess program
---
Chirila's history of traveling for tournaments alleviated the culture shock that came with living in America for the first time. It did not ease the transition back into school, however. Instead of class coming second to traveling for chess, Chirila had to worry about his GPA to ensure his scholarship wouldn't be revoked, but by his second year, Chirila rediscovered his drive for chess. Despite playing up to three games a day in tournaments, as opposed to a game a day in Europe, Chirila became a mainstay of his team until he graduated in 2014.
"He's a very good grinder kind of player," says Arun Sharma, who met Chirila during a tournament in Philadelphia in 2014 and has faced Chirila six times, "in that he's very good, with players that might be weaker than himself, he's very good at squeezing and winning against them in situations where most people think it should be a drawn game."
"What I admired about (Chirila's) games was they were always fighting games," says Jim Stallings, the director of the UT-Dallas chess program. "He wasn't going to lie down and take an easy draw, give somebody a draw. He would want to duke it out with them."
From pupil to teacher
After graduating with a degree in international political economy, Chirila made the choice to remain in the U.S. and continue playing professional chess. Chirila was on his own to decide where he should go next. He decided to hunker down in California's Bay Area with fellow player Sharma, whom he had become closer with after their run-in in Philadelphia. The home provided a temporary solution as Chirila took a few months to decide where to establish permanent residence.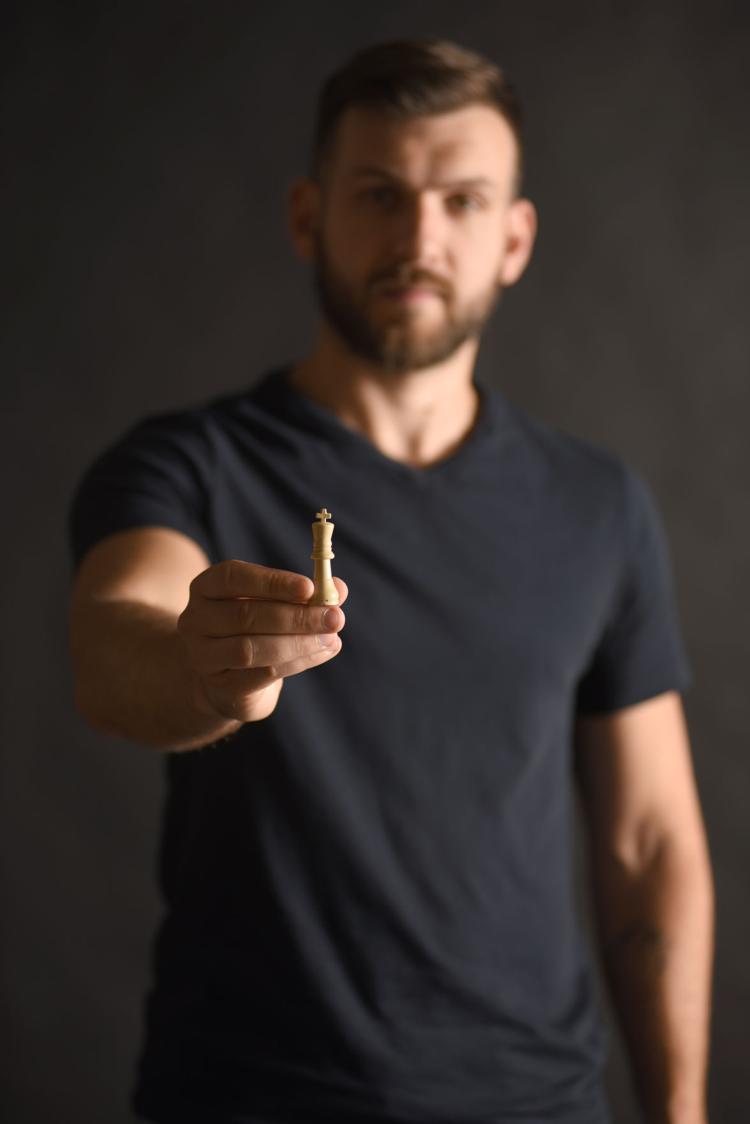 The few months turned into close to four years.
In between tournaments, Chirila took a coaching position at Bay Area Chess, where he worked with elite youth chess players as they prepared for either college or professional careers. He tried his hand as a broadcast chess commentator as well, working to cover the U.S. Championship in St. Louis. The latter would lead Chirila to the Saint Louis Chess Club in 2016.
In May 2018, Chirila moved to Columbia to be with his girlfriend, who works as part of the production team that broadcasts the Saint Louis Chess Club's tournaments. Chirila's move to mid-Missouri was something completely different for the Romanian. He found himself in the center of America's heartland where he had to drive two hours to prominent chess clubs. But instead of traveling again for chess, Chirila formed another idea. He would make the chess come to him.
The endgame
Chirila's notion of creating a collegiate chess program first started with a Bay Area target: Stanford.
Chirila knew the prestigious school already had a number of prominent chess players, so building a team there would not require much groundwork. When Chirila moved to Columbia, his target shifted to the city's — and the state's — largest school, but first he needed help from St. Louis. The city has been called the chess capital of the U.S. by Rex Sinquefield, president and chairman of the Saint Louis Chess Club, in a 2017 article by FiveThirtyEight. It's home to two collegiate chess teams that run on scholarship bases at Saint Louis University and Webster University. The latter has won the past seven Pan-American Intercollegiate Team Chess Championships.
Chirila took his idea to Sinquefield, and the idea soon became a reality. The club pitched the idea to MU and granted the university almost $800,000 upon its acceptance to support the creation of the team.
The team's academic home will be through MU's College of Arts and Science. The placement was not always a given, as the College of Arts and Science's dean, Patricia Okker, had to explore the plan proposed. There were questions as to whether the school should include the chess team in its athletics department or another school. Eventually, Okker and other officials concluded chess could operate in a way similar to Marching Mizzou, which is housed in the same College of Arts and Science.
"It wasn't an idea where I immediately said, 'Oh, that's a fabulous idea,'" Okker says. "I just didn't know enough about the chess world." Okker took a tour of the Saint Louis Chess Club as she began to dive into the game's presence in St. Louis. It was there she realized just how big of an impact chess could have on the university.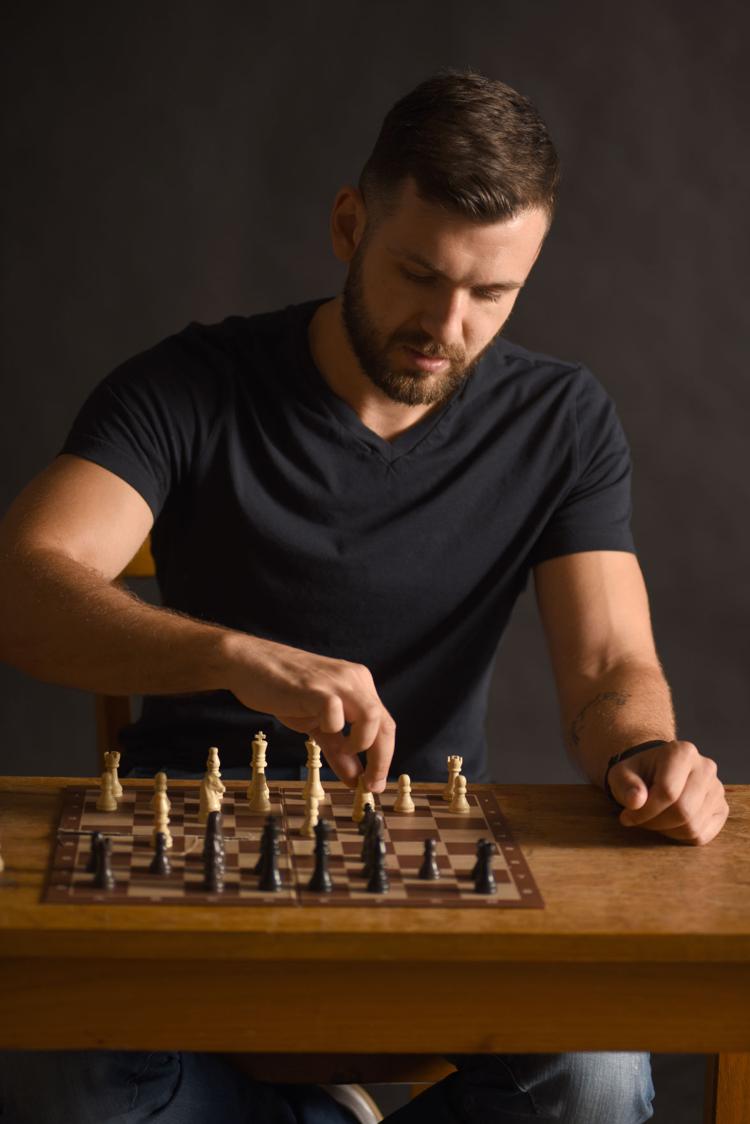 With MU drawing more students from St. Louis than any other city in America, Okker sees the benefits of forming a chess program as greater than simply winning tournaments and championships. "We're in the business long term of what's going to attract students five years from now and 10 years from now," Okker says. "Those fifth graders who are loving chess right now, we have to be prepared for them."
Okker and Chirila say they hope the chess team will grow the popularity of the game and the team's advent will give way to the school hosting chess camps and possibly future tournaments.
Chirila's vision extends beyond raising the popularity of chess locally, but bringing his team into national and international prominence. He recruited across the globe to find players looking for an experience like the one he had as a collegiate player. On a local scale, he says, chess is already a big topic of discussion in Missouri, and the game will attract students to MU. "At the same time," Chirila says, "I think it's going to bring a lot of international recognition and interest because we're going to have an international team."
The coach has run into some roadblocks in his first foray into recruiting. With a juggernaut in Webster sitting 130 miles away on I-70 and several other well-established programs including his alma mater vying for a small pool of players considering collegiate chess, Chirila is at a beginner's disadvantage.
However, Chirila says he doesn't believe it will take long to turn his program into a powerhouse. He holds an advantage of being an international player in collegiate chess and has the backing of the Saint Louis Chess Club. He also represents one of the only universities to offer chess scholarships and the college experience that comes with being a large school. "I'm focusing very much on the experience, the college experience you're going to get with Mizzou," Chirila says. "I think it's very exclusive and different than you can get with other schools."
The combination of having access to the Saint Louis Chess Club and representing a large school has given Chirila the belief that his goals will be reached sooner rather than later.
"We want to win championships first and foremost, and with that, we're going to be able to grow the image of chess," Chirila says.
Chirila is confident his team will be able to follow in his footsteps and add trophies to its name. He just needs some time to get his pieces in position.