To celebrate its 20th birthday in August 2020, Ragtag Cinema hosted its first drive-in movie. Since then, it has continued hosting public and private drive-ins throughout the winter months and into the spring.
This experience was useful in organizing the 2021 True/False Film Fest, which will have temporary screens in Stephens Lake Park plus a pop-up drive-in screen at the Holiday Inn Executive Center near the Columbia Mall.
Located at 10 Hitt St. in downtown Columbia, Ragtag itself has no outdoor space. To offer drive-ins that were open to the public, the Ragtag staff's first step was to determine a location. Its sponsors, Columbia Honda and RE/MAX real estate company, offered use of their parking lots as temporary locations.
---
With a set location, the next decision was which films would play. Ragtag has shown blockbuster movies such as Home Alone, Die Hard and Close Encounters of the Third Kind. But it has also featured current films such as Minari, On the Rocks and Save Yourselves!
Ragtag's executive director Barbie Banks says the entire process is a team effort. For setup, it takes a group of six to eight people to unload the trailer of equipment and lay out a tarp for the screen, says Carly Love, operations director for Ragtag Film Society.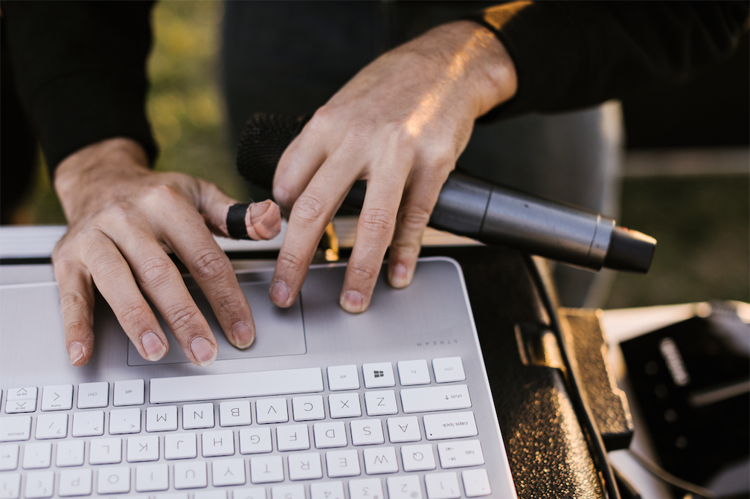 "The tarp measures out where we need to put all of our anchors for our large screen," Love says. "Once we mark our anchors — we either anchor to our cars or we anchor to something called an earth anchor, which is like an 18-inch giant screw that goes into the ground."
The inflatable screen is a big reason Ragtag was able to start hosting events. It was donated to Ragtag by LaBrunerie Financial and weighs almost 300 pounds.
---
Setting up the equipment can be a challenge, but so can the weather. Banks says that they learned "the hard way" that if the temperature gets below 30 degrees, the equipment starts to wear and tear.
At the drive-in, vehicles are directed into designated spots as they arrive and are given instructions to tune into the movie on FM radio. Attendees are required to turn off their vehicles for the duration of the movies. People also have the option to sit in lawn chairs next to their vehicles.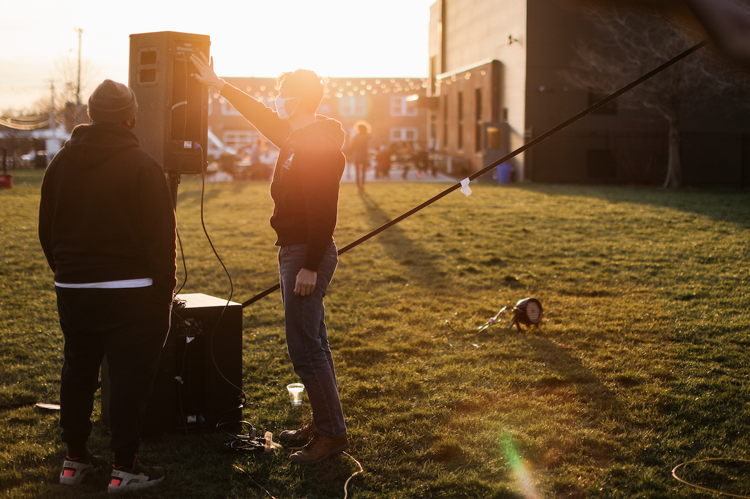 ---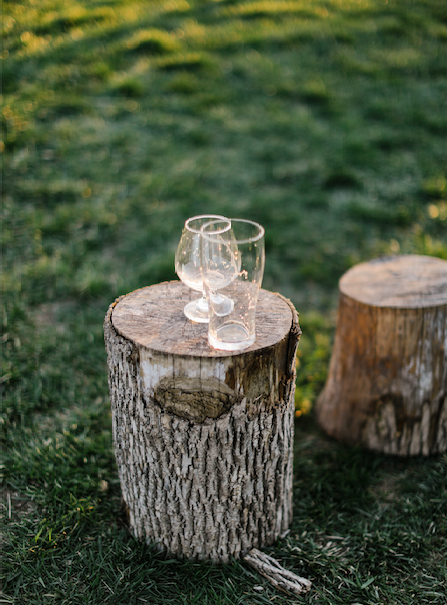 For concessions, Ragtag has turned to a local food truck, Ozark Mountain Biscuit Co., and also allows people to bring their own food and drink.
When the film ends, viewers clear out the parking lot, and the cleanup process begins. "We power down our projector once it's cooled, as it requires like 10 minutes to cool down before we power it totally off," Love says. "Then as tech stuff is getting packed up, we deflate the screen and unattach all of the guide lines and the anchors."
Love says there is a method to the madness and that when done the right way, the cleanup process goes quickly. "It's worth letting people see the films," Banks says. "We think about the filmmakers who have worked so hard on these, and we want people to see them."
Related Stories