Walking into AMF Town and Country Lanes, you are greeted by the chaotic symphony of pop songs from the 2000s blasting over the speakers, drowned out by the constant thud of bowling balls smacking against the hardwood floor. The overhead blacklight casts a blue tint over the bowling alley, even the vibrant red walls coated in a spattering of white and yellow stars.
There's a handful of couples and families bowling here and there, and it appears to be another slow Saturday afternoon until the first nine lanes come into view, tucked away in the back corner of the room where a group of bowlers are letting balls fly.
Gray-haired and young alike, some of the bowlers are assured and powerful in their aim, while others use a ramp to line up their rolls. With every strike or impressive throw, an orchestra of encouragement erupts as athletes pat one another on the back in support. They laugh loud and cheer louder, and the positive energy is as undeniable as the smiles on the bowlers' faces.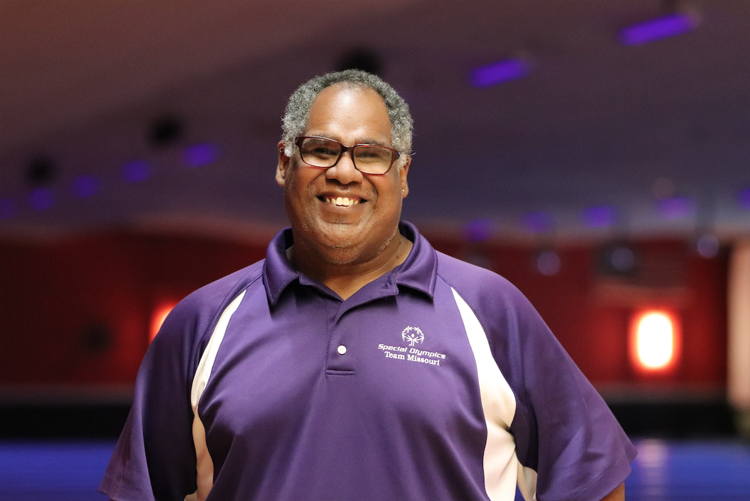 This is Columbia's Special Olympics bowling team, a group of 55 athletes with intellectual or physical disabilities who practiced every Saturday afternoon for a seven-week bowling season last fall. For the team, bowling is not just a sport. It's a place to be seen and loved as they are, spurred on to confidence and growth with like-minded individuals. It's their community, and Special Olympics is their world.
Changing the game
Special Olympics was founded in August 1968 in Washington, D.C., by Eunice Kennedy Shriver to create a more accessible world for people with disabilities. Supporting over 5 million children and adults around the world, the competitions are designed to bolster courage in athletes and help them form connections, creating an upbeat and bold community centered on sports.
"[Special Olympics'] mission is to provide training and competition for individuals with intellectual disabilities and closely related developmental disabilities to be effective in society through courage, strength and skill," says Diane Brimer, program director for Special Olympics Missouri.
Special Olympics came to Missouri in 1971, and the organization celebrates its 50th anniversary this year. Brimer has seen the impact and growth of Special Olympics through her 31 years of involvement, which began when she was a Special Olympics basketball coach in St. Louis in 1989. Times were different then, and many families struggled to get the help and accommodation needed for children with disabilities. "Those families had to fight for so many things in their community," Brimer says. "To get funds, to get opportunities for their son or daughter."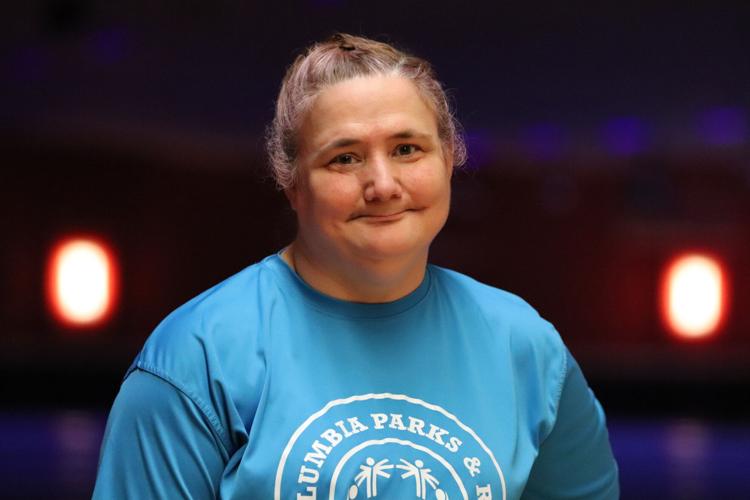 A fear of bullying or criticism would often deter parents from giving their children more independence. Brimer says that Special Olympics helped change the conversation and changed the question from "How do I protect them?" to "How do I help them grow?"
"What you see is that people's perception of the capabilities of what these athletes can do and how they live their life can be so meaningful," Brimer says. "I think that's where things have changed. Anybody who's ever volunteered, we always say this, even as an employee — they give us so much more than we could ever give them."
More than an athlete
Elizabeth Carter had a satisfied grin on her face. The 35-year-old had just bowled a spare, her red tie-dyed Chiefs bowling ball crashing through the remaining pins at the end of the lane. Now she stands near the back, arms crossed and eager for another turn.
A member of Columbia's Special Olympics bowling team, she doesn't flinch at the noise of bowling balls crashing down the lanes. Instead, she stands bold among the athletes and wears her Chiefs Super Bowl jersey proudly, a sports woman through and through.
Carter has two nicknames. The first is "Steelbrain," an allusion to her incredibly detailed memory. The second, "G.I. Jane," is a reference to Carter's buzzed head, which honors her great uncle who died of stage 4 liver cancer.
Carter got involved with Special Olympics in seventh grade, and it has played a huge role in her life ever since. She participates in athletics year-round, and has played basketball, track and field, bocce ball, soccer and more. Her favorite sport, however, is bowling.
The sport gives Carter ample time to socialize with fellow teammates as well as encourage her to set goals for herself. "Bowling helps you focus on something and go for it," she says. She has earned over two dozen gold medals in various sports throughout the years. But her most notable achievement was 20 years ago when, along with her aunt and two other teammates, she broke a record at a Special Olympics area tournament, scoring 2,000 points between the four of them.
Always a champion
To Carter, Special Olympics has not only taught her how to be a good athlete, but also a good person. By getting to play, athletes learn sportsmanship, grow in interactions with volunteers and coaches and are pushed to be confident in what they can do. Special Olympics has even provided athletes a motto by which to live and compete, one which Carter has memorized with pride: "Let me win, but if I cannot win, let me be brave in the attempt."
Denise McDaniel cries at the opening ceremony for the national Special Olympics tournament every year.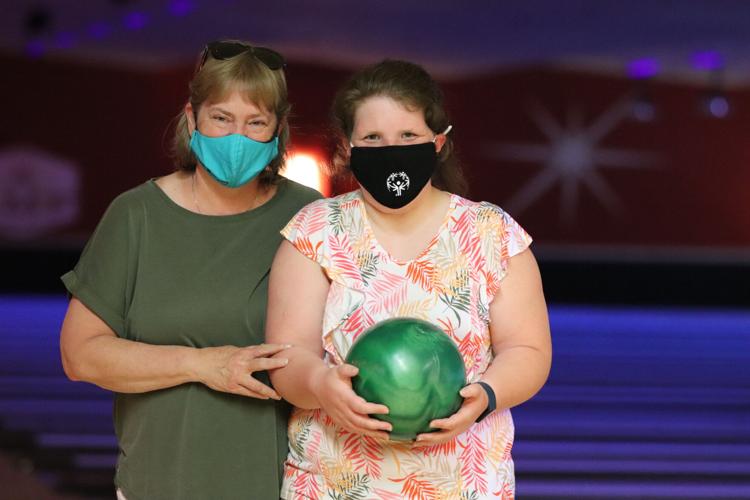 One by one, the teams walk in a loop around the indoor track. Each state is represented by athletes in uniform, holding their state flag proudly in the air. As they circle the arena, hundreds of people in the stands cheer them on, building a palpable excitement evident on the athletes' faces. After each state has walked its triumphant circuit, police officers run with a Special Olympic athlete, flame in hand, to the center of the arena where the Olympic torch patiently waits. When the torches unite in a burst of light, the applause roars across the indoor track. It's moving and exciting and a little overwhelming.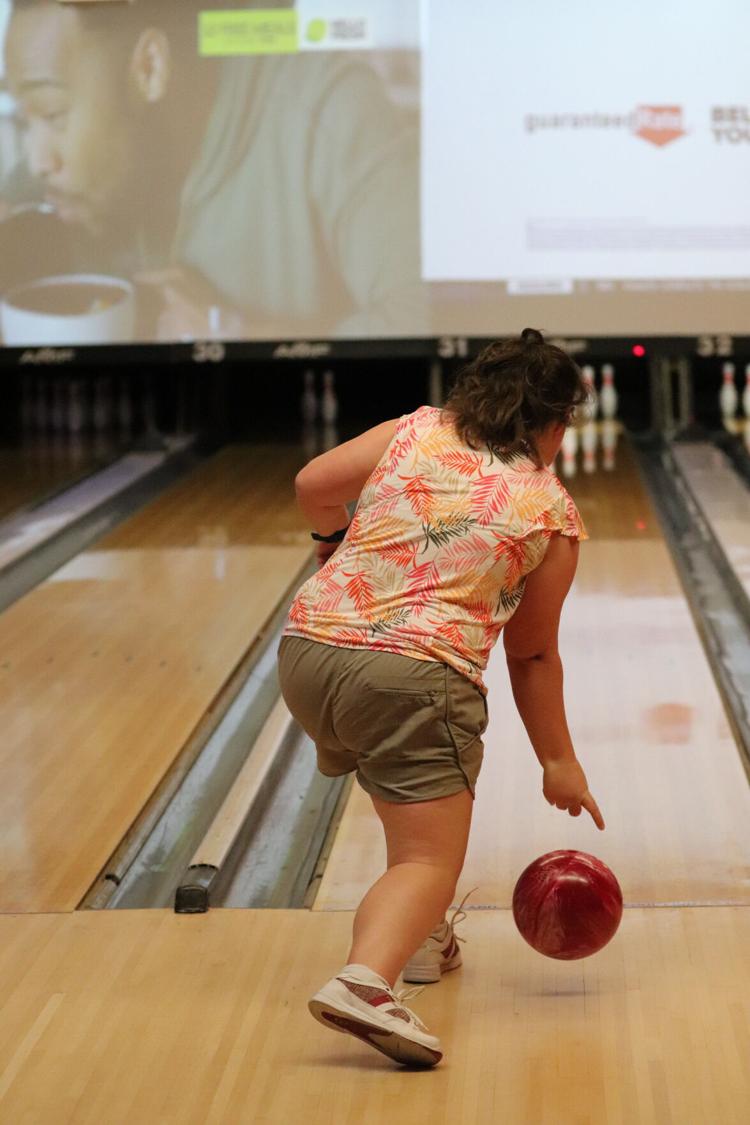 "Those kids feel like heroes," McDaniel says. "They feel like champions all weekend, when in so much of their world, that never happens."
The moment is particularly meaningful to McDaniel because of the role Special Olympics has had in her daughter, Anna's, life. For 15 years, McDaniel has watched Anna compete, encouraging her at practices and tournaments. For their family, Special Olympics is the only Olympics that matters.
Thirty-year-old Anna got involved in Special Olympics when she was in middle school and wanted to play sports like her five siblings. She started running track and field and has since participated in swimming, volleyball, tennis and bowling. She even won a gold medal at the 2010 U.S. National Tournament in track and field.
Special Olympics has given Anna an opportunity to thrive, opening up a world for her to achieve her goals. "It made her work hard," she says. "She had to go to practices. She had to train. It allowed her to be just as successful as anybody else was or wasn't in their own way."
The organization impacts athletes beyond the realm of competition, too, teaching independence in their day-to-day life. For some athletes, this means finding jobs around town. Several athletes work at Love Coffee, a coffee shop on Business Loop 70 that aims to provide job skills training and employment to individuals with disabilities.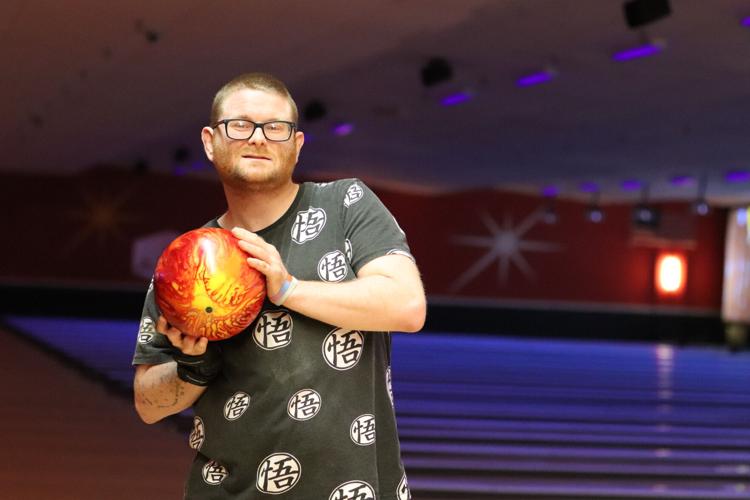 Other athletes, including Carter, are given leadership training through Special Olympics. These classes teach athletes how to speak up about their disability and join fundraising committees. This year, Carter's mission was to raise $1,000 dollars for the Polar Plunge fundraiser, an event on March 13 where sponsored participants jumped into the freezing cold water of Columbia's Bass Pro Shop's Lake. Carter, who has participated in the event twice before, sold bracelets to reach her target and ended up raising $1,461.
Her devotion to Special Olympics goes far beyond fundraising, however. Someday, Carter says she wants to become a public speaker so she can express all that Special Olympics has done for her.
Leading the lane
Tyler Armstrong limps as he walks among the lanes, stopping to talk to various athletes as he goes. He wears a light-gray boot strapped across one foot, bound in a cast from fracturing his foot during a skateboarding accident a couple weeks earlier. The boot doesn't hinder him from bending down to tie an athlete's bowling shoe before the next turn.
Armstrong is a Special Olympics coach, along with fellow coaches Emma Barnes and Chris Klipfel. Hired through the Columbia Parks and Recreation department, which hosts the majority of Columbia's Special Olympics teams, their job is to run all nine sports: bocce ball, tennis, swimming, basketball, bowling, softball, golf, volleyball and powerlifting.
In a normal year, some of the teams can grow to be as large as over a hundred athletes. However, due to the unrelenting touch of the pandemic, participation for the 2020 and early 2021 seasons looked different than previous years. Because many athletes are immunocompromised and some live in group homes where COVID-19 could be especially dangerous, the program has had to be extremely cautious. Contact sports or teams with shared equipment like softball and basketball were completely cancelled for safety, and the remaining sports had limited attendance with social distancing and mask regulations. For bowling, this meant that the usual season of 100 athletes dropped to 55, and the annual area tournament in December was not in person, instead measured by tallying players' scores from previous practices.
Having been hired by Columbia Parks and Rec as an adaptive sports specialist in March, Armstrong has still never experienced a "normal" season of Special Olympics; COVID-19 shut everything down mere weeks after he became a coach. Although he was previously employed by the YMCA in Marshall, he had never explicitly worked with athletes with special needs and wanted to step out of his comfort zone. "I wasn't sure really what I was getting myself into," he says. "But as soon as I started, I was accepted right away."
The largest role for coaches and volunteers is forming relationships with the athletes. Amid gutterballs and strikes alike, real friendships are formed. "It's the reason I kept coming back," Barnes says. "People get excited to see you. You are important to them, and they are important to you."
Klipfel, who has been involved in Special Olympics for four years, has been able to witness athletes' personal growth firsthand, watching them become friends with other athletes and become more self-assured. "You see them come into their personality," Klipfel says. "They sort of find themselves here because it is such an open environment."
Sporting confidence
Inclusive is the key word to describe a Special Olympics practice. No one is left out or forgotten, and it is a welcoming and social environment. "Everyone helps each other out," Armstrong says. "The joy that a sport can bring someone, you just see it on their faces every single time that we're competing or practicing. They encourage each other so well. It's awesome to see, especially in bowling."
The bowling alley is more than a time to have fun. It's where genuine connections are made and fellow athletes catch up on life, where athletes are challenged to grow, both in ability and confidence, and where they are supported by the team, coaches and parents who know and love them.
For Carter and Anna, Special Olympics has given them friendships and a voice to speak out about how the organization and sports have changed their lives. For Armstrong, Barnes, Klipfel and volunteers, they can leave practices knowing they've made an impact by loving their athletes well. And for McDaniel, Special Olympics paved the way for her daughter's success.
"As a mother, that's my heart," McDaniel says. "I want for my child to find her abilities, to find her strengths, to feel like she's a champion, and that she has had success in her world. I would have still searched for that, but Special Olympics handed it to her. And I think that that's the difference."
Related stories