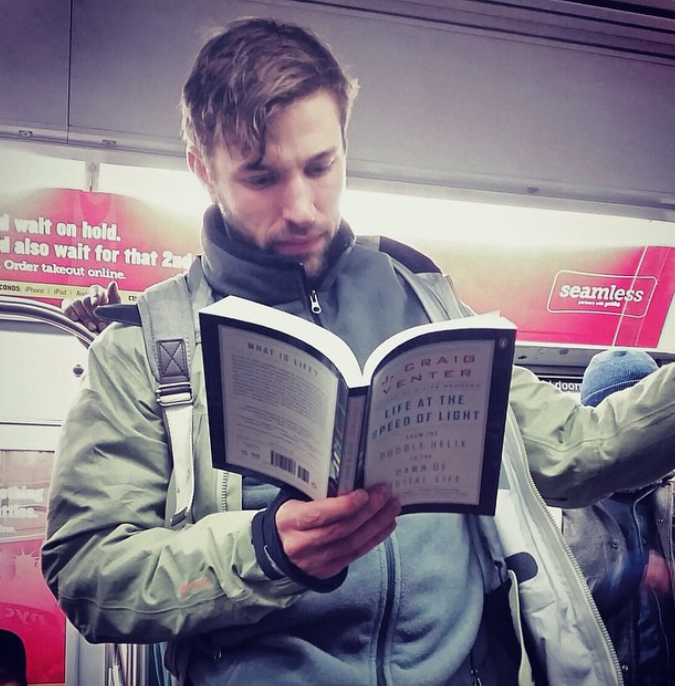 For a variety of reasons, men aren't always seen as bookworm types.
Luckily, for those who can't put novels down, there's hope that this stereotype will be forgotten. An Instagram account known as "Hot Dudes Reading," which launched in February 2015, documents men who are caught reading while on the subway in New York City. With only 39 posts so far, it has more almost 425,000 followers.
Men reading books is hot, and men reading books that speak to the woman psyche and thought process is even hotter, so here are five books that every man should read for clarity on the life of being a woman. Let the female swooning begin.
1. The Time Traveler's Wife by Audrey Niffenberger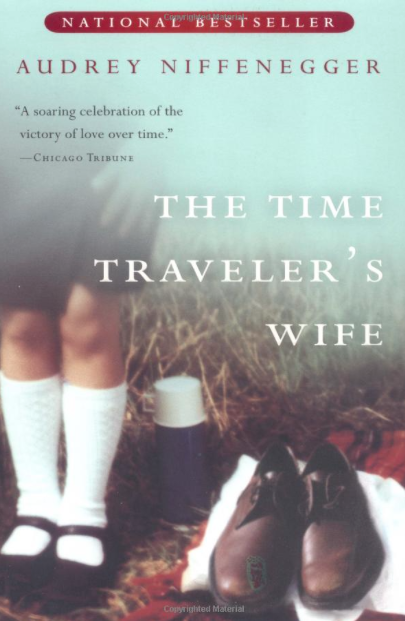 Plot:
In the book, Henry DeTamble is a time traveler who falls in love with Clare Abshire. They marry, even though at any moment Henry could be whisked away to the past or the future. Despite Henry being gone most days, lost in the abyss of time, Clare and Henry have a love for each other that never waivers.
Genre: Romance
Why guys should read it:
The book balances the man and the woman's point of view about their strange relationship, and the book gives men insight into a woman's mind when various situations occur in her relationship.
The story a metaphor for marriage, and it shows how your partner is mentally present in the marriage, even if they really aren't physically there. But in the end, even after death, love prevails, as the story reveals.
 2. Bossypants by Tina Fey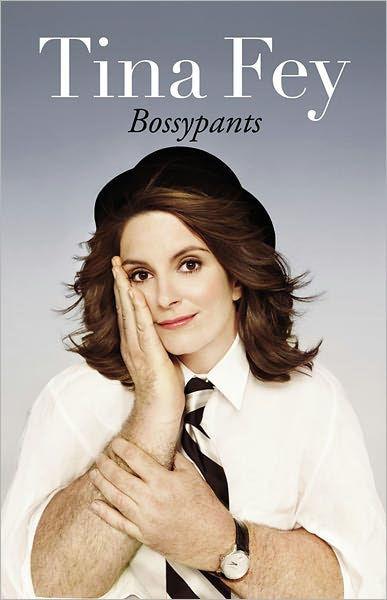 Plot:
The comedian's memoir reflects on her youth as an awkward girl, being a famous woman in television and what it's like being a mother.
Genre: Comedy
Why guys should read it:
It's hard to find a good book that makes you laugh out loud and teaches you what womanhood is.
 3. The Girl with the Dragon Tattoo by Stieg Larsson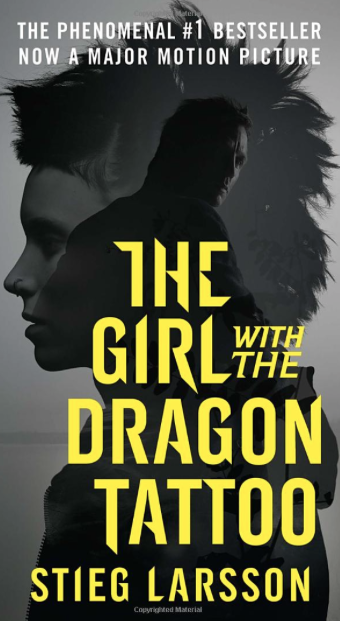 Plot:
Journalist Mikael Blomqvist is hired to investigate the disappearance of an old man's niece who vanished more than 40 years ago. As he investigates, he teams up with computer hacker Lisbeth Salander. Lisbeth is a rape survivor who grows in confidence to confront her attacker as she proves herself worth in helping solve the mystery of the girl's vanishing.
Genre: Mystery
Why guys should read it:
The book examines abuse of women in the author's home country of Sweden. In one of the chapters, Lisbeth convinces herself that the only way the Swedish society can improve in this area is if women empower themselves.
 4. Pride and Prejudice by Jane Austen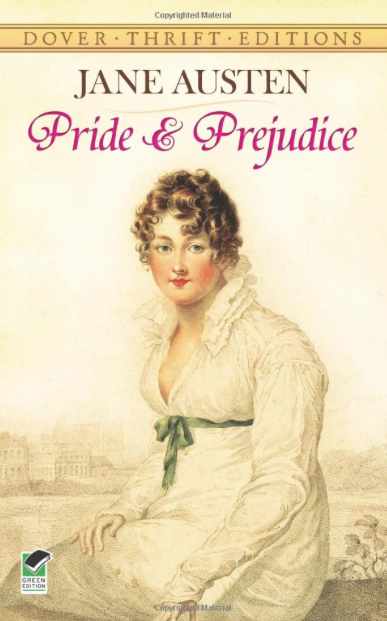 Plot:
Five daughters all search for a husband before their father dies and they get kicked out of the house due to an English law. At first none of the men seem like a good match for the ladies, but fate has its way at the end of the novel.
Genre: Classic
Why guys should read it:
Never underestimate the power of sisterhood. The novel serves as a humble reminder to men that if at first you don't succeed at winning her heart, try again. Because maybe the first two times, or five, it wasn't a good time and her sisters weren't sure at all that you were Mr. Right.
 5. Men Explain Things to Me by Rebecca Solnit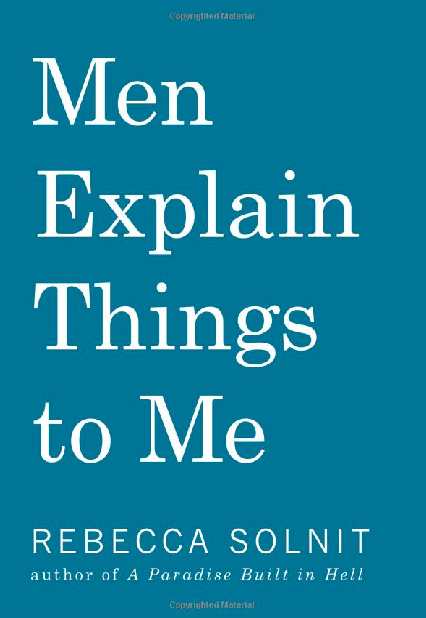 Plot:
Solnit humorously explains what goes wrong when men and women converse. She finds that men assume they're right about things, and they wrongly assume that women don't understand what they're talking about.
Genre: Essay collection
Why guys should read it:
Women usually do know what they're talking about. This book is a reminder to let women speak their minds, and it serves as a conversation topic about how this aspect of gender warfare works in the relationship between men and women.