Growing up in a loud, Italian family, I loved my great-grandmother's gravy (not sauce!) and meatballs, as well as my grandma's spaghetti and fish dishes at Christmas time. But that was back in my hometown in Chicago, and unfortunately, I'm not much of a cook myself. That means knowing the top-notch Italian restaurants in town is critical. 
In Columbia, traditional Italian eateries are hard to come by. Since 2007, traditional Italian restaurants have steadily shuttered beginning with the closing of Trattoria Strada followed by Cucina Sorella in 2008 and so on.
It's easier to find American-style and Italian-influenced restaurants, such as Sophia's, Olive Garden, The Italian Village and G&D Pizzaria. Don't get me wrong — these are all great, but to a strong-minded Italian like myself, they are no match to a traditional Italian restaurant.
But, Columbia's small Italian scene does not disappoint. There are a few places in town where you can find steamy penne tossed with creamy vodka sauce, spicy rigatoni arrabbiata and freshly made bruschetta. So, here I share with you three of my favorite local spots that satisfy my all-too-often Italian cravings. 
We have Bambino's, MidiCi and, of course, the long-running The Pasta Factory that's been on the scene since 1976.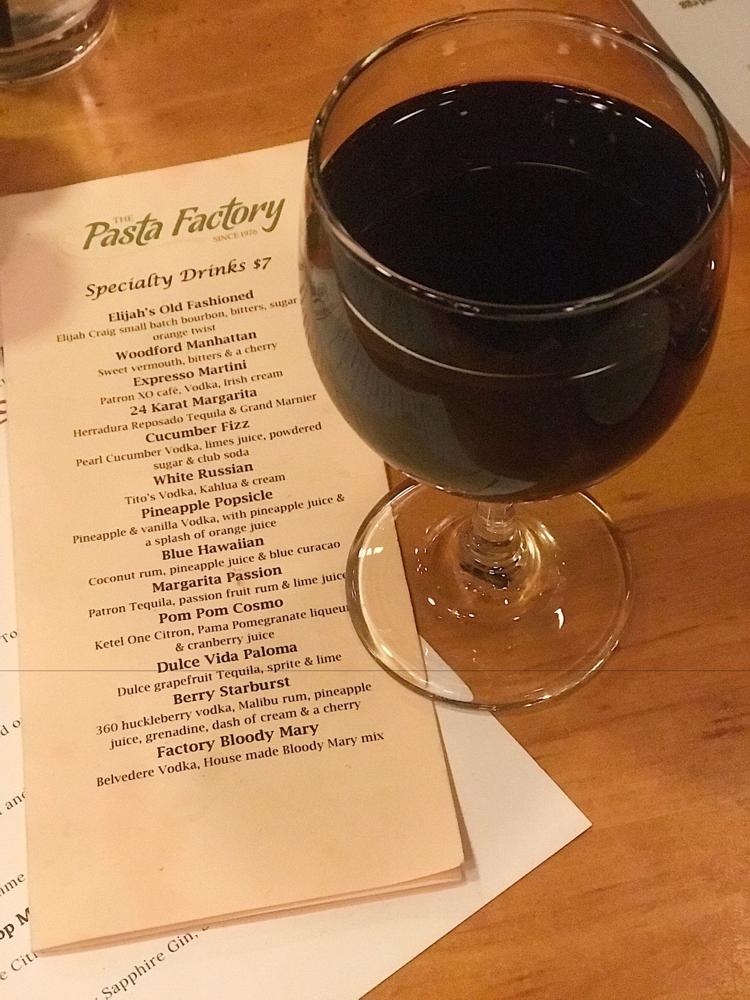 The Pasta Factory
The Pasta Factory has long kept Columbia's authentic Italian scene satisfied with its homemade ingredients, such as sauces and desserts. Its tasty homemade dishes including my favorite, the mouthwatering cheese tortellini, are about as good as it gets. The meatballs are another standout at this cozy spot. Order a side of them, and you won't be disappointed. 
"Everything has to be fresh and consistent, and I think people notice that," owner Jennifer Dubinski says.
The Pasta Factory has been serving its customers for 43 years throughout multiple ownership overturns. Dubinski says it has not always been easy, and the results were certainly not immediate.
"It's a lot of hard work," Dubinski says. "This is our third location." Dubinksi and her husband became long-time customers-turned-owners in 2001. In 2011, they decided to downsize, and brought the stained-glass, vintage novelties and booths from the original location with them. The third time really is the charm because the current location on Broadway has brought them steady business and loyal customers. 
Additionally, carry-out has spiked tremendously in the past two years and keeps The Pasta Factory's business booming even when there are more customers than there are chairs in the restaurant.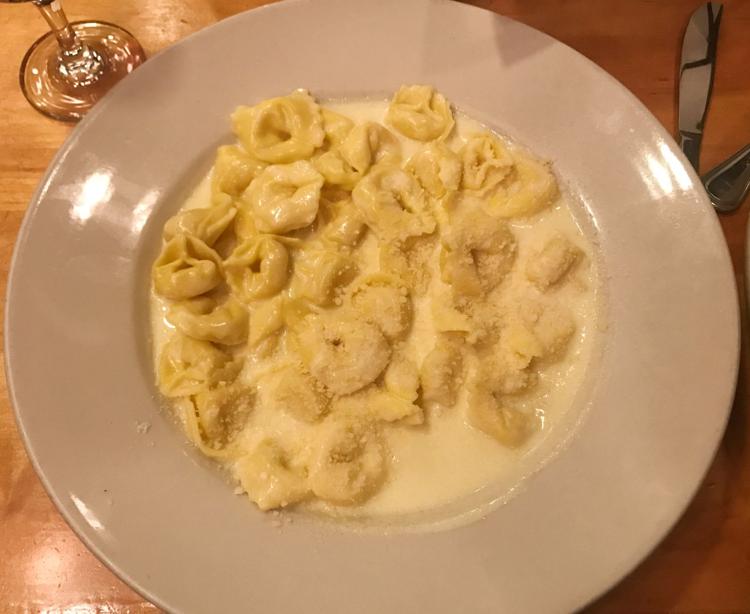 The owners come in to the restaurant every day to cook, manage and assure that everything runs smoothly. "We don't get a vacation," Dubinski says. With a smaller and easier-to-manage location, The Pasta Factory remains a beloved, authentic Italian go-to for locals.
Bambino's
Bambino's on Elm Street is the second on my list of go-to Italian spots in CoMo. You can't go wrong with any of the dishes, but I will recommend the classic meatball marinara. 
The main reason why The Pasta Factory has seen success at the new location is parking availability. But parking is an ever-present enemy to downtown eatieries and has been for years. And Bambino's is no exception. Although the restaurant reopened in 2017, parking availability is still a hurdle. 
But, that's not to say it isn't worth taking a few laps to find a parking spot. Bambino's dinner menu includes the pasta alla momma, a traditional spaghetti tossed with zucchini, mushrooms, crushed red pepper and marinara, as well as a fettuccine dish topped with a house pomidori sauce. And, as any respectable Italian restaurant does, Bambino's has cannolis on the menu. 
Midici
But if cannolis aren't your thing, then a) what's wrong with you, and b) there's Italian gelato at Midici, so you can head there for your Italian dessert fix. Midici also successfuly pulls off traditional Neopolitan pizza crust, which is know to be chewy yet crisp, with four natural ingredients: flour imported from Naples, pure water, sea salt and live yeast. I recommend trying the margherita pizza, which features tomato sauce, fresh mozzarella, parmesan, basil and extra virign olive oil.  
Midici also has a loyal customer base who stops in multiple times throughout the week. "All the staff knows them, everyone knows them," Lexie Leander, a server at Midici says. Some of the regulars, Leander notes, even buy the staff a round of drinks after their shifts.
Excellent Italian eateries are scarce, but that's not to say that the options we have are not incredible. Salute to the the few remaining for keeping the hearts — and stomachs — of Italian food-lovers like myself satisfied for all these years.
Related stories