Fun, confident, patient and accepting. These are the words used to describe Ashley Nichols, chef and teacher of Back 2 Basics Cooking classes in Columbia. Adored by parents, kids and anyone looking for a fun activity or to learn the basics of cooking, Nichols provides something for everyone.
"I didn't even know what I was doing when I first started," Nichols says. "I never said I was going to do cooking classes. It just evolved from one thing to another and that's where we ended up."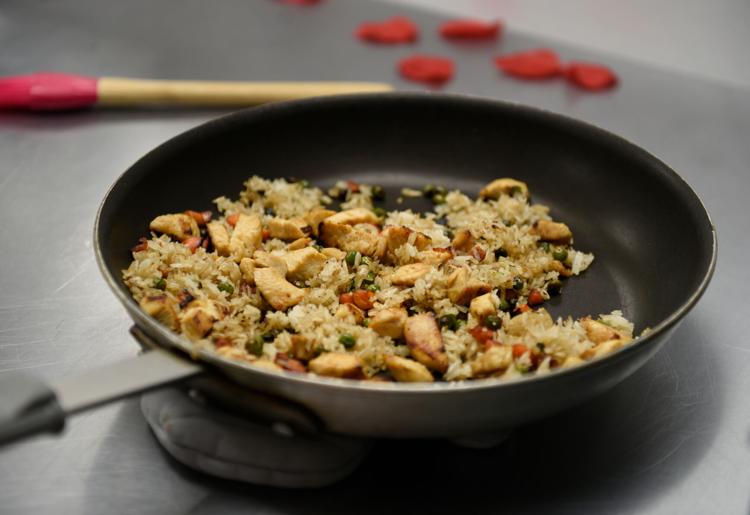 In 2014, Nichols began Back 2 Basics Cooking after changing her diet by eliminating dairy to improve her quality of life and manage migraines. This led to her cooking more often, something she enjoyed doing when she was a child.
Back 2 Basics was on hiatus during the COVID-19 pandemic and returned last fall. Nichols has been able to connect with the Columbia community through something everyone understands: food.
Kid-friendly cooking
Kelli Harmon, who first started attending Nichols' classes before the pandemic, says her daughter loves the class and now helps prepare meals at home using the skills she's learned over the years.
"We always do food my daughter likes, like sushi and turkey roll-ups," Harmon says. "(Nichols) is very accommodating to kids."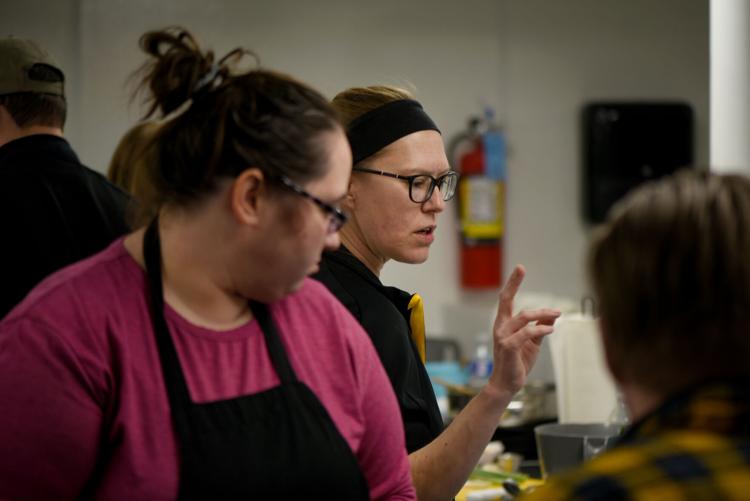 Nichols emphasizes knife safety to kids, teaching them to be careful without fear. She allows children to work with sharp knives because they are safer than dull knives and lets them know when they should or shouldn't be using them.
Carli Hess, a mom who started taking her children to Nichols' cooking classes in 2017, says Nichols' emphasis on treating children fairly plays a large role in their success.
"She's a great teacher," Hess says. "She's really great at talking to the kids at a level where they can understand everything. She doesn't talk down to them."
Because picky eaters occasionally cause problems for parents, Nichols' kids class allows young children to learn about their food and how to prepare it in appetizing ways.
Bonding outside of the home
Outside of providing children and adults with basic cooking skills, Nichols' classes encourage attendees to deepen their relationships with each other. Harmon says she doesn't cook often, so cooking with her daughter during class is a special experience. "We've come home and cooked the recipes," Harmon says. "We love doing them on our own."
During date night classes, couples can make a meal, a side and a dessert, "That was a great date," Hess says. "I cook a lot, so I was more comfortable in the kitchen. He doesn't do it as much, so he got really excited about it and really competitive."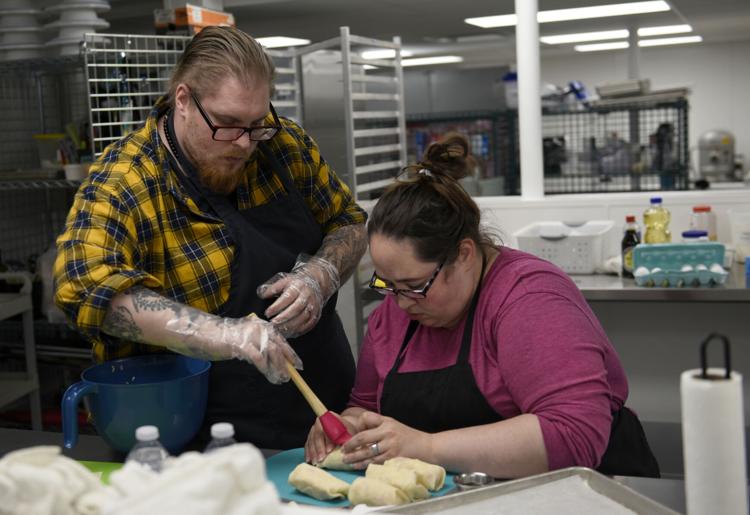 Nichols refers to her date night classes as a form of couple's therapy due to the number of times she's seen couples argue over how to season or what they want to eat.
"Sometimes they'll try something new, and it's interesting to see them try it and sometimes even like it," she says. "Same thing with the kids. We always just encourage them."
More than a cook
Through her cooking classes, Nichols has not only shared her passion but also helped families on a personal level by relating to them through her own experiences with allergies, diet restrictions and parenting.
Hess said Nichols offered to cook food for her family during a time when Hess was struggling to afford the classes, and she sees her as more than just someone she goes to see for cooking classes. "She's very accepting and a great person," Hess says. "She's someone you want to know. She's like a friend."
Nichols says her classes are important to her because they are a good way for her to provide for the Columbia community. "It's something I would do even if I didn't need money. I really just enjoy cooking. I enjoy sharing what I know about it with others."