'Tis the season... for our favorite iced, caffeinated beverages to come back to the forefront. Iced coffees pack in all of the flavor and caffeine of regular, drip coffee, but they tend to be smoother and subtly sweet without the bitter taste of drip coffee. As the weather gets warmer, stay cool, hydrated and caffeinated with an easy, at-home coffee that won't break the bank: No special equipment or expensive ingredients necessary. 
Dalgona Coffee Recipe
2 tablespoons of granulated sugar
2 tablespoons of instant coffee
8 to 12 ounces of your choice of milk 
whipped cream (optional)
cinnamon (optional)
Combine the granulated sugar and instant coffee in a small mixing bowl with two tablespoons of hot water. Stir the mixture thoroughly and whisk for about five minutes or until it has whipped into a creamy froth. 
Add your favorite milk or milk substitute to a glass with ice (optional), and then scoop the whipped coffee on top. Add whipped cream and cinnamon to give your drink that extra handcrafted, specialty drink feeling.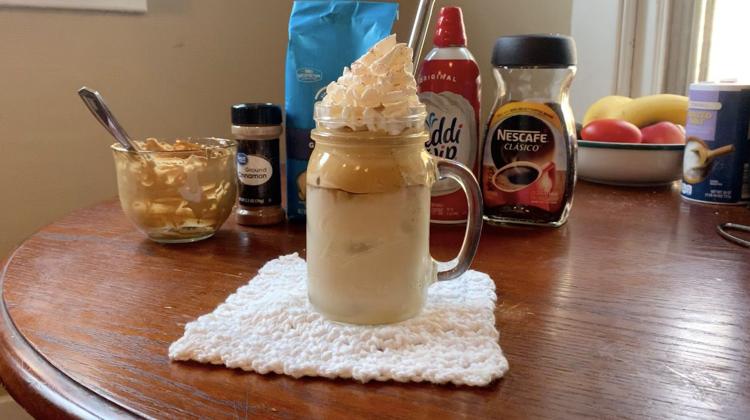 Related stories