Any way you slice it, we can be cheesy about lunch. We sample and flirt with new kinds of pizza like we're looking for love. Some of us go for the generic — it's consistent, at least — but others prefer the taste of something distinct. In search of the latter, I journey across Columbia, land of the slice. Only the best will suffice.
Sam's Club
I think of my childhood, eyeing the pies: the slices at Sam's Club were wide as the sky. Now as I sit at the red and white benches, I can't help but feel I'm stuck in the trenches. A constant hum clashes with unending beeps. My paper plate seeps with putrid orange grease. This soft, cheesy slice of supreme in my hands cannot be the most supreme in the land. SUPREME: $2.49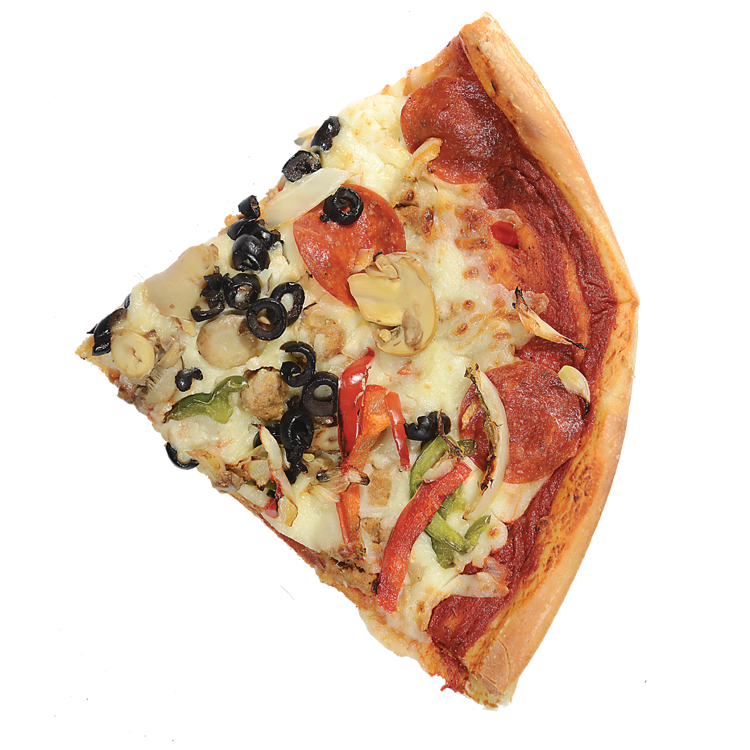 Hy-Vee
So I head to Hy-Vee, and what do I see? Under heat lamps, slices sparkle with grease: Hawaiian on thin crust, pepperoni on hand-tossed, or chilled for to-go with a layer of frost. I can't shake the feeling I've been here before — every store is the same, from the top to the floor. Not saying I'm mad; I just need something more. To downtown Columbia I shall explore. PEPPERONI: $1.99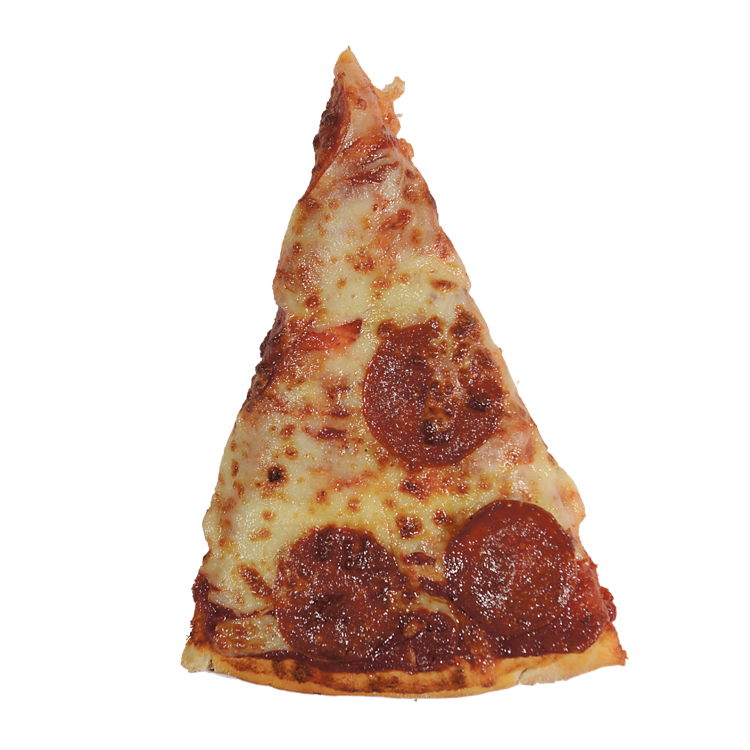 Lucky's
Lucky's is home to both slices and pints. It's the hub for hipsters and hip moms alike. Crispity! Crunchity! Cheesy to boot! But is it my favorite? I must tell the truth. This kind-of-cold pizza won't make for a feast. Still I ride to the east seeking new forms of yeast. CHEESE: $2.50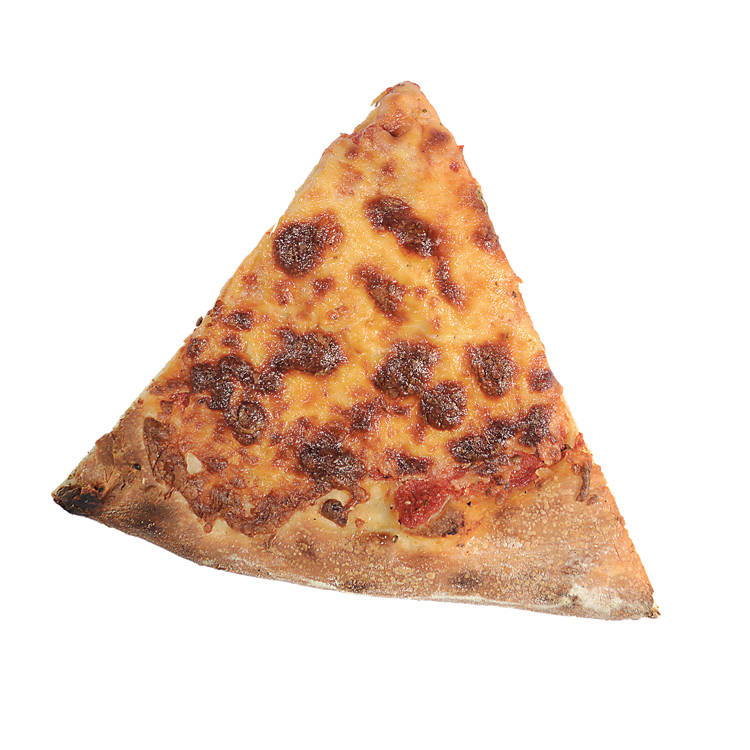 Shakespeare's Pizza
It seems as old as Shakespeare himself; the slices at Shake's are known as top shelf. Hawaiian for me! But how can it be? Three inches of cheese and no topping in sight? I miss the old place to stop for a bite. Now there's a heaviness no one can fight: the weight of new Brookside holding you tight. SAUSAGE: $3.25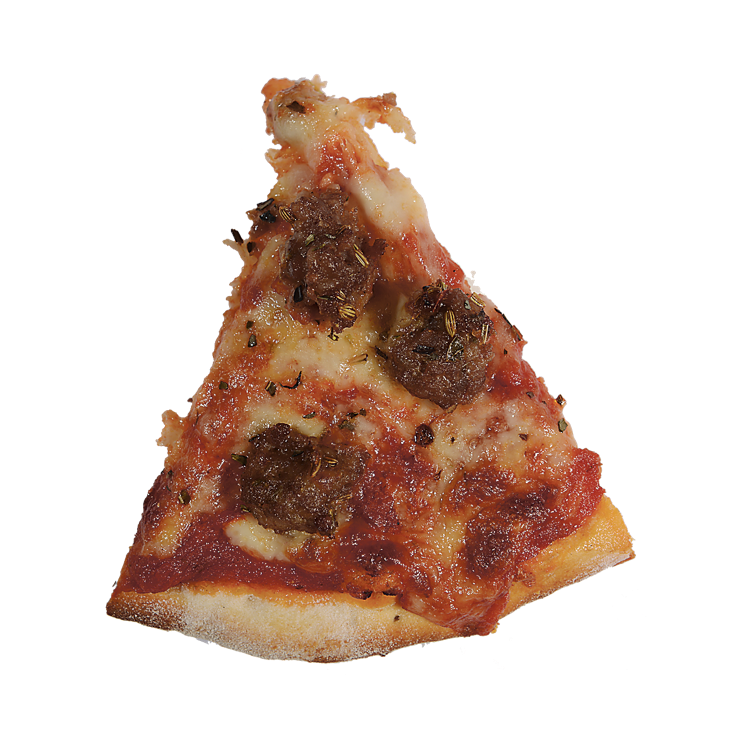 Gumby's
Originality is not forsaken so long as Gumby's continues its bakin'. A cheap eat here, an overpriced there. I just want a slice – maybe two – but I'm scared. Will somebody judge me, or do I judge myself more? VEGGIE: $3.25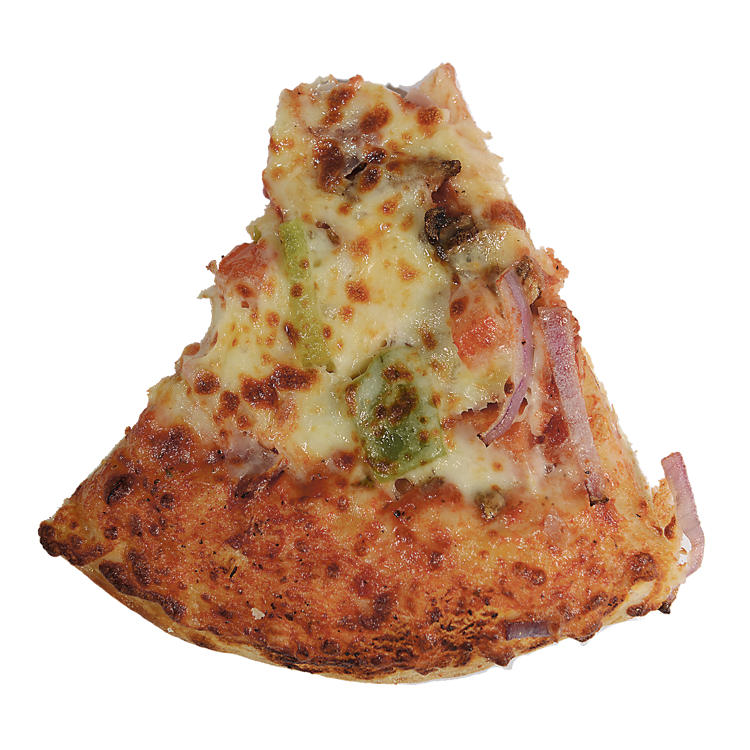 Pizza Tree
I want something special, something that soars! With lunch nearly over, I wander the streets. Around the corner, Pizza Tree peeks. Its music and colors are only the start — even the pizza is its own work of art. The Isle of Mypos or Truffled Crimini? Top it with hot sauce; don't be a weenie. A Banh Mi for me or maybe you? I can't decide, so I'll get two! Wipe your hands; wash it down with a brew. BANH MI: $4.00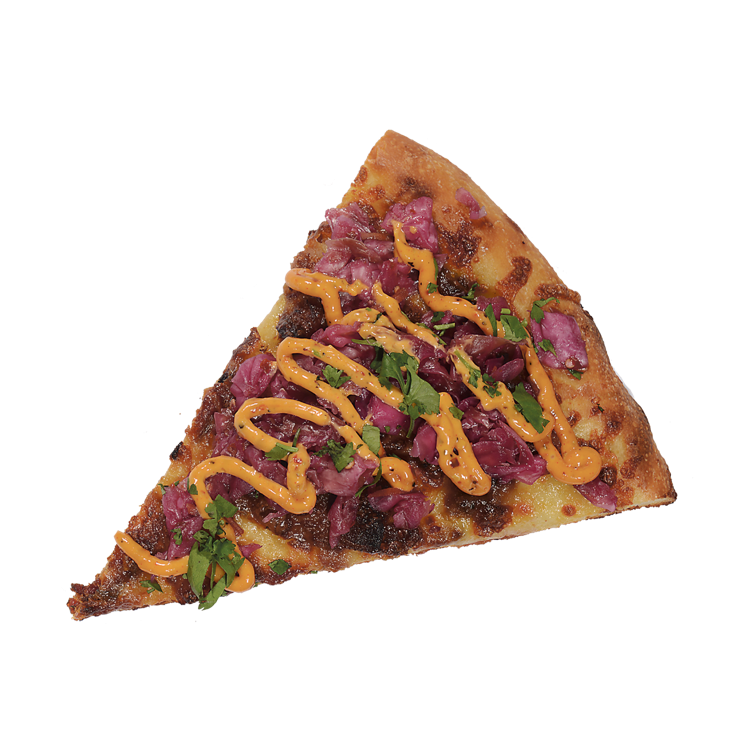 Now I feel at peace, enlightened like Buddha. My belly is full, so let's call it Gouda. I sought, and I sampled, and though I picked favorites, there are slices for all, so long as you savor it.
Related