Craving something sweet, but don't want to sabotage your diet? A smoothie is the perfect solution. Registered dietitian and nutritionist Ashley Ritzo has some advice on how to mix and match ingredients to create your own blended masterpiece.
Go bananas
Prep for your smoothie by freezing bananas when they start to turn brown. Ritzo says a frozen banana is the ideal base for any type of smoothie because it provides texture. "I usually start with a frozen banana because that adds sweetness without adding refined sugar," she says.
Other ways to sweeten your smoothie sans additional refined sugar? Raw honey or pure maple syrup.
Eat your fruits and veggies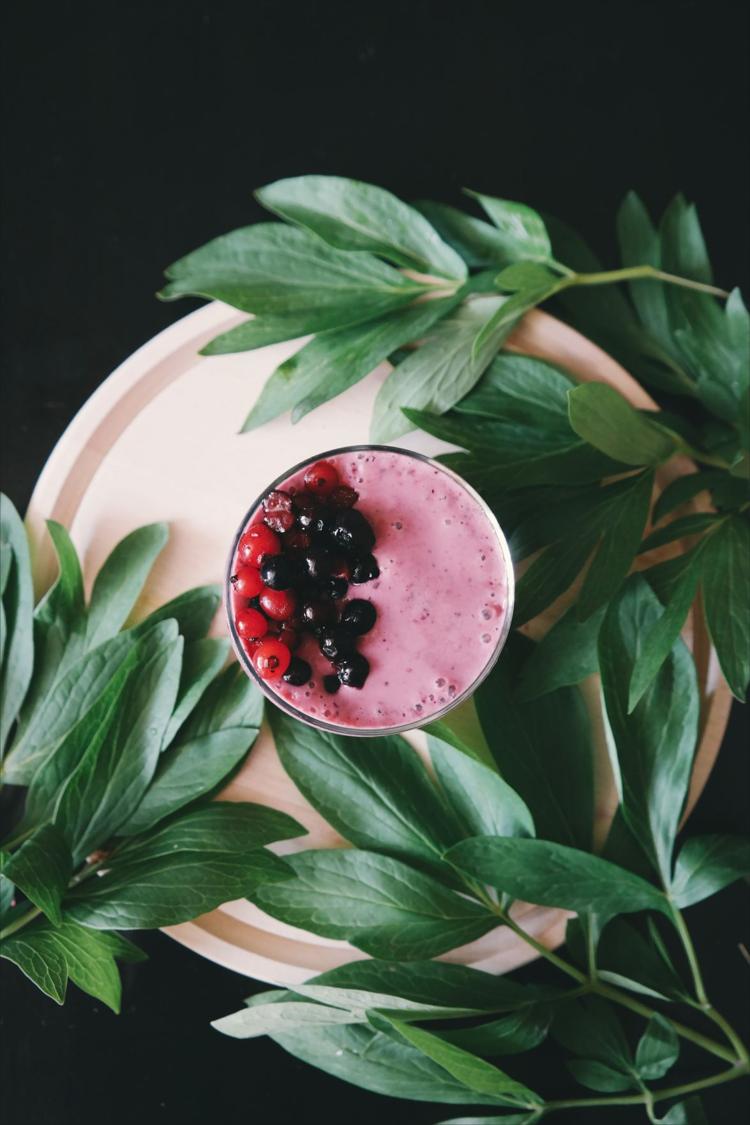 The next step is to add your desired frozen fruits and vegetables. Berries are a favorite of Ritzo's, so she suggests adding strawberries, raspberries, blueberries or blackberries, along with fruits like mangoes and pineapples.
Don't be afraid to add fresh vegetables such as kale, celery, spinach or beets. Greens are low in sugars and calories, and they provide more iron and protein than fruit, according to a Cleveland Clinic article. "All veggies help support a healthy weight, keep bowel movements regular, fight inflammation and decrease the risk of chronic disease," according to the article.
Frozen fruits and vegetables have multiple benefits. They can be nutritious replacements for ice in your smoothies. It's also a good idea to freeze fruits and vegetables that are in danger of going bad. Freezing prevents having to waste them, which in turn saves money, Ritzo says.
"At the height of the season, fruit is a lot more inexpensive, and so buying it in bulk at that time and then freezing it is another good strategy to keep the cost down," Ritzo says.
A lesson on liquids
Once you've picked out your fruits and vegetables, you'll need to add a liquid base. Ritzo recommends herbal, raspberry or blueberry tea instead of high-calorie beverages such as juice.
With fruits already in the smoothie, adding high-calorie liquids like 2% milk can pack in hidden calories. Sticking to lower-calorie milks is a good idea, Ritzo says.
Ritzo also urges smoothie makers to be cautious of adding yogurt. Flavored yogurt could have added sugars, which also sneak calories into your smoothies.
She suggests choosing plain yogurt or one without much added sugar. "Calories can add up quickly, especially if you're using things like yogurt or sugar or juice," Ritzo says.
Perks of personalization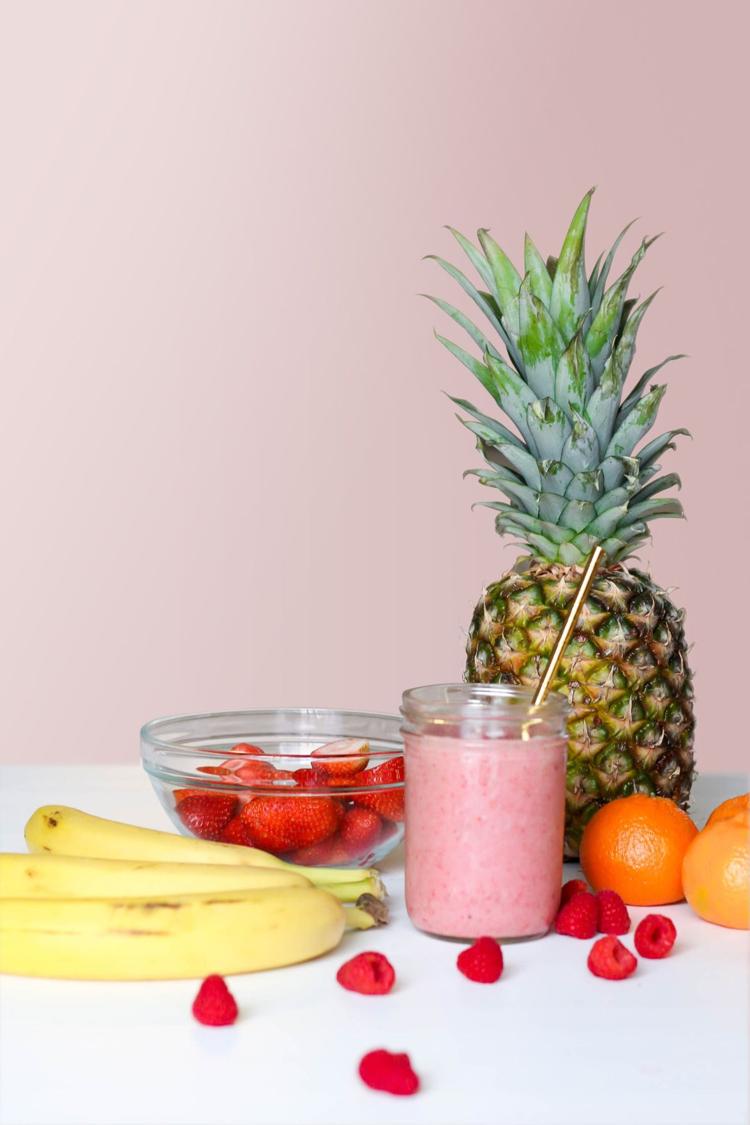 The choice to include additives such as protein powder depends on your individual preferences and dietary needs. If you're getting a protein source in all of your meals, then you're probably  eating enough and don't need to add it to your smoothies, Ritzo says. However, if the smoothie is acting as a meal replacement, then a protein such as 100% whey protein powder is recommended to round it out as a meal.
A smoothie is a great way to consume superfoods that you might not eat in your normal diet. For example, flax and chia seeds are additives that provide nutrients many of us could be lacking, such as fiber and omega-3 fat. 
The perfect smoothie
If you're indecisive about what to include, let Ritzo's recipe be a starting point. Her perfect smoothie begins with a frozen banana. Next, in goes Ritzo's liquid of choice: coconut milk. Together, these ingredients give the base texture and sweetness. Frozen strawberries add more flavor to the mix. Ritzo also suggests adding in dragon fruit powder for color — and some fun.
"My 5-year-old loves it because it's hot pink," Ritzo says.
Ritzo emphasizes the importance of watching your smoothie's calorie count. Even though smoothies can be healthy, adding too many unhealthy ingredients is counterproductive.
If this sounds overcomplicated, fret not. "If you're just looking for a good way to get in fruit during all of this coronavirus stuff, when you can't get to the store as often, then you don't really have to add anything other than fruit and some liquid," Ritzo says. 
It doesn't get simpler than that.   
Related Articles: