I always thought charcuterie boards were fancy and expensive appetizers people made for high-class events. Recently, I set out to make a board that is great looking, great tasting and great for my budget.
This guide will show you how to make a killer and inexpensive charcuterie board without breaking the bank.
Getting started
A traditional charcuterie board is made with meats served cold, as well as cheese, crackers and other elements. There really are no rules to making your own charcuterie board, but it can be overwhelming to write a grocery list for it.
Ben Parks, owner of Barred Owl, says the key to a great board is variety. He suggests including both salami and whole muscle meats like prosciutto, a selection of crackers and cheeses made from cow's, sheep's and goat's milk. By including products with a range of textures and flavors, you ensure everyone will find something they like and maybe even try something new.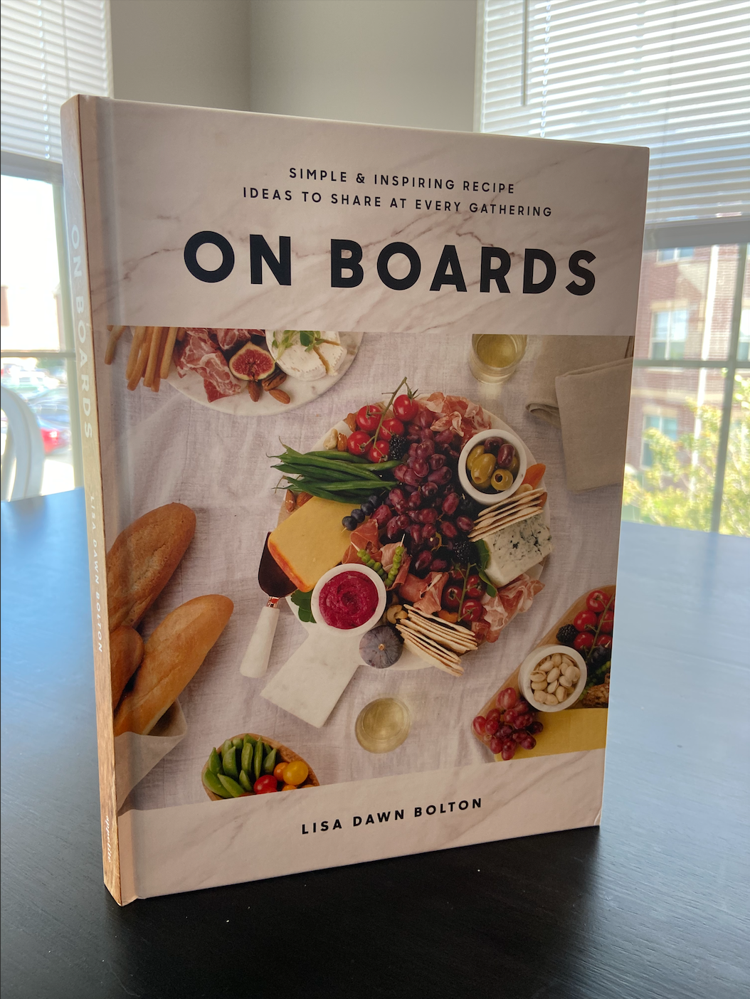 When deciding how much to buy for charcuterie ingredients, Parks recommends counting by pieces or slice. He says a good measure is one and a fourth slices per person you're serving. "That way, everyone will be able to try each thing and then go back for seconds of their favorite," Parks says.
Before setting off to the grocery store for my own charcuterie board, I did two things. The first was skim "On Boards" by Lisa Dawn Bolton that a friend lent me to find some inspiration. The book covers everything from what tools you should use to how to cut cheeses in interesting ways. Bolton includes 52 board recipes you can follow, and I found it helpful to see just how many different things you can add.
The second thing I did was raid my own fridge and pantry. I realized I already had grapes, pickles and whole-grain mustard that would be great on my charcuterie board.
With advice from both Parks and Bolton, I felt ready to head to the grocery store.
Building your board
The most common elements of a charcuterie board are meats, cheeses, breads, something savory and something sweet.
When looking for inexpensive groceries, I recommend Aldi. The grocery store is known for its budget items, and I'm always surprised with what I can find on its shelves. Hy-Vee also has plenty of deals and usually a wider selection of items if you're looking for something specific. Of course, Barred Owl is the place to stop for specialty meats and local finds.
For meat, I grabbed sliced prosciutto and a variety pack of salami from Aldi. The pack included pepper salami, hot capocollo and hot calabrese, which was a good amount of variety for everyone I was serving. 
Parks also says charcuterie boards should include a unique element to challenge people to try something new. He recommends Barred Owl's head cheese, which is meat jelly often made with flesh from the head of pigs.
Though the idea of it made me want to run for the hills, Barred Owl's head cheese is inexpensive — just $2.50 for a quarter of a pound. This was a cheap and easy way to add something unique to my board.
My favorite part of shopping was definitely looking for cheese. I wanted a variety of flavors and textures, so I opted for two soft cheeses and two hard cheeses.
At Aldi, I grabbed a wheel of brie and a log of herbed goat cheese. I also picked up a small wedge of manchego from Hy-Vee and a block of Hemme Brothers Creamery aged cheddar at Barred Owl. These were definitely more expensive than I anticipated, so you could easily omit these items or find generic brands at a lesser price.
The rest of my grocery trips was spent perusing the aisles looking for interesting and cheap things to add. I ended up grabbing a baguette and crackers, both from Aldi.
For something savory, Aldi had a snack pack of salted pistachios for fairly cheap at the check-out aisle. And for something sweet, I found a bag of cranberries and a jar of fig spread. The fig spread was definitely a splurge, so feel free to grab another type of jam instead if you're really sticking to a budget.
Putting it all together
Surprisingly, assembling my board was a lot easier than I expected. 
Using my wood cutting board as my base, I started first with my bowls of mustard, pickles and fig spread. These were not only a fun way to present the food but were also great to lean other elements against.
Next, I placed my meats and cheeses. This is a good time to get creative with your presentation. I bunched up the prosciutto and capocollo to give it an interesting look, alternated the sliced manchego with other ingredients and crumbled up the aged cheddar. Not only did this ensure I had a variety of textures on my board, it looked really professional.
I finished off my charcuterie board by filling in the gaps with baguette slices, crackers and other goodies. The key was to garnish everything with items that were easy to pick up. Once I added some spoons and knives for the spreadables, I was all set!
The total cost of my board was $44.75. I shared it with both my roommate and seven other friends at a home tailgate, making the price around $5.00 per person. A fan favorite was the herbed goat cheese mixed with the fig spread on top of baguette slices, and the head cheese was a hit as well!
A few tips:
Buy fruits and veggies that are either in season or dried. This will keep your board fresh and trendy while staying on a budget.
Look at the cheese counter's ends-and-pieces section instead of buying a whole block or wedge. Most of these are much cheaper, and you know they won't be wasted!
Think about color and texture when picking items. There are a lot of brown and boring looking foods out there, so make sure to pick some items with a pop of color. As for texture, having variety makes the board look and taste more interesting.
Pick a good wine to serve alongside your board. Because my board had a lot of red meat, I would pair it with a dry red wine like cabernet sauvignon or merlot.
Related Stories