Whether you're new to Roots N Blues or you're a seasoned veteran who's come every year, you know that one of the very important aspects of the festival is the food. With over 20 vendors gracing the grass of Stephens Lake Park, there are endless food options this year. But what happens when you don't feel like spending a lot on food? We went and found the five cheapest food options on Food Vendor Row. Here's what we found:
Not'cho Ordinary Taco, $6-$7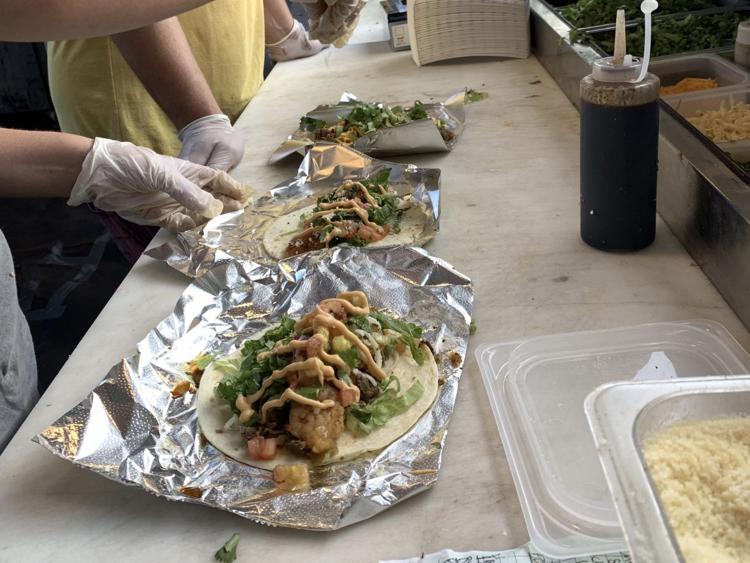 Not'cho Ordinary Taco serves up exactly what its name indicates. With menu items including a $6 PoBoy taco with grilled blackened shrimp, spicy aioli and parmesan, to a $7 Hawaiian Surf and Turf taco with teriyaki steak and shrimp, pineapple chutney and swiss cheese, it's easy to know this one-stop taco shop will leave you full and satisfied without breaking the bank.   
Dickey's Barbecue Pit, $7.50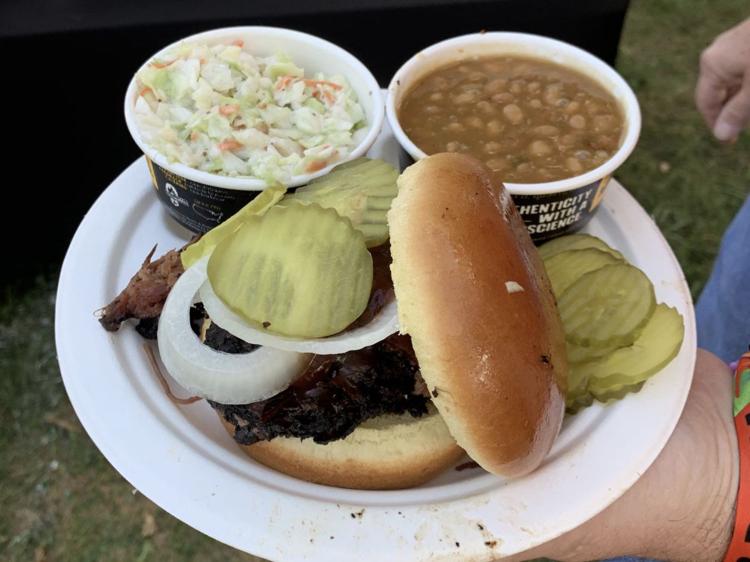 Dickey's is no stranger to the barbecue game. With locations all across the country, it's safe to say they have BBQ down. At RNB, the barbecue pit is offering sandwiches for $7.50 with your choice of meat — pulled pork, chicken or brisket. Add a side of beans, slaw, chips or mac & cheese for $2.50.
Harold's Doughnuts, $8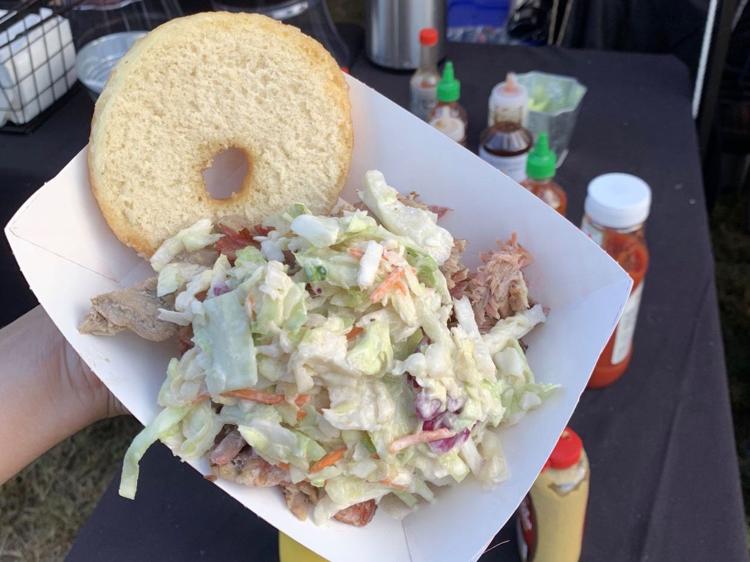 Harold's Doughnuts is bringing back their signature barbecue doughnut for the sixth consecutive year at Roots N Blues. Harolds is offering a pulled pork or pulled chicken sandwich on a homemade doughnut bun. They also offer a sandwich called the King Richard, which features a harvest apple chutney, caramel drizzle and chocolate ganache. Get either for $8 (or get both!).
Big Daddy's BBQ, $8.75-$11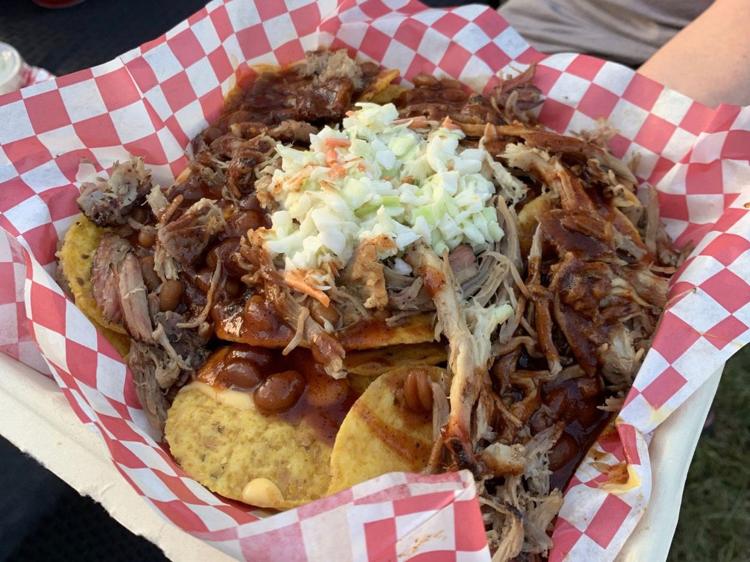 Big Daddy's BBQ is a local Columbia barbecue restaurant that is serving a simple, but delicious menu at this years Roots N Blues. They're offering a range of items for a range of prices, but you can't go wrong with the sandwiches or the dinners. For $8.75, you can get a pulled pork sandwich with a side, while for $11, you can get a brisket dinner with two sides. For something slightly larger to share, they also offer pork nachos for $10. Or if you're really hungry, grab a slab of ribs for $24.
Ozark Mountain Biscuit Company $11-$14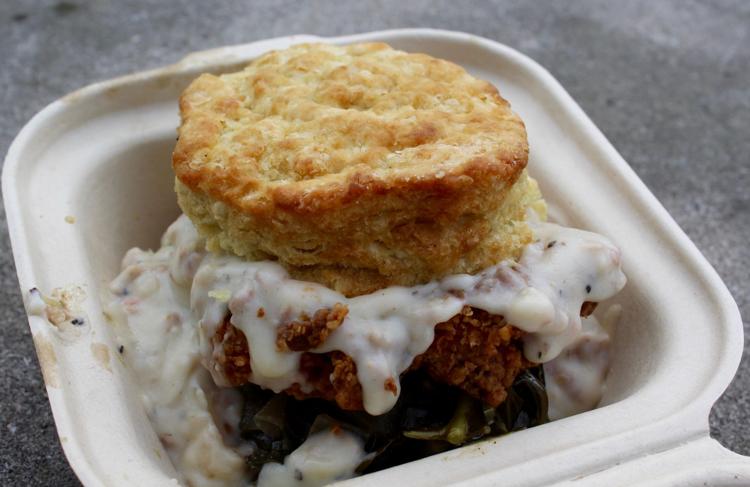 We've all seen the Ozark Mountain Biscuit Company food truck driving all over Columbia, but they are staying in one place all weekend. Catch them at Roots N Blues serving items from a chicken fried biscuit for $11 to The Boss Hog for $14, which features simmered greens, pulled pork and a fried egg.
Related stories