You know their faces. You know their beverages. They're our happy-hour heroes and the only people we want to see on a Friday night, shaking martinis and mixing cocktails like there's no last call. Three local bartenders answer our questions about the job, their own tastes and what the people of Columbia are drinking. Turns out they're wells of liquor and knowledge.
Richard Komendanchik
Hailing from Downers Grove, Illinois, Komendanchik has only been bartending for about a year. He likes Twain because of the customers and the relaxed atmosphere.
Shot of choice: Whiskey, usually Jameson
Drink of choice: "Every craft beer I can get my hands on, I'll try."
Favorite drink to make: In terms of shots, a buttery nipple. "They're super simple, but they're super good."
Hardest drink to make: Twain's Midwestern, an old-fashioned poured over smoked ice — always a crowd-pleaser. "People take out their phones and record it all the time because they're so intrigued."
Twain: Missouri Taproom, 23 S. 8th St., Sunday, noon to 10 p.m.; Monday – Thursday, 3–11 p.m.; Friday, 3 p.m. to midnight; Saturday, noon to midnight
Maddy Melton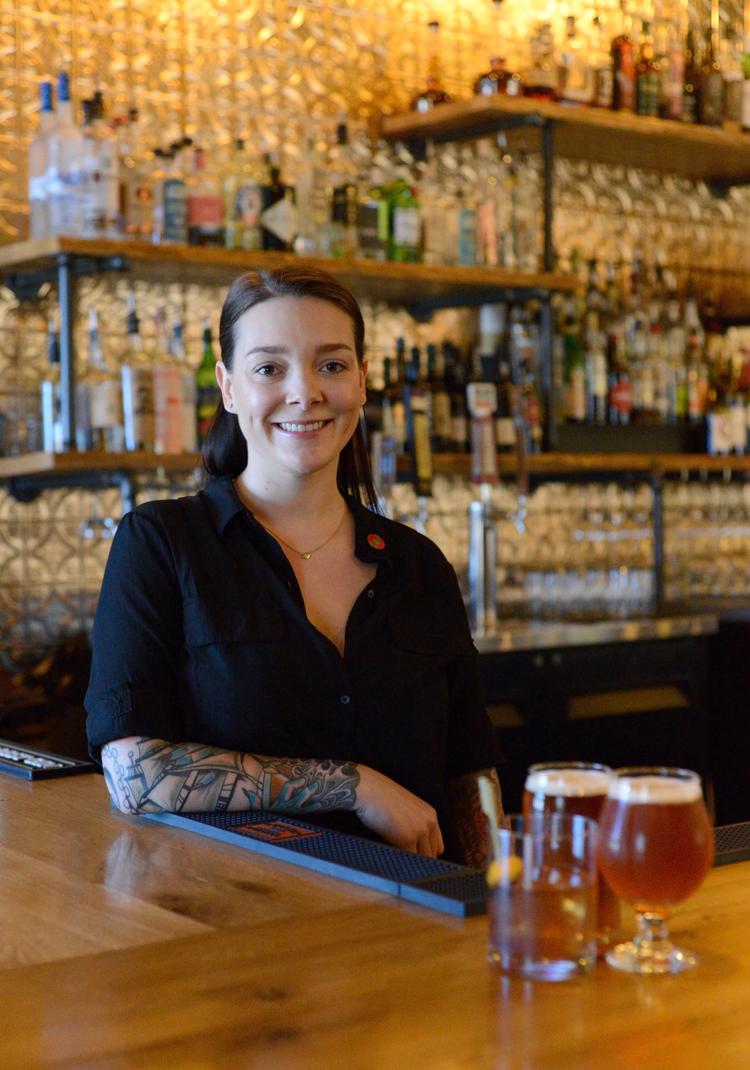 Melton began working as a waitress in Eureka when she was 18 and has been bartending since turning 21. Four years in, she's an alcohol aficionado behind the bar at Flyover.
Shot of choice: Jameson
Favorite liquor: Gin
Current cocktail obsession: "At home I've been making a lot of Aperol spritzers. It's usually just Aperol, a little bit of orange juice, prosecco and club soda. It's always good any time of year."
Drink you make the best: "We make a lot of old-fashioneds at Flyover, and I think that we definitely, myself included, have nailed that down to a science."
Flyover, 212 E. Green Meadows Road, Tuesday–Thursday, 4:30 p.m. to midnight; Friday–Saturday, 4:30 p.m. - 1 a.m.
Matt Pemberton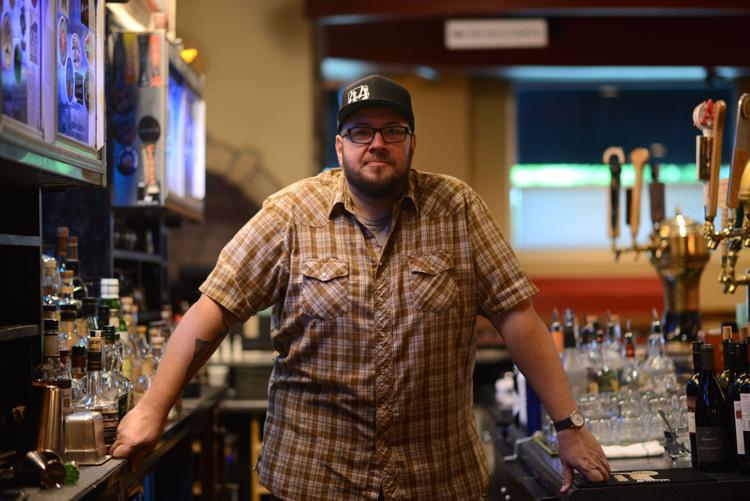 This St. Louis native prides himself on his vast knowledge of liquor, whiskey in particular. He started serving in a Kansas bar in 1996 and has been pouring strong ever since.
Shot of choice: "At Stone, there's basically two shots we do. It's either Rumple Minze or Jameson. I'm definitely in the Jameson camp."
First drink you mastered: "A Long Island iced tea because that's all anyone drank in 1996."
Most popular drink you make: "The one we probably sell the most of is our Pimm's Cup martini."
Best mixology tip for aspiring bartenders: Keep it simple. "Start with good ingredients and don't screw them up."
44 Stone Public House, 3910 Peachtree Drive, Tuesday–Thursday, 11 a.m. to 10 p.m.; Friday–Saturday, 11 a.m. to 11 p.m.; Sunday, 10:30 a.m. to 9 p.m.
Related Links