With more than 4,700 positive cases of COVID-19 in Boone County since March, many in Columbia are familiar with the cycle of quarantining and testing. But what happens at a restaurant when an employee or close contact tests positive?
Protecting customers and employees
The Columbia/Boone County Public Health and Human Services Department has a set of guidelines that all businesses, including restaurants, must follow in order to stay open and minimize the spread of the virus. It does not require businesses shut down if an employee tests positive for COVID-19.
How restaurants respond to a positive test varies by the situation and the business owner.
For instance, on July 7, Shakespeare's South temporarily closed when an employee tested positive. All affected staff were tested, and the store reopened July 12 when there were enough staff with negative results to continue operations, says manager Kurt Mirtsching in an email interview with Vox.
Later in July, when there was another positive case at the restaurant, the Health Department allowed Shakespeare's to stay open because it had been following the city's safety regulations and guidelines. Employees who had been in contact with the person who tested positive made the decision to quarantine. "We could've only sent home the positive case," Mirtsching says. "Yet we agreed as a team to further quarantine those exposed and anyone else who felt uncomfortable."
If the majority of a staff is identified as close contacts to a known case, there may not be enough employees to keep the restaurant open during the quarantine period, and this can be an issue at some places.
Café Berlin closed for two weeks from Aug. 27 to Sept. 11 after an employee was exposed to COVID-19 outside of the restaurant setting. The employee tested positive for COVID-19 two days later, and all staff who had been in contact quarantined for two weeks and got tested before reopening.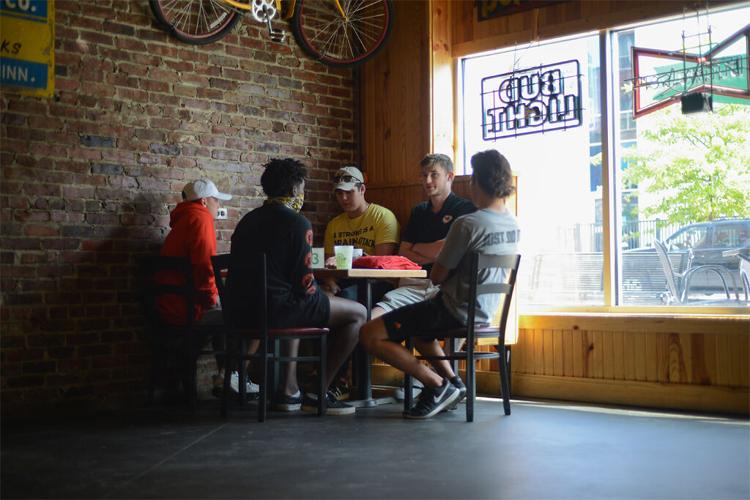 "It all happened pretty fast," says Sarah Dolasky, the front of house manager. "None of us really thought that we would be closed for two weeks, but it's not worth risking."
The Health Department recommends only close contacts be tested between seven to nine days after contact with someone known to have COVID-19. Businesses are not required to have other employees tested. Additionally, the department does not notify the public about a positive case at a business unless contact tracing is not possible, guidelines were not followed or the risk of exposure is high.
We're all in this together
Another issue for restaurant owners is retaining employees.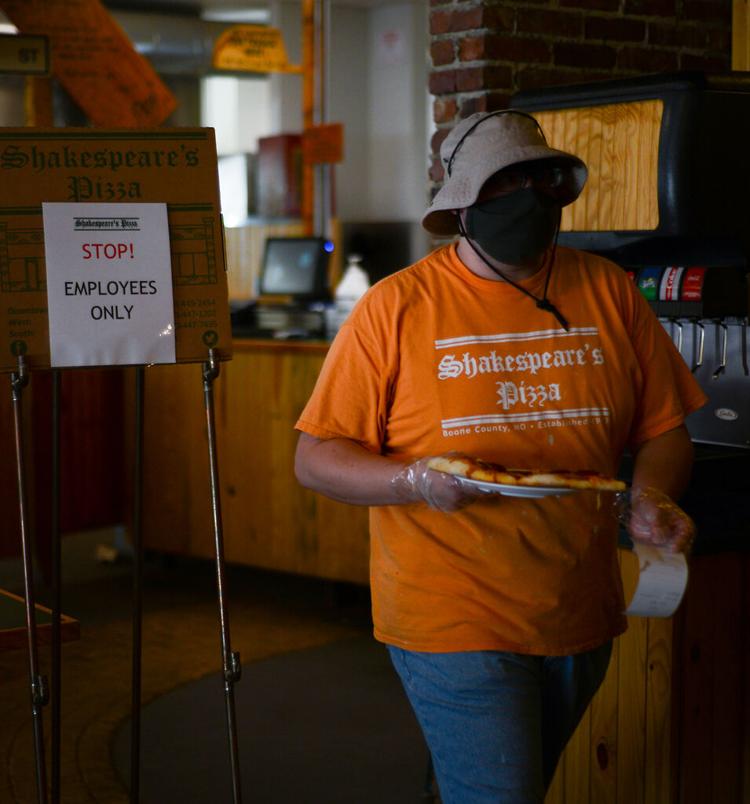 Dolasky says more than half of the Café Berlin staff quit in March for a variety of pandemic-related reasons. At the downtown Shakespeare's, many employees are college students who left Columbia in March when classes went remote. This left the Shakespeare's team short-staffed at different times throughout the summer.
The different safety measures that have been implemented since March might negatively affect business, but the priority of local health leaders is to slow the spread of the virus. Doing so would enable the Health Department to lessen restrictions, says director Stephanie Browning in a September release.
Mirtsching acknowledges that it's difficult for officials to make decisions for everybody. "There's an awful lot of very smart people in positions of leadership that are making agonizing decisions pertaining to a lot of different things," he says. "The information they have is imperfect, but it's the best they've got."
Related Stories