I'm going to be honest: I missed the boat. I never got the chance to try the Popeye's chicken sandwich. I waited in line only to be told that there were none left. 
On Aug. 12, Popeye's welcomed a chicken sandwich to their menu. This quickly erupted a Twitter feud between the chain and Chick-fil-a. Not long after that, the famously snarky Wendy's got in on the action.
The sandwich showdown is still in full effect, but the taste testing has been put on hold. Every Popeye's location nationwide has officially run out of the chicken sandwich. Popeye's announced on Twitter that the sandwich will be restocked at an unknown time. 
While you wait eagerly to get in on the second wave of chicken sammies, here are four equally tasty dupes readily available right here in Columbia.
The sandwich: Cajun Chicken Sandwich, $8.99. Chicken breast, Cajun spices, pepper jack cheese.
Unofficial review: The 'Berg is spicing things up with this one. It's a personal favorite of mine because of the seasoning, which is borderline addicting (so much so that I actually put a little on my fries). Pro tip: get a side of ketchup or barbecue sauce for dipping because the sandwich is a bit dry.
Visit: 410 S. 9th St., Columbia MO, 65201 
The sandwich: California Chicken Club Sandwich, $11. Grilled chicken, avocado, bacon, focaccia, honey mustard.
Unofficial review: I must be California dreaming because this sandwich is delicious. The only thing better than the fresh focaccia is the side of creamy honey mustard. I give this sandwich extra points for having avocado spread instead of avocado slices because you get equal amounts of avocado on every bite. It's pretty basic, but hey, so is the Popeye's chicken sandwich, and that garnered national attention and millions of dollars in revenue.
Visit: 115 S. Fifth St., Columbia MO, 65201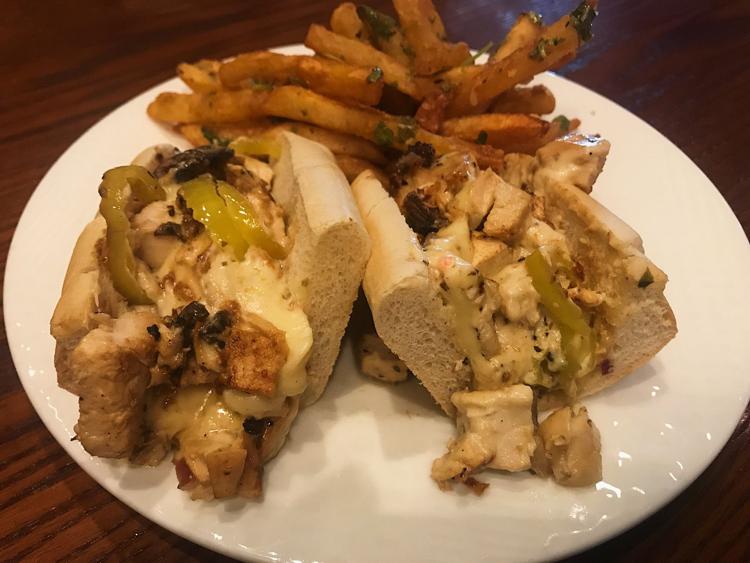 The sandwich: Roasted Chicken Philly, $11.50. Roasted and marinated chicken, banana peppers, onions, mushrooms, pepper jack cheese, hoagie roll.
Unofficial review: When it comes to sandwiches, Addison's does not disappoint. If the melted pepper jack cheese doesn't make your mouth water,  the soft hoagie roll and sliced chicken will. My only criticism of this sandwich is that it's a bit small, but maybe that's just an indication that my appetite is too big.
Visit: 709 Cherry St., Columbia MO, 65201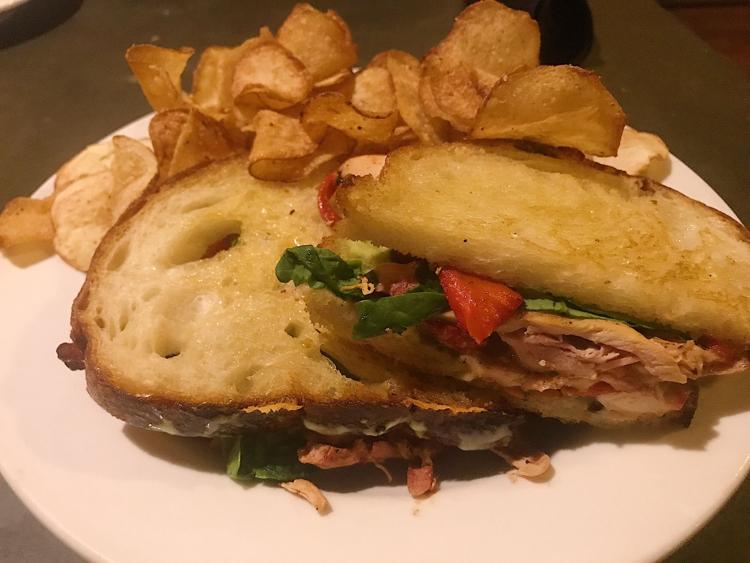 The sandwich: Pulled Chicken Club, $12. Smoked chicken, roasted red pepper, heirloom tomato, bacon, Milton cheddar, basil aioli, sourdough bread.
Unofficial review: I saved the best for last. Don't let this one be the last on your list because it deserves to be first. The roasted red pepper paired with basil aioli gives it a sweet twist on the traditional chicken sandwich. A word of warning from me — a chicken sandwich connoisseur — the contents of this one fall apart easily if you're not careful.
Visit: 816 E. Broadway., Columbia MO, 65201 
Related links