Jheron Nunnelly shuffles to his car on a pitch-black morning. He climbs in, cracks open the windows and lets his neck relax against the headrest. Nunnelly has been up since 1 a.m., and this is the little time he has to sleep before he continues his food preparation. Like many other professional cooks without their own restaurants, it's the sacrifice he makes to work out of Jazz, A Louisiana Kitchen at a discount.
Routines like Nunnelly's are not unusual for up-and-coming chefs, but the COMO Cooks project will be the first installation in Boone County to offer the cooking community members a commercialized kitchen, so they can grow their businesses.
Nunnelly's alarm rings every two hours — so he can check on the meats he's smoking — until 5:30 a.m. when his car nap ends. Nunnelly is the owner and chef of Mr. Murphy's, a food truck in Columbia selling stuffed potatoes, on which he piles his smoked meats. Nunnelly is used to a weird work schedule. It's necessary for him to prepare his dishes.
This is the process for many cooks in town starting their culinary journeys as mobile vendors, caterers or pop-up restaurateurs. They can either rent a costly brick-and-mortar space to prep and cook food, or they can rent from an established restaurant at a discount, often with odd working hours.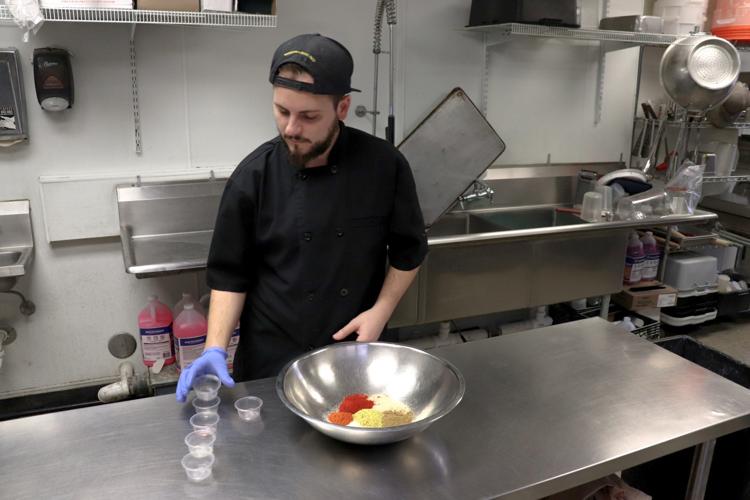 To fill the need for an affordable kitchen space, Regional Economic Development Inc. and Business Loop Community Improvement District started the COMO Cooks project. When the kitchen opens in Mizzou North, scheduled before 2020, it will be the only shared commercial kitchen in Boone County.
"We hear from [Columbia] food-based businesses that they're driving to Rolla, California and St. Charles in the middle of the night in order to access a commercial kitchen," REDI president Stacey Button says.
Nunnelly didn't have an option like COMO Cooks when he opened his food truck in July. Neither did Colin Enslin, who has been the owner and chef of the catering company Coco's Taco Bar since September 2017. Enslin prepares his tacos and seasoning in Cafe Berlin's extra kitchen, which is also used by other chefs.
Although using others' spaces is cheap, there are disadvantages to this system. Chefs must wake up before the restaurant opens to prepare food, and even if they are able to work normal business hours, the space is crowded, time is short and storage is limited.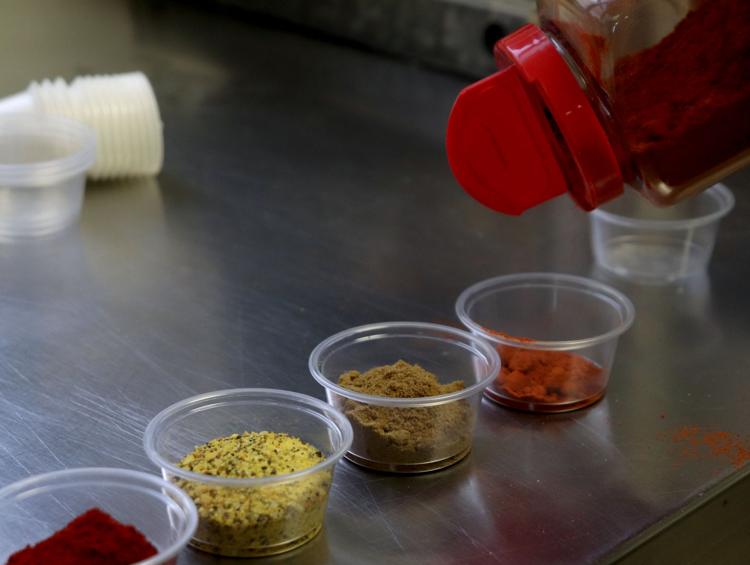 The COMO Cooks project will offer what the new chefs are missing. Its 7,000 square feet will be filled with all the necessary equipment for cooking, prepping, cleaning and storage. The project will offer price levels ranging from $170 a month for 10 hours of use per month to $1,350 each month for unlimited time.
Enslin currently pays $25 per hour to use the Cafe Berlin kitchen, which runs a tight schedule and is a small space, so he plans to take full advantage of COMO Cooks. "In order to have flexibility to grow, I think having another option like Mizzou North would be really good to have," he says.
With the lack of commercial kitchen space in Columbia, COMO Cooks is more than an opportunity to give people like Nunnelly a chance to sleep in a little longer. It helps new cooks expand their businesses and grow beyond food trucks and pop-up restaurants.
Related Articles