In 2019, the fastest growing subgenre of unscripted television was culinary shows, according to The Hollywood Reporter. From the chef Emeril Lagasse of "Bam!" fame to Food Network veterans Giada De Laurentiis and Ina Garten, there's no shortage of TV food personalities. You can stream Chopped to your heart's content, but you can also channel your inner Guy Fieri while getting your foodie fix locally.
If you like Buddy vs. Duff on Hulu, try...
Edith Hall Cakes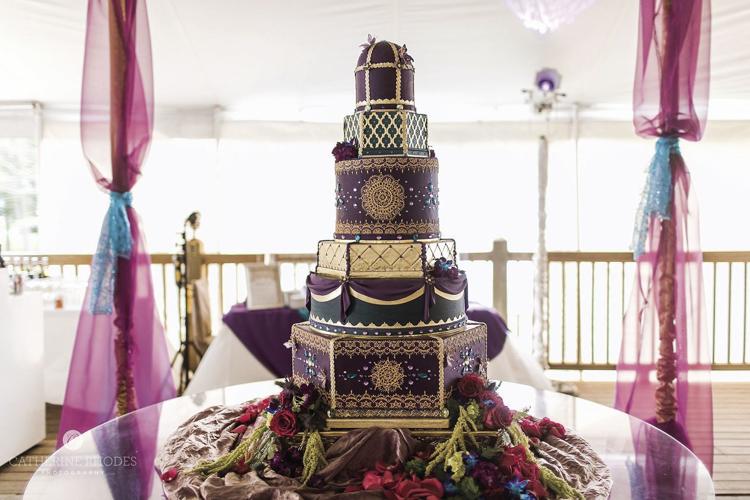 Contact Edith at 573-696-2505 to order
Although celebrity bakers Duff Goldman and Buddy Valastro go head-to-head, Columbia's Edith Hall challenges herself by creating masterpieces for blissful brides, passionate pet owners and everyone in between. Much like Buddy vs. Duff, Hall's baking process is rigorous. As someone who's appeared on a competition baking show (TLC's Ultimate Cake Off in 2010), Hall says the process isn't as "fly by the seats of your pants" as it seems. "There were a lot of things that were prepped out," Hall says. "If there was a [cake] stand that was going to be used, it didn't just magically show up."
Hall doesn't have a team at her bakery to make sure everything runs smoothly. She's the one and only creative force behind her business, which she runs out of her home. She specializes in making cakes for weddings and parties, but she doesn't just do traditional ones. She has created a dog-shaped cake for a groom and a cake inspired by henna designs.
If you like The Great British Baking Show on Netflix, try... Banoffee pie from Peggy Jean's Pies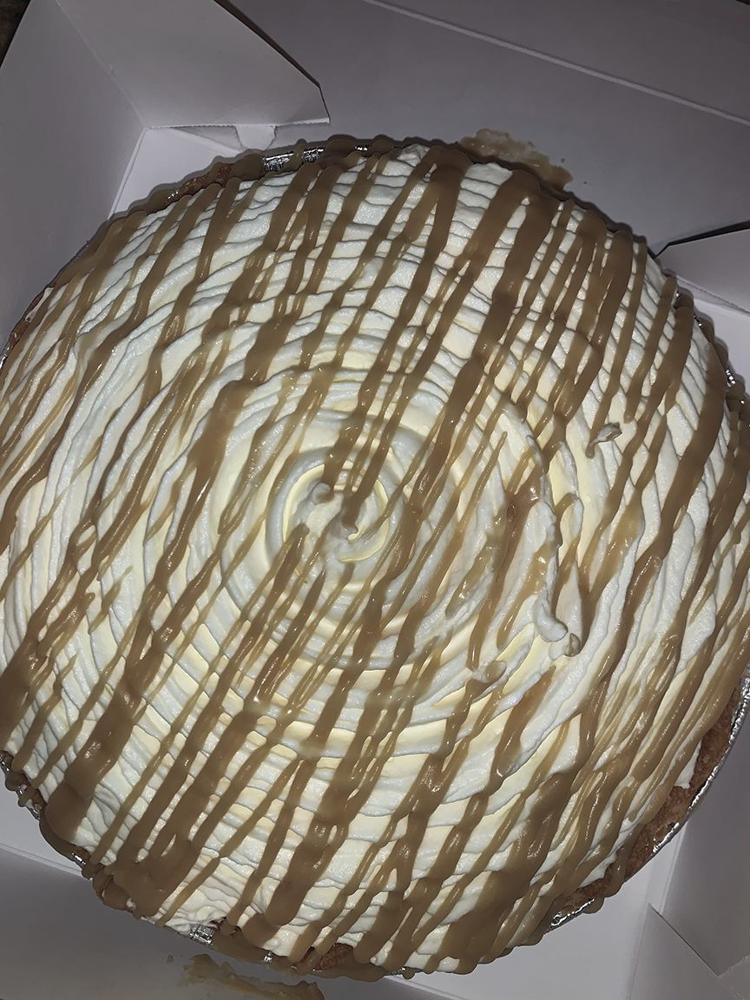 503 E. Nifong Blvd.
The Great British Baking Show follows 12 amateur chefs for 10 weeks as they set out to prove themselves as Britain's best in a series of baking challenges.
If you can't catch a flight across the pond, allow Rebecca Miller, owner of Peggy Jean's Pies, to transport you there with this sticky, sweet treat native to England: banoffee pie. Miller begins by blind baking the pie crust. This means filling the unbaked crust with weights such as marbles or dried beans before the filling is added. Once the crust is baked, a layer of dulce de leche, a thick Mexican caramel sauce, is placed as the bottom layer. Sliced bananas and homemade whipped cream follow. Finally, the pie is covered with a caramel drizzle.
If you like Top Chef on Hulu, try...
Pad woon sen from Thip Thai Cuisine
807 E. Walnut St.
Top Chef sets cooks against one another in two kinds of challenges: quick-fire and elimination. Season five winner Hosea Rosenberg decided pad thai's less popular cousin, pad woon sen, deserved some glory, too. Also called glass noodles, the cellophane noodle dish features transparent noodles that are clear like glass when cooked.
Kittikoon Chompupong, chef and owner of Thip Thai Cuisine, serves his own version of the light noodle dish. A series of vegetables including peas, spring onions, mushrooms, tomatoes and bell peppers are sautéed with egg, chicken and shrimp. Chef Kitt then adds a mixture of garlic, soy sauce, black pepper and umami stir-fry sauce. The noodles are added later to avoid sogginess, and it's all topped off with more sauce.
If you like Hell's Kitchen on Hulu, try... the Smoking: Meats and Cheese class at the Columbia Area Career Center
4203 S. Providence Road
Gordon Ramsay's intensity in Hell's Kitchen lives up to the show's infernal name. Winners are handled with care while losers are subjected to physically and emotionally exhausting punishments. Ramsay's harsh manner can be hard to stomach as a viewer, but Columbia fans need not worry. If you're hoping to learn a hot cooking technique, the Smoking: Meats and Cheese class at Columbia Area Career Center is more amateur-friendly. But if you can't stand the heat of a smoker, stay out of the kitchen. 
Related Stories