Every year when Christmas comes around, I sit and watch as my cousins construct gorgeous gingerbread houses. I don't like gingerbread; I think it tastes like stale cardboard. So this month, while scrolling through Pinterest, I found the perfect solution to my holiday woes: not a gingerbread house, but a gingerbrunch house. It doesn't get any better than this, folks. The best part? There are no rules! You can use whatever brunch food you'd like to design your ideal meal. For this particular house, you use Eggo waffles, sausage links, Reddi Wip and a mint. Now all you're missing is the bottomless mimosas. 
DIY Gingerbrunch House
First, we have to toast the waffles.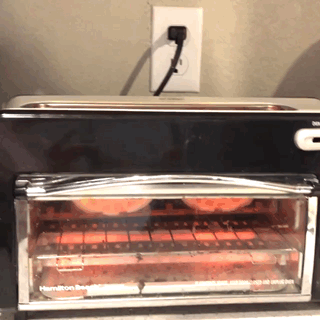 Construction on the first wall and floor is going smoothly.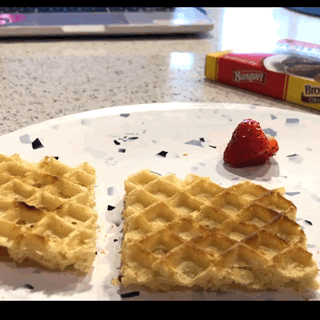 Placing a waffle roof on a waffle house is not as easy as it sounds.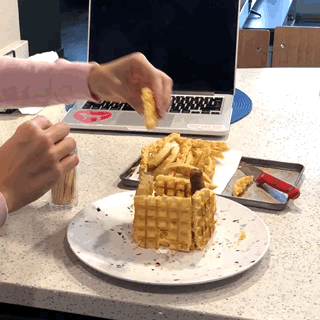 A little whipped cream for the foundation never hurt anybody.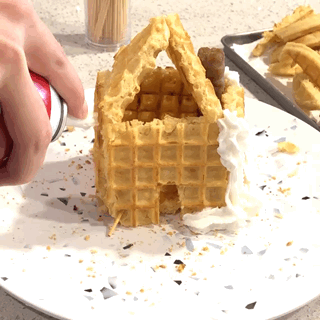 And finished product! It might not be as beautiful as what you'll see on Pinterest, but it sure is delicious!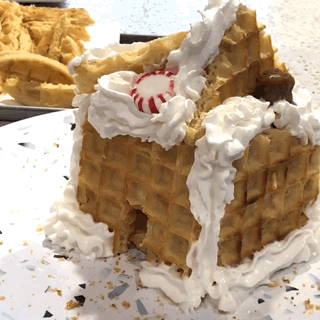 So, I might not be the next Martha Stewart. But it's the taste that counts. Next time you're feeling that FOMO doing gingerbread-house decorating, just remember: A beautiful gingerbrunch is only a grocery trip away.