In April 2017, a new restaurant opened its doors. It had no dollar menu, and all the food was stacked neatly in a wall of refrigerators for customers to choose from. The serving sizes looked tiny, and all the nutrients and macronutrients were listed on the crisp white labels complete with the green, orange and gray Eat Fit Go logo.
The past year has been a bit of a roller coaster, says Brandi Huebner, franchise owner of Columbia's Eat Fit Go, which is more than just an alternative to typical fast food. The health-conscious meal prep company began in Omaha, Nebraska, in 2016 and now has 31 locations with two more opening soon in Tucson, Arizona. Team members at Eat Fit Go want to be involved with people in their community and get to know them in a meaningful way, says Tiffany Wild, franchise owner at the new O'Fallon location. "We're here to educate our customers, to get to know them and to help them. Part of what we do when they first come in is try to figure out what their need is. Are you here because you're looking for allergen-friendly food? Are you here because you've just been put on a low-sodium diet?"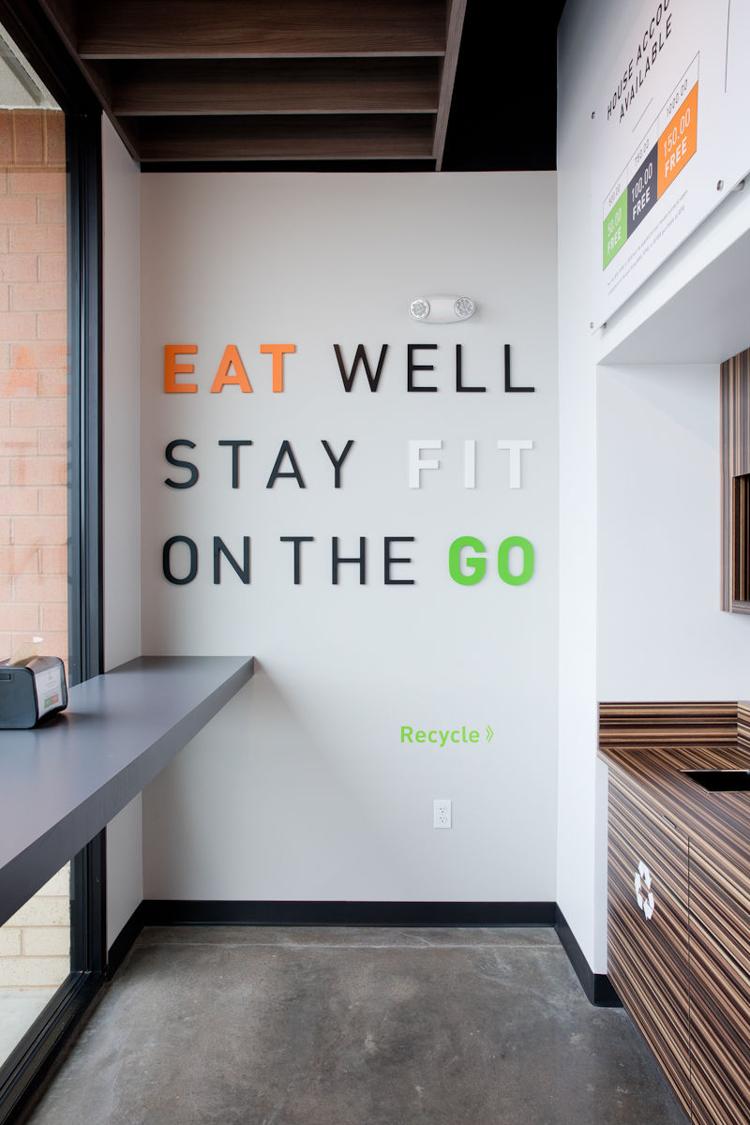 It's a sunny Friday afternoon, and Brandi and Tiffany sit in the brightly lit, ultramodern Columbia Eat Fit Go on Grindstone Parkway wearing althleisure clothes and gym shoes. They fit right in with the clientele who stop by for Greek blueberry yogo parfaits and smart chicken pesto zoodles and Philly stuffed peppers.
After a year, the store is still getting a lot of new business, and its customer base is growing. Louise, one of the regulars, has been coming since the first day it opened. Brandi calls her the blueberry yogurt spokesperson.
With chalky yoga pants, a T-shirt and socks with sandals, Louise had just come from a workout at Optimus, The Center for Health. She's part of the Older Women on Weights group and jokingly complained that when she has to drop weight for powerlifting competitions, she can't eat the granola in the blueberry parfait.
"Sometimes I sneak, and I have part of it," she says. "The yogurt is number one."
"Do you remember the day I walked in?" she says, turning to Brandi. "I came before you were even open."
One of her powerlifting friends told her about the shop opening, and she knew she had to go. When she got there, the refrigerators on the south wall hadn't even been stocked yet.
"I had to come back," Louise says.
She did, and she's been getting the blueberry parfaits and the overnight oats ever since.
All the meals at Eat Fit Go are packaged in black and clear plastic containers and stocked in the refrigerators each morning. "We place an order either every night or every other night," Brandi explains. In the morning, that order is prepared in the Omaha kitchen. "They drive it down in a refrigerated truck to Kansas City to a distribution center that then brings it to us."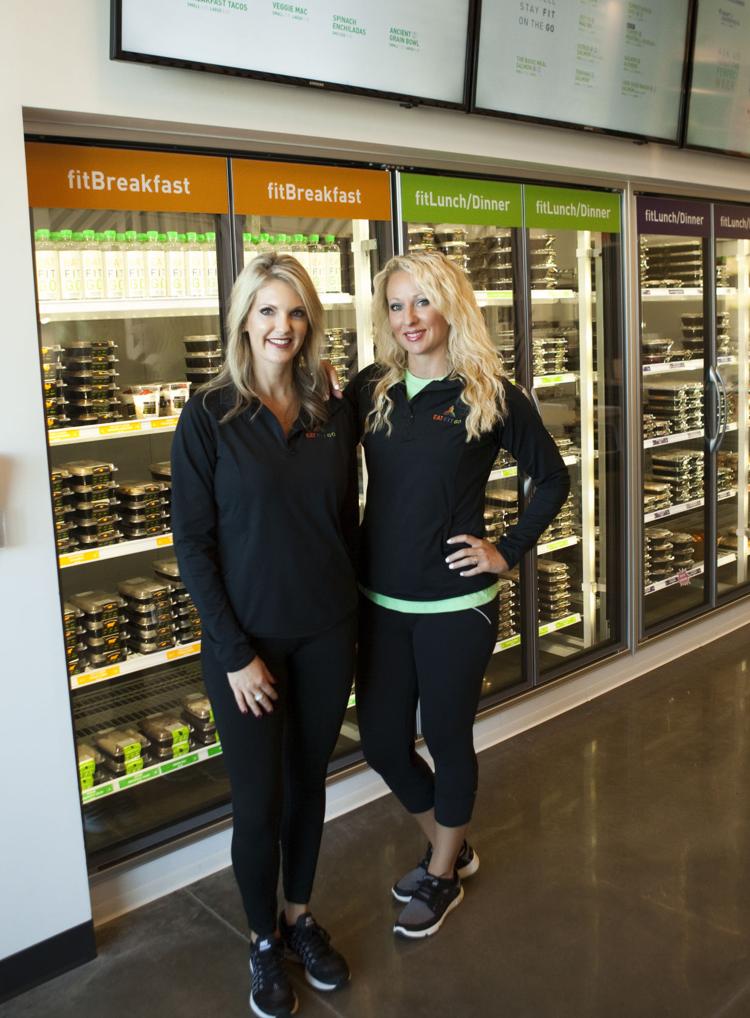 Although the meals are cooked fresh daily at the Omaha location, the food is never frozen. It is all prepared in one location for consistency in the macronutrients, which are the three main food groups our bodies need to survive: protein, carbohydrates and fats. Lisa Hansen, the registered dietitian for Eat Fit Go works at corporate and is in charge of making all the lists of what's allergen-friendly, what the macros are and even diet plans.
"There's some creative options that you can get on the menu," Tiffany says. "When you're talking about health foods, most people think, 'Oh, it's like chicken and broccoli,' but in this scenario there's so many combinations. When it's chef-driven, it's delicious and it's good for you."
Brandi adds, "They are portion-controlled meals, they are well-balanced meals, they're healthy, clean meals."
Eat Fit Go has a sit-down area with microwaves where customers can enjoy their meals, or the employees will bag the meals, and customers can take them to go.
Will Simpson, a junior at MU, eats Eat Fit Go meals every week. He calls the meal prep company a bridge for people who might not necessarily have good eating habits and don't know where to start.
He started using the company because as a busy student, having quick meals is necessary, and the health benefits are a bonus. "Whatever you put in, is what you're going to get out," he says. "If you take care of your body, it can do a lot of things. It recovers faster; you can think clearer, quicker."
Not only does it save people time, he says, but it also means not having to cook, clean up, prep, or spend time in a grocery store.
Brandi explains, "More people are needing convenience because people are so fast-paced and that's not slowing down." She doesn't think eating well is trending by any stretch, but rather, it's an awareness issue coming to light. "People want to be healthy, nobody wants to be unhealthy," she says, "but it's changing (their) minds to actually do something about it."