During fall you see the pumpkin or apple craze everywhere, but people tend to forget about one fall fruit that should matter just as much: pears. Like apples, there are a variety of textures and flavors for this Northwestern fruit — from juicy and sweet to crisp and woodsy. Although pears are available year-round, they're perfect especially during the cooler season. Follow me on this journey as I explore the restaurants in Columbia that offer fall pears on their menu.
Pear & Brie Toast
If you want something a little special for your morning toast, don't miss out on this seasonal special at Kaldi's Coffee. The whole-wheat toast is topped with brie and pears and finished off with some honey and cinnamon. The pears are thinly sliced and crispy, which goes well with the creamy cheese. Although the pear should be the focus here, the homemade cranberry jam also stands out and completes the whole toast together. If you are not familiar with pears, this is the perfect dish to try them for the first time. 
Pear & Prosciutto Flatbread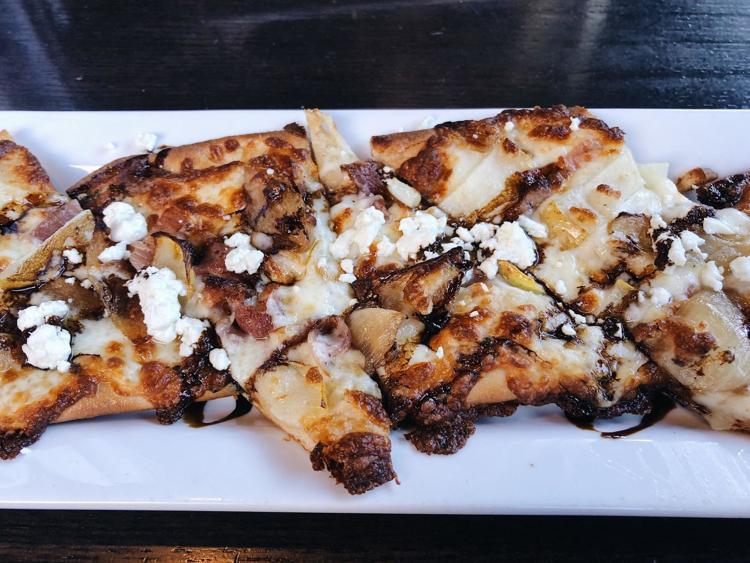 This menu item might be a little on the unexpected side, but I ended up loving the combination of pears and prosciutto. The flatbread is topped with pears, prosciutto, caramelized onions, goat cheese and drizzled in balsamic sauce. The combination reminded me of pineapple barbecue pizza but with a more sophisticated flavor. The soft texture of the baked pear and the goat cheese melts in your mouth. The sweet balsamic sauce complements well with the savory prosciutto and ties the dish together. 
Grilled Salmon with Balsamic Pear Reduction
Flat Branch came up with a new fall menu item with its wild Alaskan salmon dish glazed with a balsamic pear reduction sauce. It is also served with saffron rice and sautéed vegetables. Growing up in the Northwest with the harvest of fall fruits, the restaurant's chef Matt Arnall fell in love with pears and drew inspiration from his personal experience. The sweeter flavor of the balsamic pear pairs well with the savory taste of salmon. 
Basil Pear Martini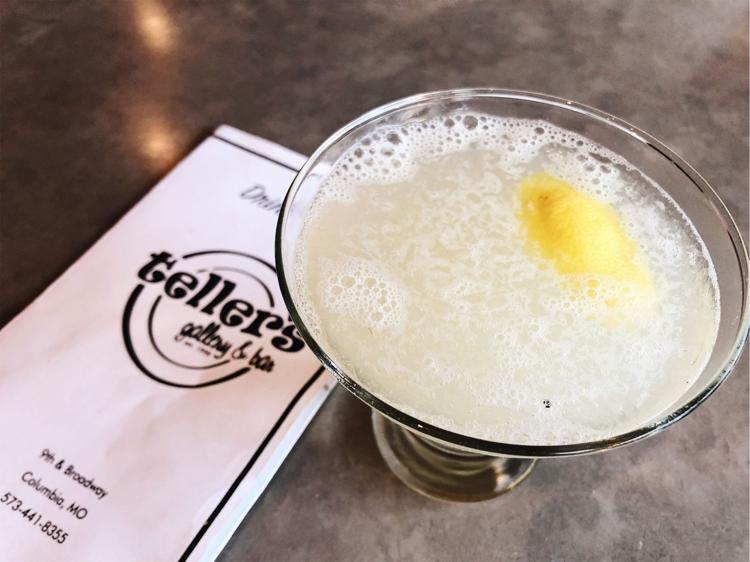 Not a fan of the texture of the actual fruit? No problem. You can still enjoy the sweet taste of pears with the cocktails at Tellers Gallery & Bar. Its basil pear martini is made with Absolut Pear vodka, pear nectar, lemonade, a splash of club soda and fresh basil and lemon. I could definitely taste the flavor of pear and lemon in this drink, without the alcohol being too strong. There is also a hint of basil at the end that makes it the perfect refreshing alcoholic beverage. 
Related articles