It's easy to eat healthy in your own kitchen, but let's be honest, few people have time to eat homemade meals three times per day. The decision to roll up to a fast-food restaurant is often made for two reasons: convenience and speed. Nutrition is sacrificed.
Healthier options are out there, but they seem to take a while and cost too much. Luckily, Columbia is home to restaurants that combine nutrition and speed without breaking the bank. These dishes will make your watch, wallet and waist happy.
Under five minutes
Crushed Red
2540 Broadway Bluffs Drive
The DeLUX Berry Crunch Salad, $9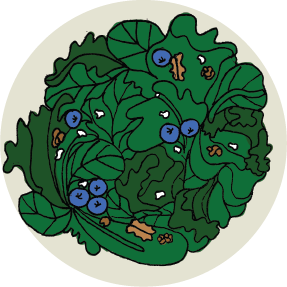 This is a great option for a fast, customizable meal, says Candace LaRocca, director of brand experience at Crushed Red. The salad is created with a bed of kale and mixed greens and features rainbow quinoa, black mission figs, blueberries, feta cheese and house-made granola on top. The meal is topped with lemon agave nectar dressing.
Make it faster: Online ordering has become increasingly popular, so Crushed Red recently reorganized its kitchen to include a separate chopping station designated for online orders.
Under 10 minutes
Nourish Cafe & Market
1201 E. Broadway
Marinara Bowl, $10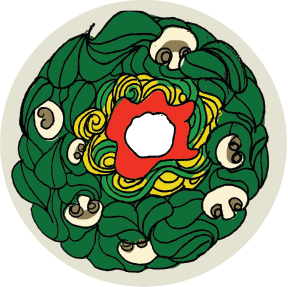 If you are looking for a salad alternative that doesn't skimp on the veggies, this is it. Pasta is traded for a blend of zucchini noodles and spaghetti squash. They are combined with sauteed spinach and mushrooms and topped with house-made marinara with cashew ricotta. The marinara bowl is vegan, paleo and customizable for other dietary needs, says Kalle Lemone, co-owner of Nourish Cafe & Market.
Make it faster: If 10 minutes is too long, the cafe has a cooler filled with pre-made entrees and nutritious drinks for a grab-and-go meal.
15 to 20 minutes
Main Squeeze
28 South Ninth St.
Fire Bowl, $9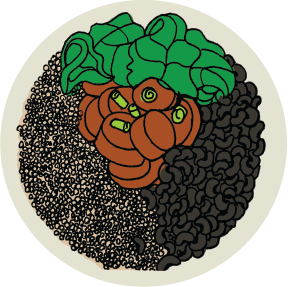 This organic dish is low in fat and high in protein. It consists of quinoa, black beans, greens, almond cheeze, roasted pumpkin seeds, chorizo and scallions.
Make it faster: Customers can call in their orders so they are ready for pick up, says Leigh Lockhart, owner of Main Squeeze. The restaurant also offers nutritious smoothies and fresh-pressed juices that can supplement or serve as a meal.
Five to 20 minutes
Range Free
110 Orr St. #101
The Sweet Potato Cider Bisque, Cup $4, Bowl $6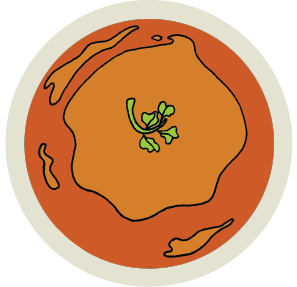 This soup is a tangy and sweet customer favorite made from sweet potatoes and hard cider. Making quality food is a challenging and labor-intensive project, says Anna Meyer, owner of Range Free. This means the restaurant's ingredients are all prepared in the morning, so the food is customizable for anyone with a dietary restriction, she says.
Make it faster: Though most of its dishes can take around 20 minutes to craft, the restaurant's soup is a good option for a quick meal. Soups rotate daily at Range Free, and the soup of the day is made in the morning and ready to be served by 11 a.m.