Picture this: It's Monday evening, and you've just gotten home after a long day. You inched along Providence Road because everyone else in Columbia left the office at the exact same time, and apparently you all live in the same direction. Who knew.
You kicked off your shoes, plopped down on the couch and propped your feet up. Then it hits you. A rumble so deep and sustained it borders on disturbing rises from the depths of your stomach. You don't want to cook. No one wants to cook. But you don't want to eat fast food, again. Your blood's going to turn into that cooking oil they use to deep-fry french fries.
So what's to be done? How does this cycle of madness finally end?
A St. Louis-based company called fit-flavors, which specializes in high-quality healthy meals ready to pop into the microwave, might be your solution. Fit-flavors offers deliverable, prepackaged options for all three meals of the day, plus plenty of picks for snacks. The average price per meal is around $10, says Jillian Tedesco, the company's founder and owner. All you have to do is have an order of at least $50 placed by each Thursday at 8 p.m., and you'll get meals, ready to heat, delivered right to your door. And now, that includes doors in Columbia.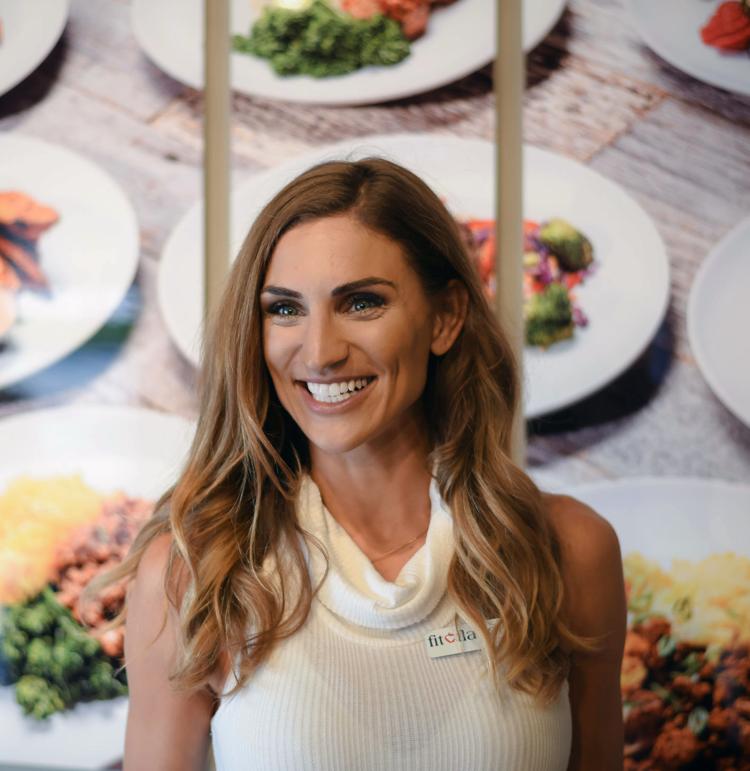 After spending 10 years as a personal trainer, Tedesco arrived at a fundamental truth when it comes to fitness: It really does start in the kitchen. After growing tired of seeing her personal training clients fail to achieve their goals despite grueling, sweat-inducing workouts, Tedesco started cooking meals for her clients on the side. It would earn her a little extra money and allow her to practice her passion for cooking.
"I've seen more people get results eating a certain way than working out, if they're not eating well and working out," Tedesco says. She took her side business more and more seriously as it grew, eventually enrolling in Le Cordon Bleu in 2010. "I was personal training, cooking on the weekends, and going to school at night, so it was full-time, seven days a week," Tedesco says. "It was crazy."
She grew the cooking business to about 600 meals a week and prepared each in her home kitchen. In 2013, she opened the first fit-flavors storefront in Chesterfield, Missouri, where customers could come in to shop seven days a week. A second location followed in 2015 and then a third in 2016. Now, e-commerce is allowing fit-flavors to find its way to Columbia.
"I feel like I get to help more people now because obviously we're cooking for thousands of people versus when I was training for just 50 people," Tedesco says. The way she gets to help so many is rooted in the food itself. Tedesco works closely with fit-flavors' executive chef, Chris Tucker, to make the food as tasty as possible. "Everything is done by hand," she says. "We do our own knife cuts. We hand-patty all of our burgers. All of our meatballs are handmade. Every sauce is made from scratch. Every spice blend is made from scratch. All of our stocks are made from scratch." These elements lead to flavor profiles that do a lot to dress up traditionally bland-tasting healthy dishes. The expiration date, which is five days from delivery, according to Tedesco, also speaks to the freshness and quality of the ingredients. These dishes aren't meant to live in the freezer for weeks at a time.
Some in Columbia are already devotees of fit-flavors. Stephone Allen and his wife, Kelsey, partnered with fit-flavors in January 2018 when establishing their own online fitness company, Allen Fitness. Kelsey is a respiratory therapist at Women's and Children's Hospital and helps postpartum mothers get fit through her website, The Confident Mama, and Stephone is a head coach at CrossFit COMO. They epitomize fit-flavors' target customers; Tedesco would call them "health-conscious busy people."
"It was a huge burden lifted for me, especially as a mom, having to prepare meals every night and making sure that not only us, but that our children were getting healthy foods," Kelsey says. Stephone agreed with her assessment, but he went beyond just the benefit to their super-fit household. He conceded that for those just getting started, "getting healthy" can be more than simply physically challenging. It can be intimidating and confusing. Stephone believes fit-flavors takes a lot of the guesswork out of the process.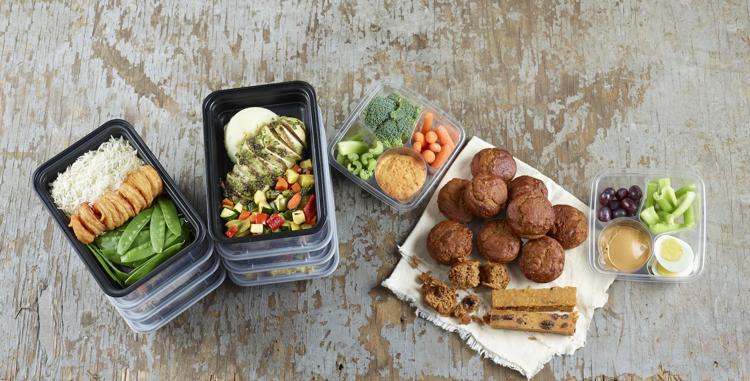 "If people are really serious about changing their lives around, nutrition has to be the top of that list," he says. "Fit-flavors lets you cook less and do more."
So often, meals are about coming together. Tedesco and the fit-flavors team want people to unite around nutrition. But that's not always easy for many of us. "We all, as employees, have been through that journey, and we know what it feels like to not feel comfortable in your skin or not have a healthy relationship with food," says Nikki Ownby, marketing manager at fit-flavors. "That's just not a fun place to be."
Like so many aspects of life, nutrition, though it might not come naturally or easily to some, can be taught, and fit-flavors believes in educating the public on just how important your diet and nutrition are to overall health. The company offers nutrition counseling from a registered dietician on staff. They offer email newsletters packed with the latest on nutrition and health. The company is about "more than just getting food delivered to your door," Ownby says. "We really envision a world where nutrition is simple and sustainable, and food is enjoyable."
From Jillian Tedesco, founder and owner of fit-flavors:
Meal: Chocolate chip protein pancakes
Specifications: Gluten-free, Nut-free, Vegetarian
Nutrition: 490 calories, 14 grams fat, 67 grams carbohydrates, 26 grams protein
Price: $8.25
From Nikki Ownby, marketing manager of fit-flavors:
Meal: Peanut chicken over Asian slaw
Specifications: Dairy-free
Nutrition: 510 calories, 28 grams fat, 21 grams carbohydrates, 46 grams protein
Price: $10.75
From Stephone Allen, Head Coach CrossFit COMO:
Meal: Muscle-maker
Specifications: Dairy-free, Gluten-free, Nut-free
Nutrition: 610 calories, 12 grams fat, 63 grams carbohydrates, 59 grams protein
Price: $9.75
Related links: