The holidays are a time for good food, family and cheer — and drinking. Alcohol continues to grow in popularity during the holidays, from champagne on Christmas to shots on New Year's Eve. Whether that indicates family is driving Americans to drink... well, we'll let you decide.
Since I can remember, my parents' drink of choice for the holiday season has been a bourbon and ginger. It made me think: What about Thanksgiving? There seem to be themed drinks for both Christmas and New Year's and even some generic winter-themed drinks. Seeing as how Thanksgiving is my second-favorite holiday, I think it deserves more. So, whether you're drinking to avoid those incessant questions about why you're still single, or if you're just being merry and celebrating Thanksgiving, I've got you covered. Here are four Thanksgiving-themed cocktails that are sure to make you thankful this season.
Cranberry Margarita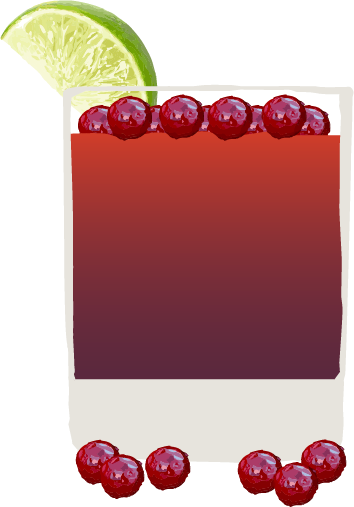 This cranberry margarita is just like your trusty, classic margarita — but with a twist. We eat cranberry sauce at Thanksgiving dinner, so why not put cranberry in a cocktail? Start with tequila, add orange liqueur (triple sec is my favorite, but any kind will do) and lime juice. Now this is where it really gets wild. Add some cranberry juice. Trust me, it'll be worth it. Salt the rim of a glass, pour over ice and garnish with some cranberries and limes. It's that simple and it makes a refreshing, unconventional cocktail that just might make Thanksgiving feel a little more festive. Read the full recipe here.
Spiced Pear Gin Cocktail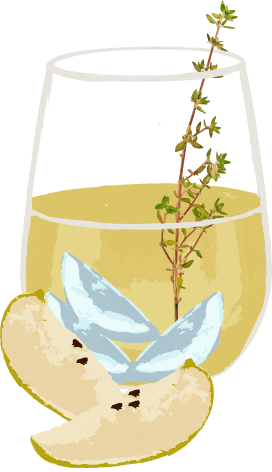 This cocktail is sure to warm you right up while it gets colder outside. Pears seem to be a forgotten fall fruit, especially during the holidays when there are so many different pear dishes you can make. Here's one that'll make the pear the most popular food at your Thanksgiving dinner table. Combine gin, pear juice spiced pear liqueur, lemon juice and cardamom bitters together. Mix and serve over ice. Garnish with thyme and pear slices. It's that easy to make an unforgettable drink your guests will love. Find the full recipe here.
Apple Cider Moscow Mule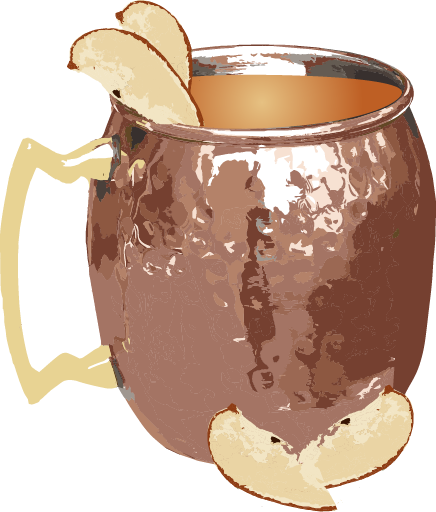 Everyone drinks Moscow mules for the Kentucky Derby, so why not apply that to Thanksgiving and drink apple cider Moscow mules? This four-ingredient cocktail is as easy as (apple) pie. Start with hard apple cider,  add ginger beer, Absolut citron vodka and lime juice. Mix and add a dash of cinnamon to spice things up. Pro tip: Ginger beer can be hard to find. Try looking at Trader Joe's — they seem to always have a pretty good stock. Aldi is pretty reliable, too. Follow the recipe here.
Pumpkin Pie Martini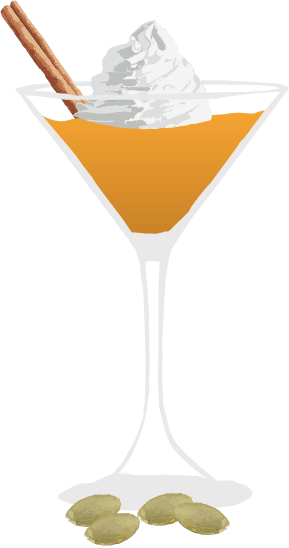 Finally, dessert. This combination might sound a bit strange, but trust me — it's delicious. This one is the most complex, but hard work pays off, right? For the martini, combine pumpkin spice vodka, dark rum, half & half, pumpkin purée, maple syrup and vanilla extract. I know it sounds like a lot, but you want this to taste like a real pumpkin pie, don't you? If you want to go the extra mile, garnish the rim with a combination of crushed graham crackers, cinnamon and granulated sugar. You can find the whole recipe here. 
Related links