Grab your scarves and denim jackets because October is here, which means its Oktoberfest time. Columbia is geared up for those celebrations — but there's a catch. What about our gluten-free friends who can't necessarily drink wheat– or barley–based beers?
This Oktoberfest, it doesn't have to be that way. Several beer hubs in Columbia are committed to making their Oktoberfest celebrations inclusive for anyone with a gluten intolerance. "People tend to associate gluten-free with taste-free," co-owner of Craft Beer Cellar Dan Campbell says. Local bars and retailers are offering gluten-free options such as wine, mead and cider, as well as gluten-free liquors such as some rum or vodka. Not to mention that gluten-reduced beers, as beer can't be fully gluten-free, have recently become more widely available.
Vox sat down with the owners of these bars to find out what drinks to go for and how they taste. So, grab some friends, head downtown and raise our glasses.
Craft Beer Cellar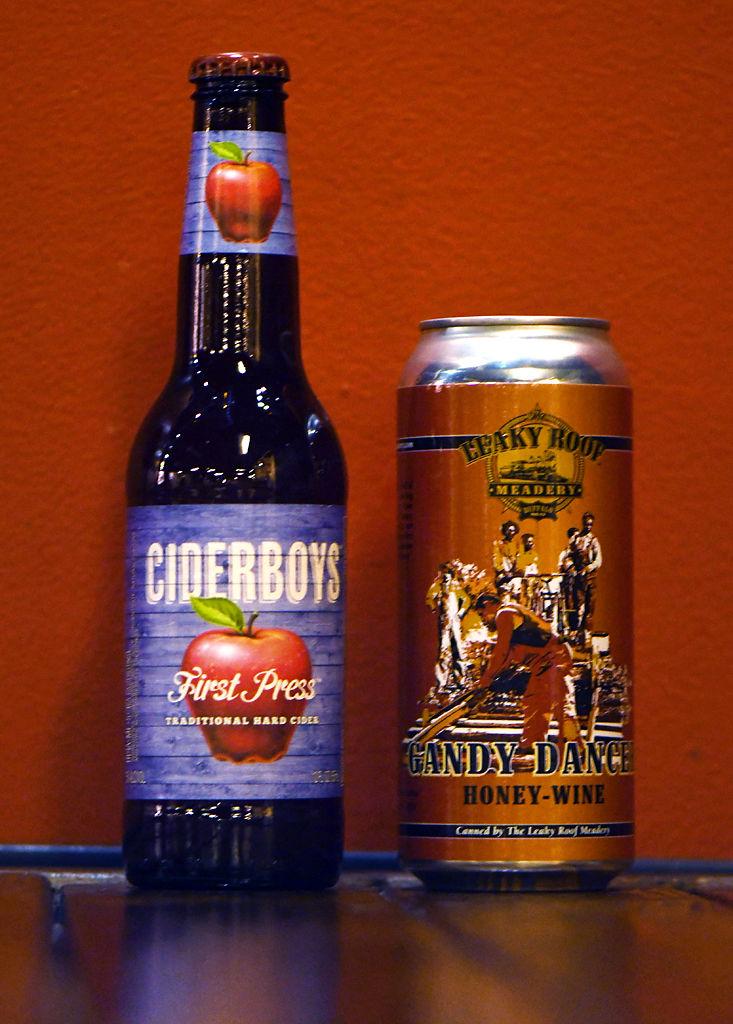 Daura Damm, $1,75; CiderBoys Cranberry Road and Grand Mimosa ciders, $2; Gandy Dancer mead, $2.75
Among the bars and stores embarking on an Oktoberfest celebration is Craft Beer Cellar. About a quarter of this store is completely gluten-free, thanks to its wide selection of cider, mead, wine and gluten-free liquor.
The store has a few gluten-reduced drinks ready to be poured, including Daura Damm. A gluten-reduced lager from Spain, this beer has a light and bready taste, like the beers you know and love, Campbell says. Get in the fall spirit with CiderBoys seasonal ciders Cranberry Road and Grand Mimosa. If you're feeling something a little sweeter, grab a Gandy Dancer mead, a carbonated honey wine that is sure to make your day bubblier.
Günter Hans
French sangria, $6; on-tap wines, around $8
Yearning for an authentic European atmosphere? Head over to Günter Hans. Owner Lydia Melton has ensured that there will be plenty of gluten-free options, such as its French sangria. This drink is infused with fresh fruit and blackberry liquor. On-tap wines are also available, and its liquor selection allows for plenty of gluten-free cocktails to be made.
International Tap House
Apple Jax, $8
It might be a Mecca for beer drinkers, but during Oktoberfest this year, iTap has options for everyone — even those who steer clear of gluten. Its "beer cocktails" can also be made with cider, meaning the gluten-free festivalgoers can enjoy just as many drinks as those there for regular beer. One must-have cider cocktail is the Apple Jax. This cocktail tastes bright and refreshing with a warming cinnamon twist at the finish, manager Jon Plawsky says.
On Oct. 28, iTap will host an Oktoberfest celebration complete with games and a live German-themed band.
The process of brewing these gluten-reduced beers isn't easy, writes Glenn BurnSilver at byo.com (Brew Your Own). To put it simply, the brewing begins with bringing 2.5 gallons of water to a boil and then stirring in sorghum syrup. Sorghum is a grain, and its end taste is sweet. Once this grain is added, the water is returned to a boil, hops are added and the mixture continues to boil for 60 minutes. Then voila! You've got a beer, sans gluten.