"To be honest, I started GraceCake by chance," local baker Funing Li, who goes by Grace, says while looking at her daughter Hannah fondly. "My daughter is my biggest inspiration," Grace says. "She also becomes my business partner along the road." Hannah giggled a little bit hearing the phrase "business partner" coming from her mother.
Grace started selling mooncakes, a traditional Asian dessert with crust and rich filling like egg yolk, mung bean or read bean, through the social media app WeChat shortly after her family moved to Columbia in 2019. Since then, she has been hearing from the local Asian community about how much they've missed these types of baked goods.
Most of her customers are international Chinese college students who grew up with this dessert and had been longing for the sweet taste ever since they left home. She also has customers who are older-generation Chinese immigrants, who have told Grace that her desserts remind them of their childhood.
"I realized that many local Asians, especially the Chinese community, like my desserts,"Grace says.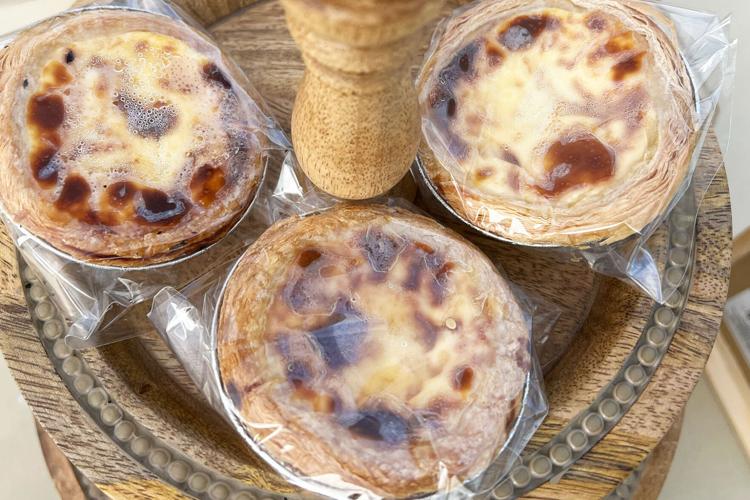 Before Grace, only a few places in town had traditional Asian desserts, including the Asian-owned Hong Kong Market and U Knead Sweets. The Hong Kong Market usually has egg tarts every Friday, and the market offers packaged mooncakes, too. But desserts from U Knead Sweets are more general than traditional Asian ones.
Grace is the first baker in Columbia who offers freshly baked mooncakes and egg tarts on a regular basis.
Encouraged by her daughter Hannah and knowing the need for traditional Asian desserts in Columbia, Grace decided in early 2021 that she wanted to start her own online Etsy shop called GraceCake.
But to open an online shop for her cakes, Grace needed to find a commercial kitchen first. Coincidentally, an ad for CoMo Cooks showed up on her Facebook page soon after she decided on idea of her online shop. "So I just clicked it and applied for the usage of their commercial kitchen," Grace says. "It feels like fate."
In May 2021, GraceCake officially opened and started taking orders from all over the country.
Then CoMo Cooks asked Grace if she wanted to host a stand and sell her baked goods at the Columbia Farmers Market from Oct. 9 through Oct. 30.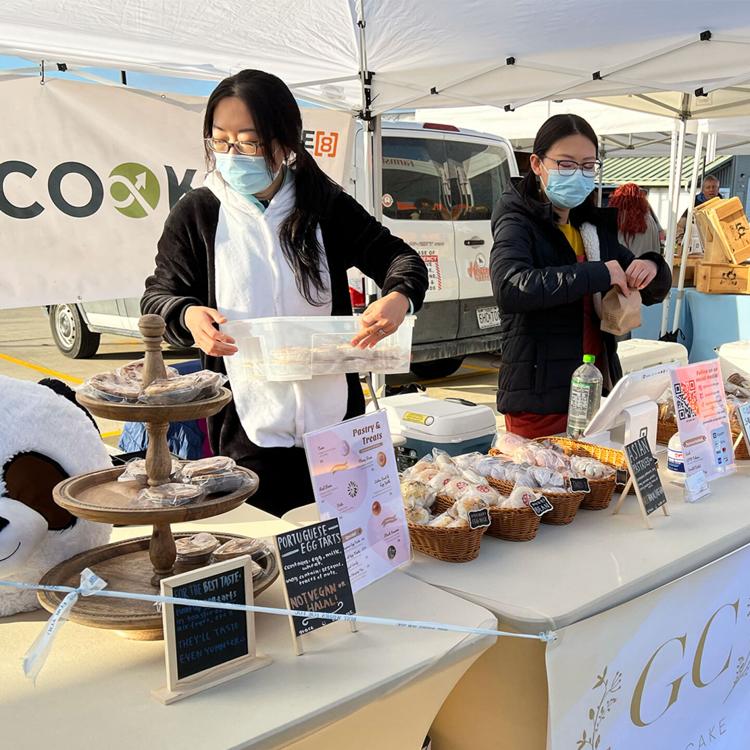 "I'm so blessed," Grace says. "I didn't anticipate the business to grow so well."
For Grace, GraceCake is not merely a business. "It gives my life another purpose," she says.
Grace was selling her homemade desserts when her family was in Columbia, South Carolina, where she and her husband Peter did their Ph.D. studies. Grace dropped out of the program to become a stay-at-home mom for Hannah.
"Being able to stay with my kid is way more important than a Ph.D. to me," Grace says.
But as a stay-at-home mom, Grace faced pressures from her mother and other relatives who thought she ought to find a "real job." She also questioned herself since she was not in love with her engineering major.
"I didn't know what I can do other than taking care of my family," Grace says. "I love looking after my families, but I just thought it would be great if I could have something for myself, as my own career."
One day by chance, sparked by conversations with friends who complained about the lack of authentic Asian desserts in Columbia, South Carolina, Grace thought that she should give baking a try. Her home bakery journey had just begun.
On Oct. 30, Grace had been selling egg tarts and mooncakes at the Columbia Farmers Market for four weekends. "I really appreciate the chance," Grace says as she put more mooncakes on the stand. "I learned a lot about our community in the market and it feels good to give something back."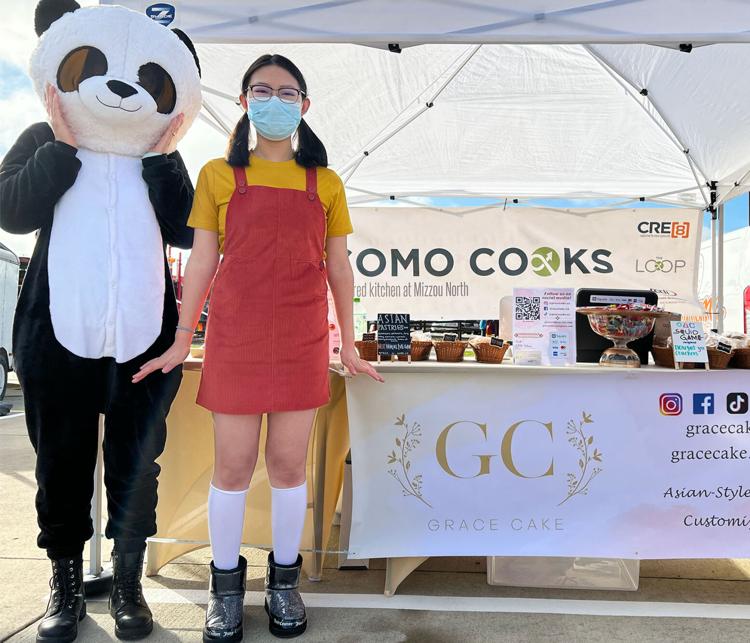 It's only 10:45 a.m., and one genre of mooncakes had already sold out.
"I hope more people from our community can see the good side of Asian culture and Chinese culture," Grace says while arranging the egg tarts. "We have good food and desserts. Not just Panda Express."
Although their sales at the Columbia Farmers Market have ended, GraceCake still takes orders on Etsy and by email. Grace also started collaborating with Hitea in October and is doing a pop-up in Hitea this month. For now, a physical shop is not in Grace's plan, but she is open to all kinds of possibilities.
"All I can do is to work hard and try to walk each step right," Grace says. "The rest is left to God." 
Related Stories