Grocery shopping can be stressful, but it is a necessary part of life. Most of us wish the task would be easier, quicker and cheaper. But there's no need to dread this unavoidable errand. With so many great places to grab groceries in Columbia, there's really no excuse to stall your shopping.
Locally based stores
You buy books, clothes and olive oil in local shops, but do you buy your groceries locally, too? Help support Columbia's economy, and give these spots a try.
For fruits and veggies:
Catering to those looking for a range of organic and non-GMO foods grown nearby is Clover's Natural Market. It also has gluten-free and sugar-free selections. Owners Patty Clover and Scott Nirmaier bought the store from its founder over 20 years ago. There are two Columbia locations at 2100 Chapel Plaza Court and 2012 E. Broadway.
The Columbia Farmers Market runs through winter. Vendors move to the Parkade Center at 601 Business Loop 70 W. beginning with the Thanksgiving Market in late November. The regular winter market operates there from 9 a.m. to noon every Saturday through the first week of March. The market returns to its usual outdoor space and kicks off the spring season March 9. Gaby Weir, a local personal chef, says she goes to the market whenever it's open to get fresh produce for her clients and family.
Root Cellar, at 1005 Park Ave., originally opened in 2001 and came under new management in 2011 with owners Jake and Chelsea Davis. Foods from all regions of Missouri can be found inside. The store offers a new take on produce by providing subscription boxes with foods from local farmers. The boxes can be personalized and exclude anything that you don't want. The service runs from early April to late October with the option to pause a subscription for up to four weeks if you go on vacation.
For meats:
Barred Owl Butcher and Table is a restaurant and whole-animal butcher shop — meaning it uses as much of the meat from the animal as possible. The shop, which opened its doors in June 2017, is connected to the restaurant at 47 E. Broadway. The shop works with area farmers to bring local meats to your dinner plate. In addition to cuts of meat, you can purchase broths and sausages.
Hoss's Market is reminiscent of a classic German butcher shop. Located at 1010A Club Village Drive, Hoss's is filled with fresh-cut meats, fish and cheeses. The store also has shelves of wines to explore. Co-owner Trish Koetting says employees can help pair meats and wine for the perfect flavor combination.
For international ingredients:
A&Y Global Market sells products from Europe, the Middle East and southern Asia. Owner Youssef El-Tayash says the store has pita bread shipped from St. Louis once a week. The store at 15 N. Fourth St. also offers sliced lamb, goat, chicken and beef, in addition to produce, dried or canned beans, sodas and chocolates. All the meat is halal, meaning it fits the dietary standards prescribed in the Quran.
Specializing in ingredients from Asia, Hong Kong Market is located at 3510 Interstate 70 Drive. A long wall holds enough types of ramen noodles to satisfy any budget-conscious shopper. The freezers are stocked with frozen dumplings, potstickers and other reheatable delights.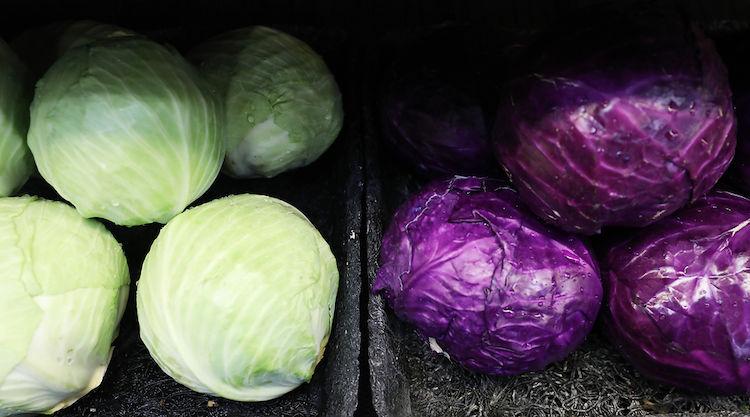 Lee's Market is another source of Asian food products in Columbia. The family-run store at 700 Cherry St. doesn't just carry groceries. The shop also stocks an array of chopsticks and cookware.
Los Cuates Latin Store at 2908 Paris Road doubles as a grocery store and a hole-in-the-wall Mexican restaurant. The lower floor houses the grocery store with Mexican and Latin specialty ingredients to make authentic dishes.
Chain grocery stores
Aldi is an international discount grocery chain. Before you go, bring a quarter deposit for a shopping cart and pack your own plastic or reusable bags. Aldi doesn't provide bags to use. Weir recommends Aldi; she says she shops there to find the best-priced organic food. Aldi doesn't just have food, but also pots, pans and household goods. Visit the store's website and enter your zip code to find the special deals happening each week. Aldi has two locations, one at 807 Business Loop 70 W. and one at 1000 E. Green Meadows Road.
Gerbes' selection of Boar's Head meats and cheeses is unlike that of any other grocery store in Columbia — an oasis for maple-glazed ham addicts. In addition to all that meat and cheese, it has a large natural foods section with organic and gluten-free foods. Gerbes bakes its bread daily and even has doughnuts and bagels sold individually for a quick pick-me-up or to quiet hungry kids while you're shopping. For those looking to shop and donate at the same time, Gerbes has its Community Rewards program. Shoppers can link their Plus Card to a specific local nonprofit to help raise funds for that organization. Gerbes' is located at 1729 W. Broadway and 2900 Paris Road.

Hy-Vee is more than just an employee-owned grocery store; it's a small restaurant, too. At meal times, it has heavy foot traffic as people visit the Market Grille Restaurant for dishes such as fried chicken, Chinese food or pizza slices. For a Sunday treat, try its $15 brunch and $9 bottomless mimosas. Hy-Vee's Fuel Saver card benefits customers who frequent the store. When you buy Fuel Saver-designated products, you'll earn discounts on gas purchases at Hy-Vee Gas. Hy-Vee has three locations across town at 3100 W. Broadway, 405 Nifong Blvd. and 25 Conley Road.
In 2003, Bo and Trish Sharon founded Lucky's Market in Boulder, Colorado, a grocery store that specializes in pesticide-free and non-hormone enhanced foods. The store offers a huge vitamin section and an apothecary area with everything from natural remedies to scented candles. The apothecary section even has its own monthly magazine called Health and Happiness Magazine. Weir says she frequents Lucky's when shopping for her clients who have dietary restrictions or are health conscious. But these aren't just health foods. You can pick up a draft beer at the bar to sip while you shop. Lucky's Market is located at 111 S. Providence Road.
Moser's was started by Roger Moser in 1982. It is a mid-Missouri chain that boasts in-house butchers who cut meat daily. If you can't find the cut you want, the staff is happy to slice up exactly what you're looking for. Once you have your meat, check out the giant sauce aisle to marinate, dip or drench your dinner in. It offers daily double-coupon deals, and weekly special promotions can be found on its website. The coupons can be printed or found in store. There are three locations in Columbia at 705 Business Loop 70, 4840 Rangeline St. and 900 N. Keene St.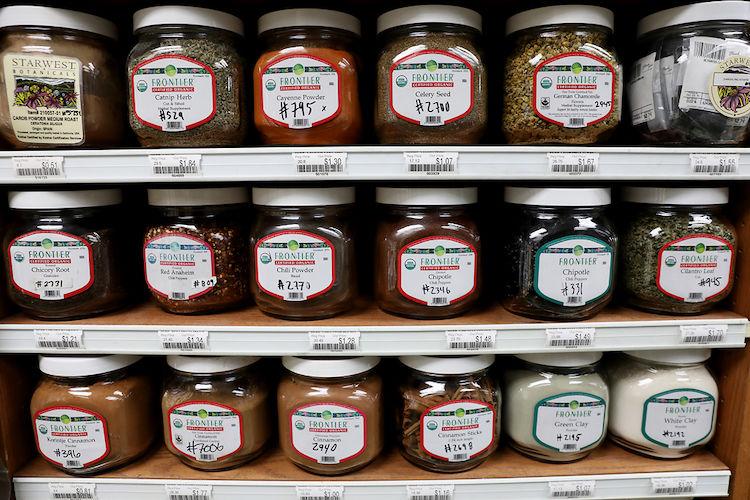 St. Louis natives will be well-aware of the food Schnucks has to offer. Founded in 1939 as a family-owned supermarket, it stands as a pillar of Midwest grocery shopping. The Columbia store possesses a large walk-in cooler and an extensive wine, beer and liquor section. The deli has a sprawling cheese selection to explore and its salad and soup bar has chicken and dumpling soup that is worth the drive alone. Shoppers enjoy interacting with longtime cashiers, such as Tom Oleski. He was the 2017 recipient of the Sherman Brown Jr. Award from the Columbia Missourian Progress Awards, which is given out to a Columbian who serves their neighbors. On the website, Schnucks provides printable coupons as well as Schnupons, the company's take on digital coupons. Customers can go online and pick out the deals they want for their next shopping trip. Once you get to the cashier, give them your phone number, and the coupons will be applied to the transaction. Schnucks is located in the Forum Shopping Center at 1400 Forum Blvd.