Summer is right around the corner, and with that comes bright, fruity drinks. Rather than sipping your usual concoctions, why not try something with a bit more substance? Ranked by the amount of food featured, these local drinks are the solution to your cravings for both nosh and refreshment. The more garnish in the drink, the fuller one should expect to be after indulging.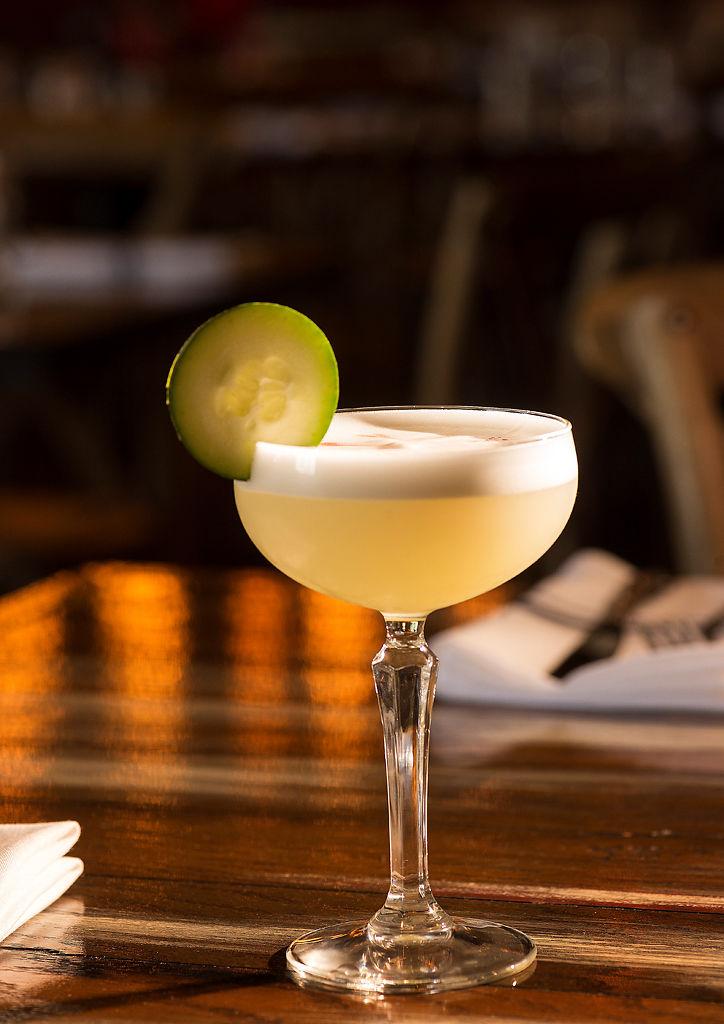 Where: Barred Owl Butcher & Table
Drink: Owl at the Moon
Eat: Cucumber slice, egg white
Cost: $9
The unexpected ingredient that makes the Owl at the Moon light and fluffy is egg white. With the house-made, cucumber-infused gin and a spicy simple syrup made with Thai chili, this drink is the complete package. Bar Manager Andrew Ruth says the drink has a light and fresh demeanor with a citrus quality that ends with a bit of a kick. He says it's a creation that you won't find anywhere else, and it originally came from experimentations with a gin sour recipe. Ruth says the bartenders perform trial and error with new drink recipes frequently.
Where: Confetti Craft Co.
Drink: The Pink Ladies
Eat: Grapefruit gummy bears
Cost: $7
Brieleigh Monson, a project assistant at Confetti Craft, describes this cocktail as sweet with a little tartness thrown in. Vodka, a house-made simple syrup, grapefruit juice and apple juice make it a delicious drink with a pretty hue. To top it all off, two grapefruit flavored gummy bears make a small splash.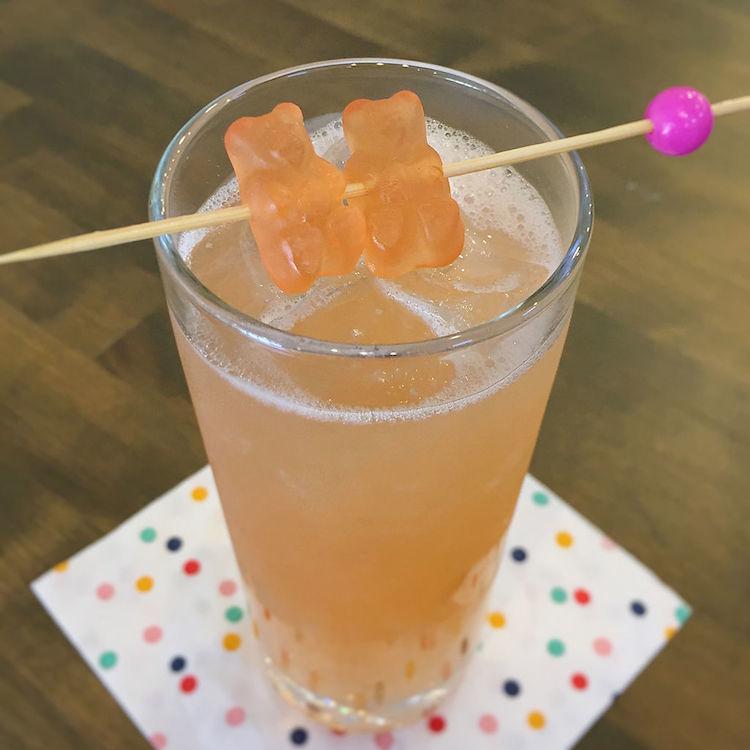 Where: Room 38
Drink: Bloody Mary
Eat: Blended peppers and tomatoes, and an olive, lemon and lime garnish 
Cost: $9.50; $6.50, Sunday Brunch
Joe Fisiorek, one of the managers at Room 38, says the drink starts with a house-made pepper blend of jalapeños, red and green bell peppers, habaneros, ghost pepper, serranos peppers and Anaheim peppers, which are then mixed with a bloody mary concoction. You can choose from a pickled, ghost pepper or seven pepper-infused vodka or pickled vodka. Top top it all off, the drink is garnished with a salt and pepper rim, olives, a lemon and a lime. If you would rather a more mildly infused alcohol, Fisiorek recommends the cucumber lemon gin. He says that customers might not want to order a food item to go along with the drink because it could be a little too heavy.
Where: Gunter Hans
Drink: Sangria
Eat: Fresh fruit soaked in wine
Cost: $6, $4, Thursdays
Don't expect a big drink out of this one. Served in a small wine glass with a thick stem, the sangria rests at the bottom with the fruit floating at the top. The sangria is a red wine-based drink that is infused with fresh oranges, limes, lemons and Chambord black raspberry liquor. "It's rather delicious," Lydia Melton, owner of Gunter Hans, writes in an email. Indeed it is, especially for just $4 on Thursdays.
Where: Andy's Frozen Custard
Drink: Old-Fashioned Freeze
Eat: Creamy custard
Cost: $4.19, regular; $5.14, large
Two scoops of vanilla custard. 'Nuff said, right? Although this drink is similar to a root beer float, Andy's manager Tressa Clouse says the customer should expect a little more custard in the freeze — frozen custard that is blended with your favorite soda. Andy's offers Coke products and a half root beer, half cream soda mix as part of this treat. Clouse says that though the freezes are equally as popular as the shakes, they wont be found on the menus of many other ice cream shops.