We all know the feeling: It's almost dinner time, and cooking isn't in the cards. Food delivery is an easy alternative and has become increasingly common during the pandemic. According to Statista, a business data company, the food delivery market is expected to reach $28.5 million this year. But it isn't always the healthiest option. It's no secret restaurant food is more calorie-dense than home-cooked meals, but that doesn't mean you have to sacrifice your health every time you order in.
There are ways to order smarter; it's about knowing what's in your food and its nutritional value. "People need to be educated so that they are able to select healthier options," says Katherene Osei-Boadi Anguah, an assistant professor in MU's Department of Nutrition and Exercise Physiology. Being aware of how various foods affect your body can help you make informed decisions when ordering takeout. For example, Osei-Boadi Anguah says some salad dressings can be very high in fat, so it's better to opt for a lighter vinaigrette rather than a creamy ranch dressing.
"I would try to stick to things that you know are better for you," says Leigh Lockhart, owner of Main Squeeze Natural Foods Cafe. "Choose things that are the least processed and the least fatty and carby as possible." Processed foods, which are common at many chain restaurants, can be high in salt, added sugars and unhealthy fats. Lockhart says a good way to avoid this is to order from locally owned restaurants, which generally have more homemade products than chains.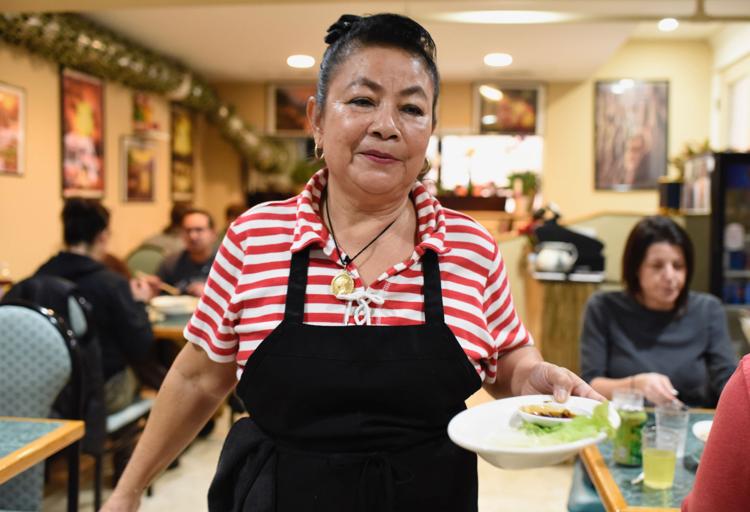 No matter where you order from, you can alter your meal with your health in mind. "If you're going to get a pizza, maybe get a pizza with a lot of vegetables instead of pepperoni," Lockhart says. Even little changes to your order can increase the nutritional value of a meal. "Instead of ordering a soda, you may just get a bottle of water," Osei-Boadi Anguah says. Choosing water over soda eliminates up to 200 calories and your sugar intake.
There are a few rules of thumb to help you make mindful takeout choices. Order sauce or dressing on the side. A sauce can add hundreds of calories, and getting it on the side can eliminate unnecessary consumption. Avoid dairy in takeout meals, and ask the restaurant to prepare your dish with less or no cheese to lower the fat content. Swap out thick crust for thin and white rice for brown to reduce your carb intake with little difference in taste.
The healthiest — and cheapest — option when it comes to eating is cooking your own meals, since you know exactly what's in them. "It's really hard to control what is in the food you're eating when you eat out," Lockhart says. Her biggest tip is to eat at home as much as possible. Osei-Boadi Anguah has the same advice. "As much as you're able to do your own food prep at home, do it," she says. When you're unable to, order smart.
To help you on your road to healthier takeout, Vox rounded up a few options from local favorites.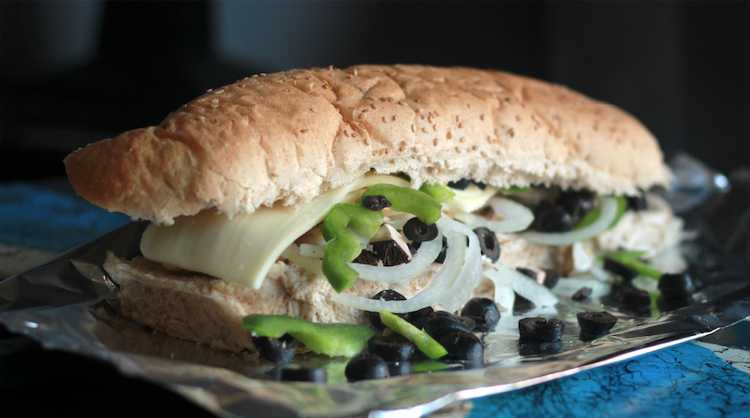 Vegetarian sub: This sandwich is jam-packed with vegetables. It's loaded with mushrooms, olives, green peppers, onions, tomatoes and Swiss cheese.
Make it healthier: Eliminate the mayo, mozzarella and American cheese to cut out fats and sodium. Add spicy brown mustard for a tasty spread with only about 10 calories per serving.
Four locations: 209 S. Eighth St., Columbia, MO 65201; 601 Business Loop 70, Columbia, MO 65201; 805 E. Nifong Blvd., Columbia, MO 65201; 2105 W. Worley St., Columbia, MO 65201
Phone: (573) 449-1919
Tom Kha soup: This hearty, spicy soup is filled with chicken, tomatoes, onions, mushrooms and cilantro, all together in a creamy coconut milk broth.
Why it's healthier: The coconut milk in this dish is an alternative to an ingredient such as heavy cream, but it provides the same rich flavor.
Location: 905 Alley A, Columbia, MO 65201
Phone: (573) 777-3108
Buddha Bowl: With brown rice, tofu, cabbage, broccoli, carrot, scallions, sesame seeds and a sesame-ginger dressing, this dish will leave you full and happy.
Why it's healthier: Main Squeeze has plenty of healthy options, but this bowl is protein-packed. The veggies add flavor and nutrients.
Location: 28 S. Ninth St., Columbia, MO 65201
Phone: (573) 817-5616
Grilled chicken salad: Grilled chicken, sauteed mushrooms and onions topped with lettuce and shredded cheese pack in the Mexican flavor without the calories.
Make it healthier: Order this dish without the cheese or have it on the side.
Location: 3306 W. Broadway Park Court, Columbia, MO 65203
Phone: (573) 445-2946
Steamed chicken with mixed vegetables: The chicken and vegetables are prepared with garlic and scallions. Add a side of Szechuan sauce to spice it up.
Make it healthier: Swap out the rice for extra steamed vegetables for more nutrients and fewer carbs.
Location: 215 N. Stadium Blvd., Columbia, MO 65203
Phone: (573) 499-0001
Related Stories