In preparation for Vox's annual farm-to-table dinner, Columbia Grown, we're running a short special series called "Here's The Dish." Each week, we'll spotlight a local seasonal ingredient or a talented local chef working with farm-to-table foods. Watch this space for interviews, recipe ideas and quick tips as we gear up for the big night.
---
If there's one thing Amanda Elliott has learned, it's the powerful connection between art and cuisine. After working for a gallery in New York, Elliott switched gears to pursue a career in the kitchen, where she now channels her training in art history into each of her farm-to-table creations.
"I feel like now probably more so than ever before, I've been able to apply artistic principles into what I do," she says. 
At this year's Columbia Grown, the imaginative chef is preparing the evening's main course. Drawing inspiration from her trip to Yucatan, Mexico, Elliott plans to replicate the peninsula's traditional dishes through local ingredients. The entrée includes beer and honey pork ribs and beet tamales.
With the four-course meal just two days away, Elliott discussed with Vox her unconventional cooking mantra and the diversity of farm-to-table flavors.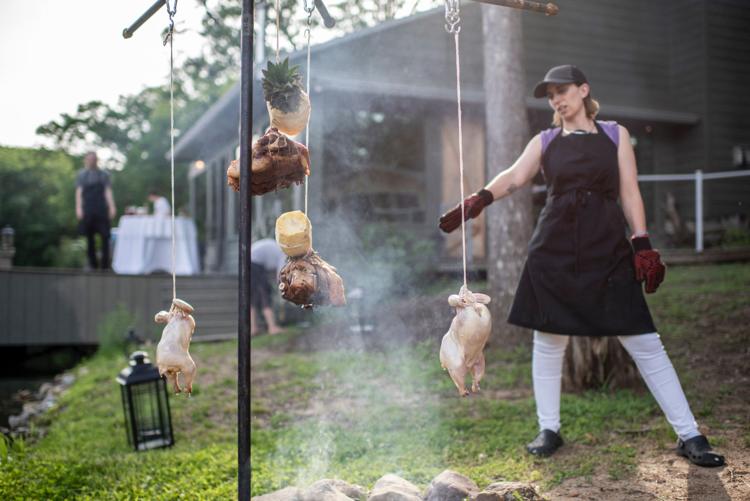 Describe your journey to becoming a chef. Where did you start?
I was in a pretty high-stress job, and going to culinary school was really a de-stressor for me. I realized that it was something that was going to be pleasurable. ... It's rare that sometimes people can find that aspect in their employment.
After I graduated, I worked at a couple restaurants in the city — Mas Farmhouse and Craft. Those were places that were real farm-to-table-centric at the time. This was back in 2005. There wasn't a whole lot of that. 
From there, I would dip in and out of different restaurants. I also started working in the private sector. So I did a lot of private and personal chef work, and then I ended up starting my own catering company.
I also worked for a nonprofit that taught culinary (arts) to people that had been either incarcerated or other circumstances. … It's called Project Renewal; it's a big homeless nonprofit. And the culinary school was a different branch of that nonprofit. They had their own catering facility, so they would both cater to the shelters. Through that catering, they had a culinary school that basically brought those people who had been incarcerated, taught them culinary (arts) and put them in job placement.
How would you describe your style of cuisine?
'Wabi sabi.' It's a Japanese term for the art of imperfection. In terms of the style of plating, it's imperfectly beautiful. It's beautiful, but it's not perfection. I like things basically unconventional.
If you only had one night left on Earth, what would you eat for your last meal?
That's a tough one. It would probably be a carnitas taco. It's just perfect. They have their crispy bits, and there's lots of fat, and it's cut with white onions and cilantro. It's very simple, and it's just so delicious.
What is your favorite ingredient to work with? Why?
It changes; it always evolves. I'd say that currently, as of today, my favorite is Togarashi. That's what I've been cooking the past couple days with quite a bit because I've been doing some recipe development. It's a Japanese chili spice. …I've been doing it a lot with vegetables, so like asparagus and green beans.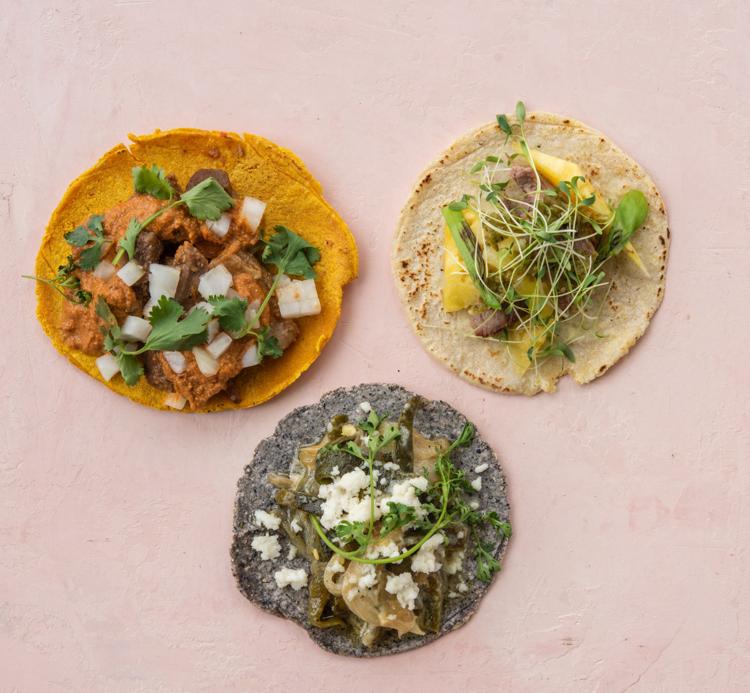 Do you have a favorite unusual snack?
Probably nori — I like that as a seaweed chip. They were popular a couple years ago, and they've kind of fallen out of popularity, but I still like those. And then I like this sun-popped popcorn that comes from upstate New York. It's so good. It's called BjornQorn.
What does Columbia Grown mean to you? Why is the farm-to-table movement important to you?
Columbia Grown is important to me because I think of all the support that it's giving to the community. As the farm-to-table movement keeps growing, hopefully it becomes the norm, rather than being "a farm-to-table movement."
… I think people have this idea of what farm-to-table food is, and it doesn't have to be anything. There's countries around the world where they just grow food that's local and then they make that type of cuisine. Sometimes in our heads we have this established thought of, "oh, farm-to-table cuisine is this." With this particular dinner, I hope that they're able to see you can take local produce, and you can make it into so many different flavors and flare. It doesn't have to just fit into one box.
Related links