In preparation for Vox's annual farm-to-table dinner, Columbia Grown, we're running a short special series called "Here's The Dish." Each week, we'll spotlight a local seasonal ingredient or a talented local chef working with farm-to-table foods. Watch this space for interviews, recipe ideas and quick tips as we gear up for the big night. Tickets are now available for the main event, so get 'em while they're fresh! 
---
Calm, cool, collected: That's the kind of vibe chef Shelly La Fata sports in the kitchen. A graduate of MU's international peace studies program and former manager of the Peace Nook, La Fata works well under pressure, operating her kitchen with ease. She reflects a mantra of confidence and patience as she prepares a realm of tasty fillings for her farmers market ravioli dishes. With a passion for all-things local, the plant-based chef serves up a range of heavenly bites at the market — from giardiniera, a mix of marinated and pickled vegetables with green olives, to her grandmother's buttery pecan shortbread cookies. 
A fourth generation Italian, La Fata said in an email she "was raised to obsess over food." Last year, La Fata rented a car for a month-long trip in Italy, where she was "introduced to an extreme quality of product and how much pride people take in that," she says. "It really struck me that things can be simple and at their best at the same time." 
Supporting CoMo's foodie scene, La Fata is a "runner" at this year's Columbia Grown event. In preparation for the four-course meal, she'll be assisting the other chefs by grabbing whatever ingredients the team needs before the big night.
As Columbia Grown kicks off next week, Vox joined La Fata in the kitchen to hear more about her Italian roots, plant-based focus, and, of course, why local ingredients are always the best.
Describe your journey to becoming a chef. Where did you start?
I've always just been obsessed with food. When Broadway Brewery opened, I got a position in their kitchen as one of my first cooking positions, and that's when I realized I wanted to cook professionally and work with local farmers as much as possible.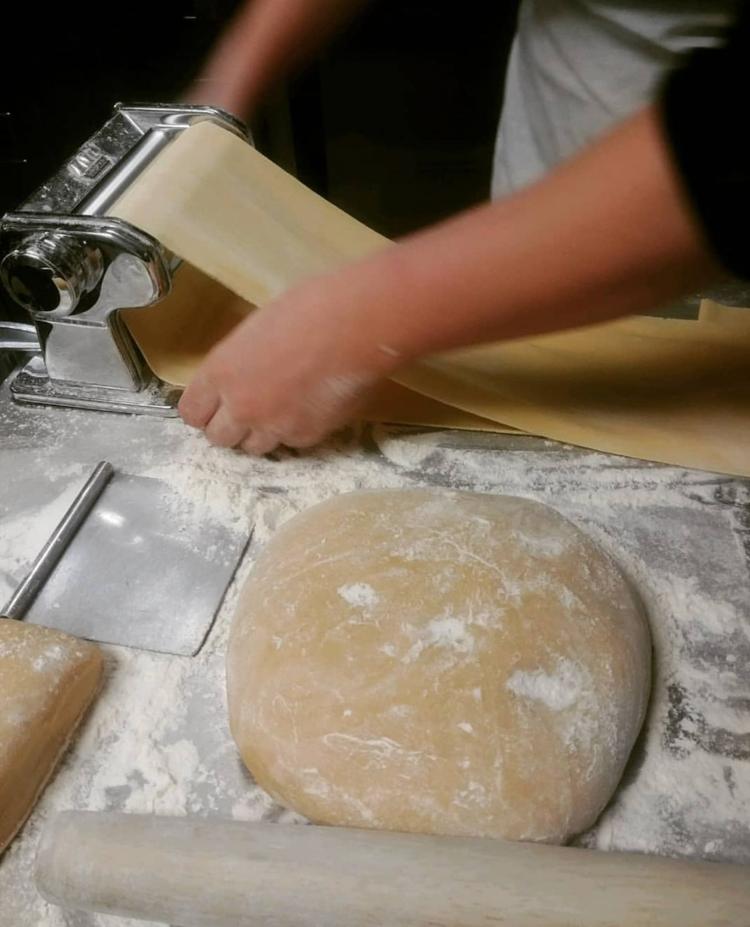 ... Then I moved to Austin, Texas, and went to culinary school. It was a plant-based school called The Natural Epicurean owned by a yoga studio. It was a really unique program. Before we ever cooked, we learned about the digestive system, and yoga was a part of our curriculum. Another big part of our program was a business portion and visualizing how you were going to use the skills you'd learned. I wanted to come home and be back with my community and share the skills and the passion that I had cultivated with Columbia and the people here.
When I moved back in 2011 or 2012, I started a small company called Sorella Natural Foods. "Sorella" means "sister" in Italian. At that time, I was writing menus and doing home meal delivery, and the kinds of people who were my clients were really busy doctors or folks who were sick, and they needed a really nutrient-dense meal program. I was juicing and making cashew milk and fresh prune juice. I was really on a kick of nutrient-dense, plant-based foods.
At this time, I'm exploring my Italian roots and working with a lot of pasta. I have a booth at the Columbia Farmers Market selling pasta, Italian cookies, sauces and pickles.
In a couple weeks, I'll be leaving town for the summer. I manage the Ozark Mountain Biscuit Company's festival kitchen as their tour kitchen manager ... We're going to travel the country until the end of October. ... It's a really fun job that has taught me a unique set of skills specializing in mobile food vending.
How would you describe your style of cuisine?
I would say it is plant-focused and seasonal. I mean that's really what Italian food is, too — they're using the ingredients that grow around them and just making the best out of them.
If you only had one night left on Earth, what would you eat for your last meal?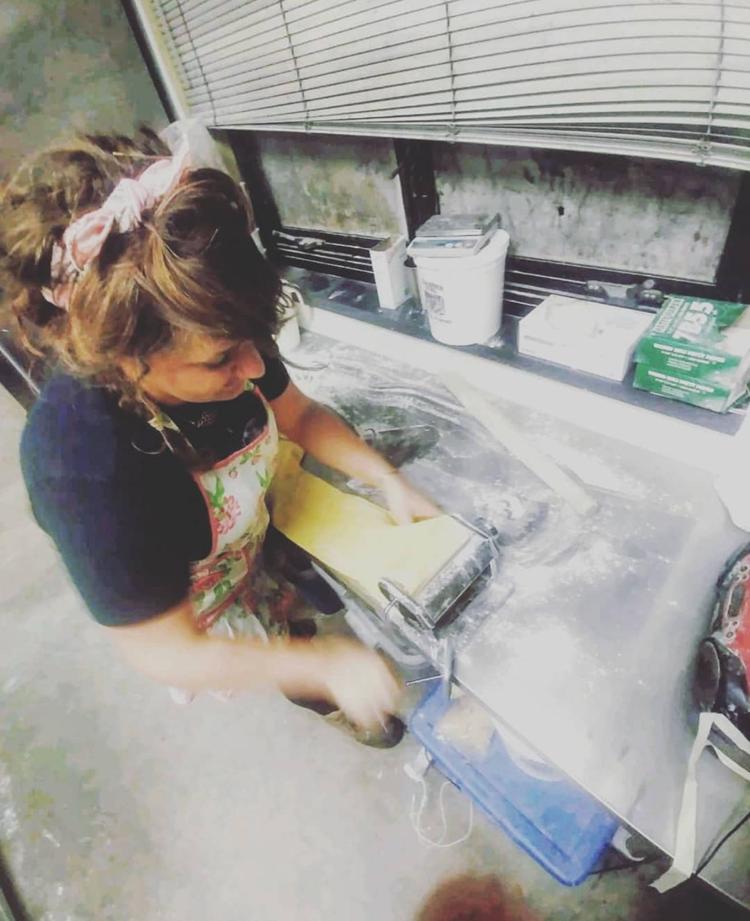 I would probably eat eggplant in Sicily. I think eggplant might be my favorite food, and they love to cook with it there. I really like discovering new ways to prepare eggplant, but I like to roast it whole and eat the whole thing. They shrivel up and get really soft and juicy. People think it's weird. I love it.
What is your favorite ingredient to work with? Why?
I'm tempted to say olive oil because the flavor can change. It can be grassy or sharp or buttery depending on the olives and the time of year, and it carries the other flavors so well. I use it in my hair and on my skin. It's just my favorite thing.
What does Columbia Grown mean to you? Why is the farm-to-table movement important to you?
Columbia Grown is an opportunity for me to work with these other women whom I love, but we're always focused on our own projects, so it's great that this event brings us together. I'm hoping that Columbia Grown can raise awareness and reach more people in the community and get them to support local farmers and locally owned restaurants that support local farmers. 
What are you looking forward to at this year's Columbia Grown event?
I'm just hoping we can get people excited about local food who maybe haven't been before. Like really excited. Buying food locally is a way to build community, and I feel like a part of this community when folks are talking directly to me at the Farmers Market or at my pop-ups. I feel so connected by going to the farm, getting this produce, bringing it here, preparing it for Farmers Market customers and then selling it directly to them.
Related links